Are you trying to identify your leadership style? In this post, we go in-depth into inclusive leadership style. Learn about characteristics and examples of inclusive leaders.
Inclusive leadership
Inclusive leadership is an authentic leadership style where leaders are courageous enough to speak about themselves and reveal their own limitations. They are capable of leading a heterogeneous group and appreciate the uniqueness of each individual member. Under this leadership style, leaders first understand others before making decisions for them.
Inclusive leadership definition
Inclusive leadership is a form of leadership that has collaboration and empathy at the core of it. It focuses on understanding others before making a decision for them. Inclusive leader ensures that each and every team member is treated equally and fairly with respect. Under inclusive leadership, leaders assign work goals and tasks based on individual strength and weaknesses.
The five main traits of inclusive leadership are:
Focus on empowering and supporting teams
Weave diversity and inclusion
Encourage people to speak up and share their opinion
Practice equality and fairness
Practice self-awareness to identify shortcomings and strengths
Also read: Performance Rating Scale | How to build a performance rating system?
Importance of diversity and inclusion leadership
Diversity and inclusion leadership have a major impact on the way an organization works. It not only helps in making a welcoming environment for workers but also promotes growth and productivity. Here are some of the reasons why diversity and inclusion leadership is important:
Diversity helps provide a range of skills as people from all backgrounds are eligible to apply and get hired
Businesses who are not biased are more likely to hire the best talent resulting in business growth
There will be an increase in innovative and creative ideas
Employees will be happier
6 C's of inclusive leadership
Inclusive leaders always stay one step ahead of the game as they know how to use the strengths of each of their team members. The 6 c's are the six characteristic traits that help inclusive leaders be successful.
1. Commitment
Inclusive leaders are committed to diversity and inclusion. Their personal values align with the leadership values which makes it easier for them to stay resolute.
2. Courage
Inclusive leaders have courage to speak their mind and aren't afraid to challenge the status quo. They are not afraid to challenge those around them to bring a difference.
3. Cognizance
Under inclusive leadership the most essential trait of a leader is self-awareness. Inclusive leader tries to identify biases and blind spots amongst the team members and tries to combat them through organizational policies. They make sure that everyone is treated fairly and equally.
4. Curiosity
Inclusive leadership encourages leaders to welcome different ideas and experiences. These experiences help leaders to promote their personal growth and organizational growth.
5. Cultural Intelligence
Inclusive leadership ensures that people from different cultures are part of the organization and treated with respect.
6. Collaboration
Inclusive leadership fosters collaboration and healthy debate to actively make their team more productive and effective.
Also read: Remote team activities | 10 ways to entertain & encourage your team remotely
Inclusive leadership examples
1. Google delivers key D&I data to its leaders to encourage inclusive behavior
With its annual diversity report, Google is providing comprehensive, accurate, and bias-free data to its leaders to assist them in making inclusive decisions. The report has been published every year since 2014.
Melonie Parker, global director, employee engagement at Google, said, "We believe that data is an important catalyst for change and indicator of progress. In order to provide greater insight into hiring, progression, and retention trends within teams, we share departmental representation data with our most senior leaders. In 2019 we've expanded the data and will share it with our entire leadership team."
2. Salesforce supports inclusive relationship between leaders and team members
At Salesforce, inclusive leadership influences everyday workplace interactions such as authentic conversations, inclusive meetings, fair task allotment, and inclusive team activities. The Salesforce learning solution, Trailhead, even includes a module on inclusive leadership for those who are interested in this domain.
Illiana Quinonez, director, solution engineering, and LatinoForce leader at Salesforce, said, "I think particularly for people that are in management positions, it's very important to create that environment where people feel like they can actually use their voice. Make them feel like they don't even need permission because it's their right."
Also read: Contingency theory of leadership | What are the 4 contingency theories?
3. Facebook's male leaders step up as inclusive leaders and D&I advocates
Considering that most of the leaders in Facebook are male they need to practice inclusivity and encourage diversity.
"All you have to do is support a female colleague – all of your colleagues – and be there for them by helping to create an environment where they feel safe. It's important to see how they're doing and determine what you can do to help. Sometimes simple word choices, like using gender-inclusive pronouns, can remove bias and make a big difference," Benjamin J., regional director of Southeast Asia at Facebook, said.
4. Deloitte approaches inclusive and diverse leadership as a skill that can be learned
Deloitte is famous for taking measures to ensure inclusion in the workplace. Inclusive leadership is concretized by Deloitte as a skill that can be learned.
"I truly believe that this is something that can be learned. One of the things we often say at Deloitte is that being a leader means being an inclusive leader. It's fundamental to our culture. We believe that the six inclusive character traits of commitment, collaboration, curiosity, cultural intelligence, courage, and cognizance provide a useful framework for people looking to build inclusive behaviors," said Terri Cooper, Deloitte's Chief Inclusion Officer.
How to be an inclusive leader?
Everyone can be an inclusive leader if they mindfully practice ways to lead and engage greatness in others. We have put together a list of five things that a great leader can use to practice inclusive leadership at the workplace and achieve personal and organizational success.
1. Inclusive collaboration should be practiced
To promote inclusivity, be open to other people's suggestions and opinions. Let everyone speak their mind and share their point of view. Make sure people feel comfortable around you to express themselves. Ask relevant questions to help ignite team member's input. Become an ally to your team members.
2. Inclusive management must include everyone in the conversation
Invite team members to participate in decision-making process and discussions to allow them to have an exposure to different scenarios. Engage team members to gather new perspectives and make decisions accordingly. Better results are obtained when a diverse team is involved.
Also read: Employee Empowerment | How to create an empowered organisation?
3. Inclusive leaders seek other's perspective
As part of inclusive leadership, a leader must constantly seek perspectives of its team members to encourage participation. Leaders must consult with others before making any decisions. Taking suggestions from other people helps in widening the knowledge horizon and gives ideas to carry out tasks in different manners.
Top 5 positive inclusive quotes
The best diversity and inclusive quotes for the workplace are:
"When we listen to and celebrate what is both common and different, we become wiser, more inclusive, and better as an organization." – Pat Wadors
"A diverse mix of voices leads to better discussions, decisions, and outcomes for everyone." – Sundar Pichai
"Good leadership requires you to surround yourself with people of diverse perspectives who can disagree with you without fear of retaliation." — Doris Kearns Goodwin
"Inclusion is not a matter of political correctness. It is the key to growth." — Jesse Jackson
"It is not our differences that divide us. It is our inability to recognize, accept, and celebrate those differences." — Audre Lorde
Also read: Animal leadership | What can you learn from animals [with examples]
Top 5 inclusive leadership book of all time
How to Be an Inclusive Leader: Your Role in Creating Cultures of Belonging Where Everyone Can Thrive by Jennifer Brown
White Fragility: Why It's So Hard for White People to Talk About Racism by Robin DiAngelo
 Subtle Acts of Exclusion: How to Understand, Identify, and Stop Microaggressions by Tiffany Jana and Michael Baran
We Can't Talk about That at Work!: How to Talk about Race, Religion, Politics, and Other Polarizing Topics by Mary-Frances Winters
Erasing Institutional Bias: How to Create Systemic Change for Organizational Inclusion by Ashley Diaz Mejias and Tiffany Jana
Top 5 inclusive leadership training programs
1. Inclusive Leadership: The Power of Workplace Divers by Coursera
This course will equip you to develop inclusive cultures where everyone feels respected
2. Inclusive Leadership Training by ewgroup
This inclusive leadership training will create and embed a golden thread of inclusive leadership throughout your business
3. Inclusive Leadership: An innovative go-to course for leaders by enei
Enables and equips leaders with the key principles and values to lead inclusively
4. Leverage Diversity and Inclusion for Organizational Excellence by Stanford Business
Program to help individuals create a more inclusive workplace
5. New York University (NYU) – Stern School of Business – Inclusive Leadership: Addressing Unconscious Bias to Build Stronger, Diverse Teams
Also read: 15 servant leadership quotes with a list of famous servant leaders
What are the 4 qualities of an inclusive leader?
Four qualities of an inclusive leader are:
1. Emotional and Cultural Intelligence
Empathy is the key while fostering inclusive leadership. A leader must see and acknowledge different perspectives to be truly inclusive.
2. Fairness and Respect
Inclusive leadership demands leaders to be fair in their decision making. It is important to identify biases and ensure that they have no place in the system.
3. Empowerment and Growth
Under Inclusive leadership, leaders encourage their team members to be productive and more efficient. Team members are empowered to constantly improve.
4. Collaboration
Leaders ensure that they listen to everyone before making a decision.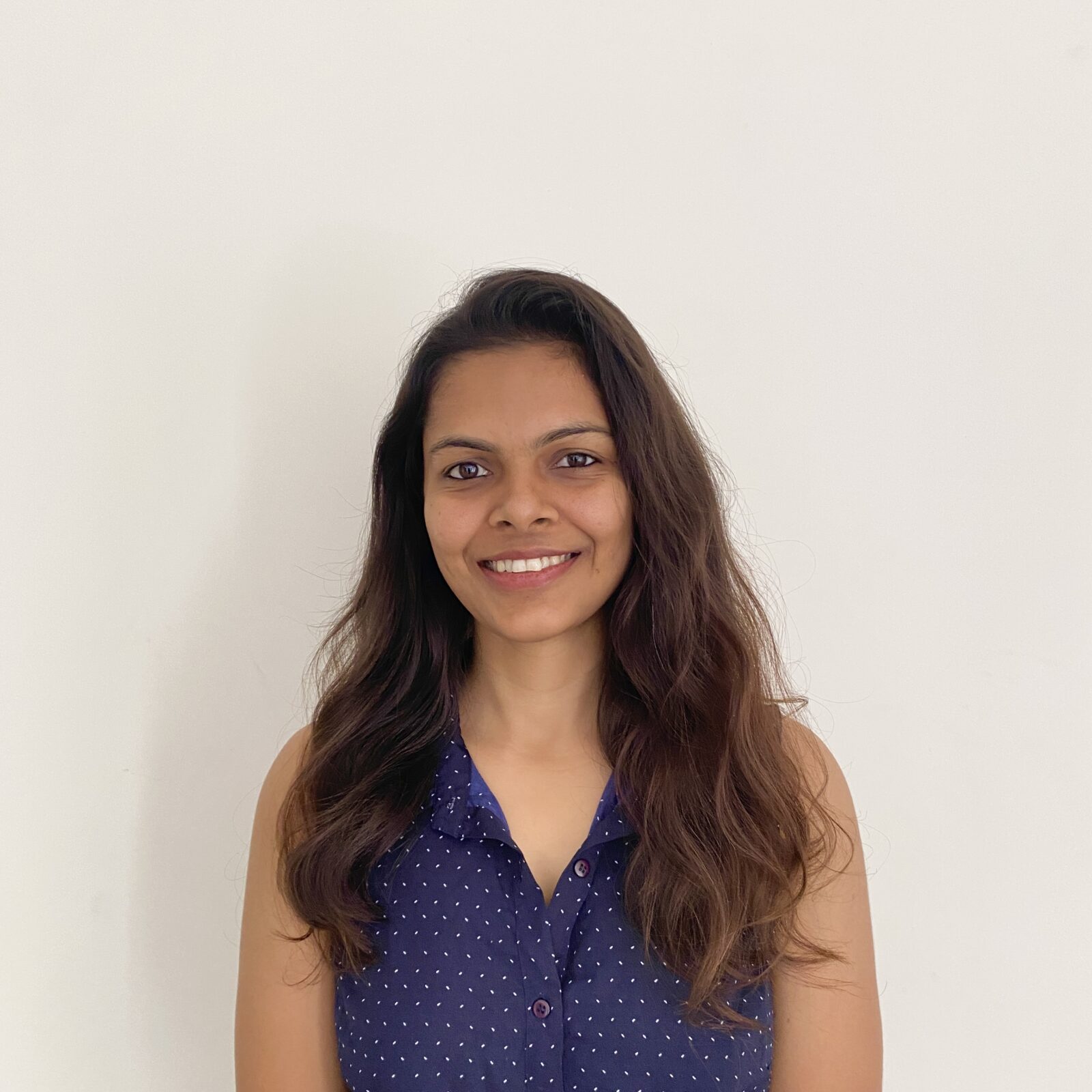 Megha is a content writer with sharp technical skills, owing to her past experience in networking and telecom domains. She focuses on various topics including productivity, remote work, people management, technology, market trends, and workspace collaboration.