The contingency theory of leadership speaks of a different approach to leadership. In this blog, we deep dive into this concept and look into its models & principles.
Contingency theory of leadership
The contingency theory of leadership is an approach to leadership. According to it, there is no singular approach to leadership. Leaders will modify the processes depending on the situation. Effective leadership will lead to an efficient organization. The situational approach to leadership focuses on adaptability and combines different management styles in the best possible way.
What is contingency theory?
Before we begin, let us understand what is contingency theory? The contingency theory of leadership states the effectiveness of a leader is dependent on if their leadership style and its appropriateness in the situation. It emerged in the 1960s and was founded on the principle that no leadership style is appropriate for every situation.
An individual may be an effective leader in some situations and ineffective in others. When analyzing different leadership styles, there are three factors –traits, behavior, and the situation. The contingency theory of leadership emerged in the 1960s. It emphasized the leader's personality and the circumstances in which they operate. The contingency theory of leadership has a multifaceted approach to management.
Also read: 21 irrefutable laws of leadership by John Maxwell
Contingency theory psychology
The Contingency theory of psychology is based on the assumption there is no universal approach to structuring organizations and managing people. The best path will depend on factors like the nature of the task, company culture, environment of the organization, and personality traits of the people involved. 
Contingency theory calls for a situational approach. Contingency theories emerged from real-life experiences of managers and leaders, who found there is no single approach that works in every situation. Contingency theory tries to find techniques appropriate for the present situation. Contingencies are affected by the external and internal environment. 
Contingency leadership models
Different contingency leadership models explain different leadership styles. Some of the contingency models of leadership are Fielder contingency theory, situational contingency theory, Path goal Theory, and Decision Theory. The Contingency models have similarities but have their distinct views on leadership.
1. Fiedler's contingency theory
Fred Fielder developed one of the first contingency theories called Fiedler's contingency theory of leadership. In the Fiedler contingency model, leadership styles are fixed and unchangeable. According to the Fiedler model, you cannot mold the leader. It is better to put leaders in a situation that matches their styles. Fielder's contingency model has two features- 
Leadership style – Fielder's contingency has the least preferred co-worker scale (LPC) to analyze your leadership style. To use the scale, think about the team member you least enjoyed working with and then rate them on the scale. Adding the numbers will help you find the preferred working score. A low score would indicate you have a task-oriented style, while a high score would relationship-oriented. 
Situational favorableness – Fiedler's contingency model has a situational favorableness scale. This scale measures how favorable the situation is. It depends on three factors –
Leader-member reason

Task Structure

Leader Position Power
Also read: 5 levels of leadership by John Maxwell
2. Situational Leadership theories
Paul Hersey and Ken Blanchard developed the Situational Theory of Leadership. Like other contingency theories of leadership, it focuses on the situation. The situational theory is also called the Hersey-Blanchard model. It focuses on the maturity level of your team members. There are two – situational approaches to leadership
Leadership style – Hersey and Blanchard leadership style has four styles –
Telling or directing

Selling or coaching

Participating or supporting

Delegating
Individual or group performance readiness level – According to situational-contingency theory, the group or person being led decides the right leadership style. The situation theory identified four maturity levels ranging from M1 to M4. This was later modified to the development levels ranging from D1 and D4.
3. Path-Goal Theory
Robert House developed the Path-Goal Theory in 1971. The theory identified processes that will allow the team members to meet their objectives. The leader will adjust their behavior and expectation to improve team productivity. The leader needs to have a flexible approach. Path-Goal theory identifies four styles of leadership –
Directive Clarifying leader – the leader explains what they expect from their team and how to perform the task.

Achievement Oriented Leader –Leaders will set high goals for their team, expect their team to meet them. They have complete confidence in their team's performance. 

Participative Leader – The leader asks for their team's inputs before making decisions.

Supportive Leader – The leader focuses on ensuring employee satisfaction.
Also read: Conscious leadership | How to become a conscious leader?
4. Decision-Making Theory
The decision-making theory or the Vroom Yetton Contingency Model believes that decisions are crucial elements of leadership. As per the model, decisions influence the relationship between leader and their team. The leader must maintain and build the relationship and directly affects their success. There are five leadership styles-
Autocratic (A1) – The leader believes the information they have is sufficient to make decisions. 

Autocratic (A2) – The leader consults their team as a unit, notes their suggestion but makes the final decision alone. 

Consultative (C1) – The leader consult each team member individually for input and opinions. They will consider the suggestion before making their decisions.

Consultative (C2) – The leader will consult on other employees at various levels. They may have in-depth discussions. They will take gather suggestions before making decisions.

Collaborative (G2) – this contingency approach to leadership. They hold meetings, take inputs, and make decisions by vote.
Key traits of contingency leadership
The different contingency models of leadership have their difference but share a common thread. Contingency theory emphasis that effective leadership depends on the situation, task, and people involved. Contingency Leaders may react to situations differently. The efficiency of contingency leadership depends on factors like project scope, team size, and resource availability. Key traits of contingency leadership are
1. Contingency model adopts a flexible approach
Contingency model adopts a flexible approach. The fundamental belief of the contingency model is that there is no fixed approach to solving a problem. Organizational requirements change all the time. Situational leaders are flexible and modify their leadership style suitable to the maturity level of their team and present situation. They change their approach to get the work done.
Leaders in contingency theory are not rigid as they use different leadership styles depending on the tasks. They look at the bigger picture and adapt their leadership styles to build a robust organization and improve work environments and relationships. They assess their work environment to the changing dynamics.
2. Contingency theories of leadership style changes with the situation
Contingency theories of leadership style will depend on two factors = present situation and the maturity of the team members. Contingency leaders use the Hersey-Blanchard model to assess the maturity levels and development levels of their team. If the team or an employee is inexperienced, the leader will adopt a more hands-on approach.
They will give specific instructions and supervise them closely. As the team matures and their skill level improves, the leader will need to modify their approach and allow the employee to handle some of the decisions making themselves. Effective leaders recognize when they need to supervise the situation and when they can step back.
Also read: Laissez faire leadership | What is laissez faire leadership [with examples!
3. The contingency approach to leadership by participating
One of the contingency approaches to leadership, is to encourage their team to become more independent in performing tasks and take routine decisions. The leadership approach uses consulting and democratic leadership styles, with the high-level problem solving still under the leader's purview.
The leader allows capable and mature team members to participate in some of the decision-making processes. The leader must be open to ideas that come from their team members. It encourages team members without supervision, fosters trust, and helps them drivers in the company. 
4. Contingency leadership theory is directing
The contingency approach to leadership is an extension of the directive approach when inexperienced team members. These members need a lot of supervision, knowledge transfer, and motivation to complete tasks. For entry-level teams, the leader gives them direct instructions to achieve their goal.
They provide detailed instructions on how to achieve the goal. The leader needs to be nurturing and encouraging. The leader must look ahead and have a game plan to make team members independent, to enable them to make their own decisions. The situational leader understands that well-trained employee is more efficient.
5. The contingency approach to management knows delegation
When teams are capable and mature, the leader can take a contingency approach to management and reduce their supervision and involvement in day-to-day activities gradually. When delegating, the leader is involved in discussing tasks and the targets, but the team members are free to decide how the target will be achieved.
The situational theories suggest that a democratic form of leadership will encourage their followers to take more responsibility. The team will feel more empowered and will be encouraged to work more efficiently. The leader will be free to focus on management responsibilities.
Also read: Leadership philosophy | 8 philosophies of great leaders [with templates]
6. Contingency theory of leadership examples
In an organization, several factors can affect efficiency. Different leaders have distinct styles to respond to a situation. However, even capable leaders feel challenged. Various contingency theory examples will help you think of a unique solution to the problem.
7. The situational theory of leadership example
Apple owes its massive success to Steve Jobs. Many people associate Jobs with an authoritative style of leadership, but his approach was more layered. His leadership is a great situational theory leadership example. He could motivate his team to follow ideas even when they were skeptical. He could delegate responsibility in areas he was unfamiliar with.
8. Contingent leadership example
In this contingent leadership example, Archie Burke was company ABC, who preferred to communicate in writing in person rather than communicate verbally. He sends thoughtful and well-drafted emails every week to his team. Neal a recruit was not receptive to written communication. To connect with Neal, Mr. Burke will have to adapt and interact with Neal personally or assign the task to his assistant.
9. Fiedler's contingency model example
Pizza hut branch in Los Angles has appointed a new manager. In this scenario, you may expect the following factors
Trust may be low because you are new to the job. The staff turnover is high, so it will be tough to build relationships with them.

Task structure is high. Companies like Pizza Hut have detailed operating manuals which you need to follow.

You are in a position of power can hire and fire staff. 
If we adopt Fielder's contingency model, we learn relationship-oriented leader is best suited for the position.
Also read: Trust Remote Teams | 10 best ways to build trust in remote teams of 2021?
10. Contingency management approach
Walter Elias Disney is the founder of Walter Disney Company. He was innovative, creative, and a fantastic leader because of his flexible leadership. Mr Disney followed a contingency management approach. He involved his employees in the decision-making process. There were instances he called his employees and act out scenes he envisioned. He would gauge if his employees had the same level of enthusiasm.
11. Contingency theory leadership example
In this contingency theory leadership example, Sam regularly shows up late to work. His manager could have given notice. A better approach would be to talk with the employee to determine why he is late before deciding the appropriate step. He may learn there are extenuating circumstances. The contingency approach theory allows Sam to keep his job.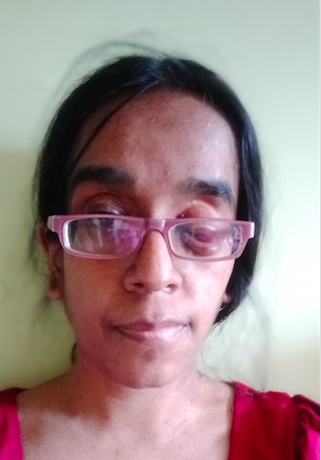 Shubha writes blogs, articles, off-page content, Google reviews, marketing email, press release, website content based on the keywords. She has written articles on tourism, horoscopes, medical conditions and procedures, SEO and digital marketing, graphic design, and technical articles. Shubha is a skilled researcher and can write plagiarism free articles with a high Grammarly score.