Want to know how to set your leadersgip philosophy? In this post, we deep dive into leadership philosophies for entreprenuers and managers.
Leadership philosophy
A leadership philosophy refers to an individual's belief system, principles, and sentiments that they use to lead others. Having a leadership philosophy not only promotes individual success but also helps in creating a predictive working environment for everyone. In this article, we will learn more about leadership philosophy.
Also Read: Keen to invest in bitcoins – find a trustworthy bitcoin trader now!
Who is a leader?
A leader is someone who is capable of influencing a bunch of people into working towards a common goal. They set a direction, build an inspiring vision, and create something new. They help others and themselves do the right thing. A great leader exudes self confidence.
What is a leadership philosophy?
A leadership philosophy is a structured approach of how a leader should behave and the sources of their power. Leadership philosophy is a way of thinking and behaving. A well laid leadership philosophy is the key to successfully run a team, organization, or business.
Also Read: Building a blockchain – browse varied blockchain consulting services now!
8 leadership philosophies
Knowing your leadership philosophy is important as it determines how you affect those who are working under your leadership. Ready to know which leadership philosophy suits you the best? Here are eight common leadership philosophies with their own pros and cons. Pick the one which suits your needs and personality:
1. Democratic leadership philosophy
Democratic leadership philosophy is the leadership philosophy based on public democracy – the decisions are made by the leader based on the input of each team member. Although the final decision is in the hands of the leader, each team member has an equal say on the project's direction.
Also Read: Lost your bitcoins? Find a bitcoin recovery expert to retrieve it!
2. Autocratic leadership philosophy
Autocratic leadership philosophy is the leadership philosophy that  works in the opposite manner of democratic leadership philosophy – the leader takes decisions without taking any inputs from the team members. Employees are neither consulted nor considered prior to a change in project's direction and are expected to adhere to the leader's decision.
3. Laissez-faire leadership philosophy
The french term "Laissez-faire" translates to "let them do". Leaders who follow Laissez-faire leadership philosophy put all their trust in their employees and give them the authority to take major decisions. It is the least intrusive form of leadership. Leaders make no major policies around work hours or deadlines.
4. Strategic leadership philosophy
Strategic leadership philosophy is a preferred leadership style in many companies as it supports multiple types of employees all at once. However, it might sometimes get difficult as leaders are unable to keep a balance between what is best for the company and supporting everyone's ideas.
5. Transformational leadership philosophy
Transformational leadership philosophy is based on leaders constantly pushing their employees to work out of their comfort zone. This is a highly encouraged form of leadership amongst growth-minded companies because it motivates employees to see what they are capable of doing. This philosophy is always transforming and improving upon the company's conventions.
Also Read: Keen to invest in Ethereum – find a trustworthy ETHtrader now!
6. Transactional leadership philosophy
A transactional leadership philosophy is fairly common today. In this arrangement, leaders reward their employees for precisely the work done by them. When working under such a philosophy, incentives are provided to encourage people to quickly master the job. Transactional philosophy helps in establishing roles and responsibilities for each employee.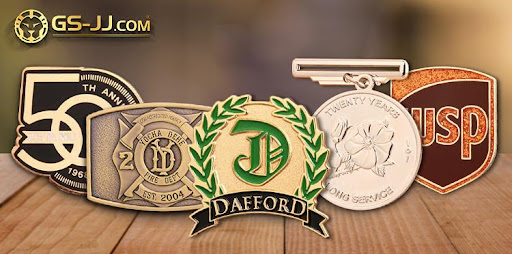 It's a good idea to choose meaningful commemorative gifts for your employees. On gs-jj.com, There are all kinds of customized gifts about the company, such as challenge coins, medals, enamel pins, cufflinks, and more. The company's brand name and logo pattern can be customized on the product as a recognition gift or even a keepsake to boost their confidence and foster their motivation.
7. Solution-based leadership
Solution-based leadership philosophy is about collectively focusing on the positive vision of the future. This happens when both leaders and followers collectively dedicate their time and attention towards identifying and implementing solutions. In such leadership, leaders are focused on the problems and bringing attention towards the right solutions.
8. Learning leadership
Learning leadership philosophy is a leadership philosophy where leaders put learning and teaching at the top of their priority. They promote the culture of continuous learning, use data and evidence to make decisions and set priorities. Learning leadership creates a learner-centered environment in an organization to encourage continuous improvement.
Also Read: Keen to invest in crypto – find a trustworthy cryptocurrency consultant now!
How to describe your leadership style? 
To describe your leadership style, you must know the answer to two simple questions. The first question is to understand what type of leader you are. And, the second part is whether you have the ability to communicate that leadership style. Dig further and find out why that particular leadership style works for you or holds value to you.
Based on your prior work experience, finding your leadership style will not be difficult. There are a lot of leadership styles discussed above, you can either be one of them, a combination of them, or determine a completely new one.
Also Read: Keen to invest in bitcoins – find a trustworthy bitcoin broker now!
How to define personal leadership philosophies? 
To define our personal leadership philosophies, we must first think of how we are planning to transform the current organizational culture. It could be in the form of new policies, new ideas, new thought processes, thinking differently, new models, etc. The leader must think of the next step for the company and how to bring that into reality.
Defining personal leadership philosophy is critical as it helps in giving you consistency and connects with your work. It also gives direction to people working under your leadership. It becomes your true north and keeps you from losing direction.
Also Read: Struggling with blockchain – find an expert blockchain analyst now!
Important values of a leader
If you're an aspiring leader who is intent on transforming and improving organizational culture, finding the right values for yourself might seem a little daunting. Here are top 10 leadership values that you must foster in order to become a leader that brings positive change and inspires people around them:
Communication as a driving value
Positive reinforcement and influence
Empathy to build and sustain relationships
Humility to become a better leader
Demonstrate respect
Patience for those with long-term goals
Resilience has tangible positive outcomes
Honesty and transparency at the center
Accountability or taking responsibility
Integrity
Also Read: Keen to learn about bitcoins – find an experienced bitcoin consultant now!
Leadership philosophy examples
Leadership philosophy can vary from one leader to the other. One must take time to understand which kind of leadership style suits them the best based on their needs and personality. Let us look at the examples of different leadership philosophies to understand the differences better.
1. Transformational leadership by example
Example of transformational leadership philosophy:
I believe in constant change to move forward. I will improve the performance of my team by providing guidance and inspiration. I intend to bring the best out of my team by setting achievable goals and helping them overcome challenges.
Also Read: Invest large in bitcoins – get a profitable deal from a bitcoin OTC broker now!
2. Transactional philosophy of leadership examples
Transactional philosophy is an incentive based philosophy. Let us look at an example:
I intend to motivate my team by giving them incentives for the work done by them. I believe in motivating my team with rewards and then letting them work on their own.
3. Strategic leadership philosophy statement
Here is an example of strategic leadership philosophy:
I believe that everyone who is part of my duty has a specific duty to perform. I intend to maximise the productivity of each individual by setting goals and deadlines in advance. I will keep my focus on high-level company needs.
Also Read: Developing a blockchain – hire an expert blockchain developer now!
4. Leadership personal statement examples
Here is a leadership personal statement example:
I firmly believe that communication is one of the key factors in effective leadership, which is why I will focus on listening to honest feedback and encourage team members to communicate with honesty. I will lead with integrity and support my staff wholeheartedly.
5. Real life example of leadership
A good real life example is when Steve Jobs invented the iPods and iPhones. It is a testament to the brilliance of Steve Jobs and Apple. This example talks about leadership being ahead of the curve and the forward thinking nature of leaders to contribute to success.
Also Read: Keen to invest in crypto – find the best crypto financial advisor now!
6. Leadership vision examples
Let us look at an example of leadership vision statement:
I want to help my organization grow and achieve its goals. I wish to develop a good relationship with my team members and motivate them to achieve their full potential. I will put efforts to bring solutions to problems.
7. Personal leadership philosophy sample
An example of personal leadership philosophy by a CEO:
I set achievable and measurable goals for my team members. I find ways to improve office culture and create a positive working environment. I applaud communication, trust, and integrity under my leadership. I disapprove of negligence of work and duties.
Also Read: Interested in NFT – find an expert NFT consultant now!
8. Examples of leadership philosophy statements
Example depicting personal leadership philosophy:
To me leadership means loyalty, courage, and respect for all human beings. As a leader I should be loyal to my team and my organization as well. I should lead by example, communicate clearly, and exhibit a strong work ethic.
9. Democratic leading examples
Example of Democratic leadership philosophy:
I intend to take opinions from all my team members and share responsibility. I respect my team, will listen to their ideas and take them into consideration while bringing new policies in the system. I will behave with empathy, kindness, and thoughtfulness.
Also Read: Interested in crypto – find an expert crypto consultant now!
10. Educational leadership philosophy examples
Example of Educational leadership philosophy:
I have dedicated myself to improve the educational experiences of people under my leadership. I believe constantly learning is the only way of moving ahead and improving team productivity. I will strive to create an education-based environment for continuous improvement.
11. Autocratic leadership practices examples
The example of autocratic leadership philosophy:
I believe I am best suited to take decisions for my entire team. I am capable of inspiring the team and leading them through actions. I will guide my team by giving them instructions and action to meet the company goals and objectives.
Also Read: Developing an NFT – hire an expert NFT developer now!
Popular beliefs about leadership
Popular beliefs about leadership that great leaders must adhere to:
Vision – A leader must provide a purpose to his/her people to let them know why their efforts matter.
Trust – Leaders must be fair and consistent as people should be able to trust their leaders.
Integrity – A leader must be accountable for his/her actions and shouldn't shy away from taking responsibility.
Communication – Under a good leadership, people must be encouraged to put forth their ideas and opinions. They should be given equal opportunity to communicate.
Responsibility – Leaders must know how to keep commitments in order to have dedicated employees.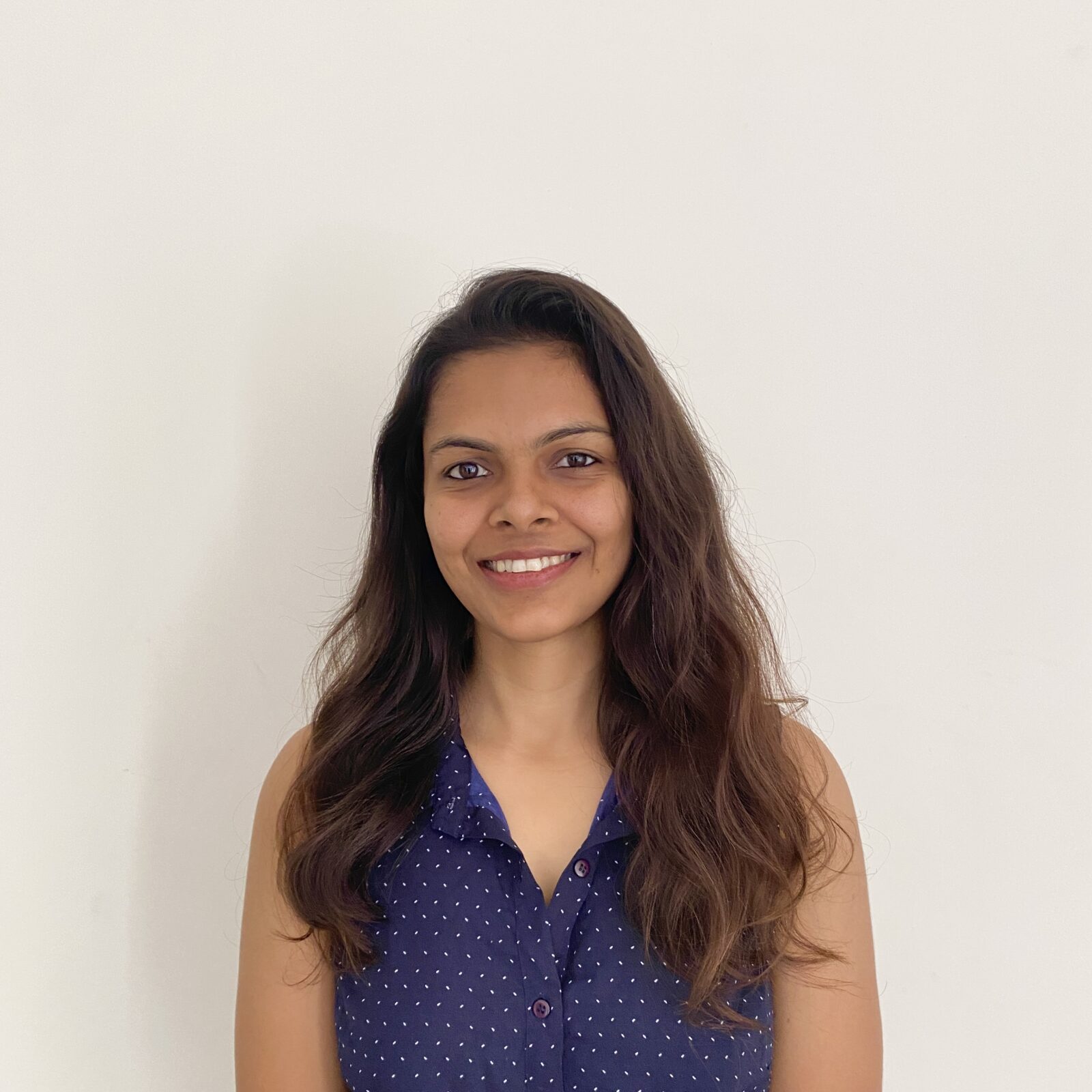 Megha is a content writer with sharp technical skills, owing to her past experience in networking and telecom domains. She focuses on various topics including productivity, remote work, people management, technology, market trends, and workspace collaboration.