Leaders can choose from different styles to lead and influence their team. In this post we cover what is autocratic leadership, its characteristics, examples & more.
Autocratic leadership
Leaders strive to bring out the best from their team. Leaders can choose different styles of leadership. There are over eight leadership styles popularly used in business – autocratic, democratic, Laissez-Faire leaderships, transactional, charismatic, servant, and bureaucratic leaderships are just some of the leadership styles followed by companies around the world. But, what is autocratic leadership? Autocratic leadership makes it apparent who is the boss and who will have control of the distribution of workload and responsibility.
Lewin's leadership styles
Psychologist Kurt Lewin and his team identified different styles of leadership. The research was the basis for further analysis on leadership. He conducted the study in 1939 and identified three leadership styles are –
Authoritarian or autocratic leaders set a clear expectation for what needs to be done, when and how will it be done. The leadership style focuses on the command of the leader and control of the followers. They make decisions independently.

Participative or democratic leaders are said to be the most effective form of leadership. The leader offers guidance to their staff and takes inputs from them. The leader has the final say in the decision-making process. 
Delegative or Laissez-Faire leadership is the least productive form of leaders. The staff are demanding and are uncooperative. The leaders offer little or no guidance to their group members. 
Autocratic leadership definition
Autocratic leadership definition is as follows, it is the management style wherein one person controls all the decisions and takes little inputs from their team. They make decisions based on their own beliefs. 
We see autocratic leadership in small firms.
The leadership style is effective in companies that require quick decisions. Leaders take responsibility for decisions and consequences that follow. They have a clear vision that can motivate their team. Some consider autocratic leadership as flexible, while others consider it to be outdated.
Characteristics of autocratic leadership
The purpose of autocratic leadership is to establish centralized control to achieve the desired results. Leaders who follow the approach are called bossy or dictatorial. The level of control can be beneficial in certain situations. There are instances when authoritarian leadership traits are good for business. Characteristics of autocratic leadership are-
1. Autocratic leaders take limited inputs from stakeholders
Autocratic leaders make most of the decisions themselves. They rarely consult others or take feedback. It can boost productivity with decisions being taken faster but may lower team morale. Employees may feel they are not trusted and question if they add any value to the team.
2. Authoritarian leadership style demands a structured environment
Authoritarian leadership style requires a structured environment. Some detractors may call the environment rigid. When there is a clear command structure, work gets completed faster. Some people may find the work setting too stringent. However, employees may feel stressed if they think they are being monitored and evaluated constantly.
3. Authoritative leadership has clearly defined rules and processes
There are no questions on who is the boss in authoritative leadership. The leader has the final say on critical business decisions and how the business will run. They define roles, rules, and processes clearly, and things run smoothly. The leadership style may stifle creativity and inputs for improvement.
4. Lower creativity and morale in directive leadership
In directive leadership form, the power structure is centralized. Employees are dependent on the leadership for inputs, and they do not feel empowered. There is no creativity or innovation. The workplace environment is stressful and fearful.
5. Power and authority in autocratic leaders
Autocratic leaders have all power and authority to make decisions. Leaders assign tasks without consulting their team. They believe in a carrot and stick approach, rather than motivating their team. The leader takes both responsibility and credit for all tasks. The leader has no confidence in their team's ability and exercises strict control.
Also read: 21 irrefutable laws of leadership
Pros and cons of autocracy
The pros and cons of autocracy are as follows –
Pros 
Leads to quick decision-making – Autocratic leaders are driven by time urgency. They usually avoid procrastination and make quick decisions. They do not take inputs from others leading to faster decisions.
Newcomers benefit – When a new employee may be unsure about their role and require inputs. Entry-level employees or employees who have low self-esteem do not know who to approach for help. An authoritarian leader can help by giving them directions. 
Effective during stressful periods – During stressful or escalated situations, organizational and workplace communication can be counterproductive. Authoritative leadership is required.
Cons
Increase stress and lower satisfaction – Employees dislike the authoritarian style of leadership. They experience higher stress levels. It is associated with lower job satisfaction. 
Increase employee turnover – Autocratic leadership results in higher employee turnover. Staff quit even if the team is performing well. They feel undervalued. 
Create a toxic atmosphere – The middle management starts mimicking the autocratic style. It can increase hierarchy in the organization and lead to ineffective culture. Ideas flow less freely, stemming innovation and creativity in this environment.
Also read: 5 levels of leadership | All you need to know
Autocratic leadership examples
Autocratic leaders exhibit total control over company policy, goals, and procedures. They control the direction the company is taking, work-related activities, and targets of the company. This extreme form of leadership can be difficult to implement. Here are some autocratic leadership examples in business-
1. Autocracy examples of Leona Helmsley
Leona Helmsley was the owner of Helmsley Hotels. She is one of the best autocracy examples in the business. Her management style was harsh and exacting. She strictly controlled the 23 hotels in the chain. She dismissed employees who carried out sub-standard work. Her autocratic management style helped create a culture of excellence and expand the chain.
2. Eon Musk's authoritative leadership style
Eon Musk is an entrepreneur and the founder of SpaceX and is CEO of Tesla. The innovative genius has an authoritative leadership style. He sets exceptionally high standards for his staff. He is known to carefully examine the products they create and can change his mind and discard the idea after months of investing resources on the plan.
3. Bill Gates authoritarian leadership examples
Bill Gates is the founder of Microsoft. Microsoft produces software products, consumer electronics, personal electronics, and a variety of services. Bill Gates adopted an authoritative leadership style in the early years so that Microsoft grew at a brisk pace. He was the master delegator of tasks, and employees had to adhere to the schedule.
4. Autocratic leadership in nursing
Autocratic leadership in nursing is generally a hands-on approach. Nursing leaders are comfortable deciding without consulting the team. They do not tolerate mistakes. This leadership approach is helpful in an emergency. However, they may not be able to utilize the insights and knowledge of their team.
5. Felix Magnath autocratic coaching style
Felix Magnath was a German football manager and player, had an autocratic coaching style. He had an impressive record as a coach. He had a goal to improve the fitness levels of the teams he coached. His players called him a hard taskmaster, and his approach alienated the team. Analysts feel his approach got immediate results but did not work in the long run.
Also read: startup consulting | A complete guide
How to implement authoritarian leadership in your team?
Autocratic leadership can be beneficial in certain situations but is not appropriate for all settings and every group. If this is a style of leadership you want to use. You need to be aware of the advantages and pitfalls. Here are some tips on how to implement authoritarian leadership in your team.
1. Authoritarian leaders define their purposes
As a leader, you need to know what qualities you bring to the table. Identify your strengths, weaknesses, and assess your overall ability. Practice these exercises will help you define your purposes as a leader. Having perspective will help you define your purpose. 
2. Autocratic management style requires set parameters
Autocratic management style requires you to set boundaries and accountability. Evaluate how far you will go to help an employee and to ensure they are effective at work. Examine your answers and make sure they are aligned with your organizational goals. If your parameters are not in sync with the goals, address them before you move forward.
3. Autocratic managers should engage with their staff
Autocratic leaders may have to push themselves to communicate and engage with their staff. Observe them and get involved if necessary. Ask your employees, how you can improve processes within your firm. Try to become part of your team and understand what occurs in your team daily.
4. Autocratic style of leadership should explain decisions
Try to be transparent and explain your reasoning when there is an issue with your employee. The autocratic style of leadership should involve calmly addressing the issue. Explain how the issue was identified and help your team understand how the situation will be solved in the future.
5. An authoritative leader should reflect
After the problem has been addressed an authoritative leader should spend some time reflecting on the situation. You need to identify what went wrong, and how the situation can be prevented in the future. You need to consider how you will address the problem with your staff.
Also read: 5 step guide to become a successful independent consultant
Authoritative vs authoritarian
The difference between authoritative and authoritarian leadership is as follows
| | |
| --- | --- |
| Authoritarian | Authoritative  |
| Authoritarian leaders make choices by themselves and rarely accept inputs from others. | Authoritative leaders uses the energy of individuals to meet organizational goals..  |
| They may feel their experience and expertise are undervalued.  | They readily admit they do not have all the answers. |
| The style of leadership is beneficial when decisions need to made quickly. Leader is experienced. They work well in crises mode. | Research show authoritative leaders are effective in the long run.  |
| They do not feel the need to communicate but give orders. | The leader motivates their team by showing how their work contributes to the final product. |
Also Read: Remote Meetings | A comprehensive guide
Autocracy vs dictatorship
The difference between autocracy vs dictatorship is as follows
| | |
| --- | --- |
| Autocracy Leadership | Dictatorship |
| Autocracy is a system where one person rules the entire nation.  | Dictatorial leadership has one person ruling the entire country |
| Autocratic leaders refrain from extreme decisions. | Dictator leaders  does not worry about the consequences of his decisions. |
| Characteristic of autocracy is considered less evil | Characteristic of dictatorship has negative implacations |
| It is rule by individual person in the system of governance.  | It could be a rule of a particular party of class or a single party. |
Also Read: Leadership skills at workplace | Everything you must know
Authoritarian vs. democratic
The difference between authoritarian vs. democratic can be summarized as
Authoritarian Leadership

Democratic Leadership

We can define authoritarian

leadership as leader having complete control. The leader tells the group what to do and the team members execute it.

We can define democratic leadership as a balance of decision making responsibility between the group and leader. 

This model works well  in the crises mode, when there is a time crunch.

It is more time consuming as leaders participate in the discussion.

The leader presents a clear vision and can motivate a divided group. 

It leads to the positive, inclusive, and collaborative work environment. 
Also Read: Remote Work Policy | Everything you must know
Famous autocratic leaders
Some famous autocratic leaders were-
Ridley Scott is a famous Hollywood director who made several blockbusters. He began his career as a graphic designer. He expects his actors to know their lines, positions, and cues before the shooting starts.

Lorne Michaels's influence on TV culture and American culture is extraordinary. He was the creative producer of NBC's Saturday Night Live. He was demanding. He was demanding but instinctively knew how to tap into America's pulse and get the most out of the actors. 

Roger Ailes was the president of Fox News Channel and was an advisor to President Nixon. He started tv consulting before shifting his focus to political consulting. He redefined news broadcasting through his autocratic style.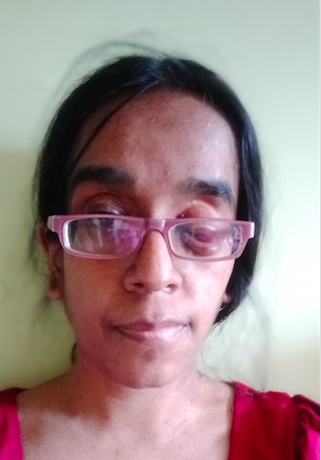 Shubha writes blogs, articles, off-page content, Google reviews, marketing email, press release, website content based on the keywords. She has written articles on tourism, horoscopes, medical conditions and procedures, SEO and digital marketing, graphic design, and technical articles. Shubha is a skilled researcher and can write plagiarism free articles with a high Grammarly score.