Have you come across any of John Maxwell's works? '21 irrefutable laws of leadership' is considered to be the best book on leadership. This post takes you through the book in short.
21 Irrefutable laws of leadership
John Maxwell wrote 21 irrefutable laws of leadership in 1998. John Maxwell's leadership books are bestsellers. He has written some of the best books on leadership. The book details his insights learned from 31 years of leadership. The highs and lows from the world of politics, sports, religion, and military conflict. John Maxwell's rule of 5 states the heart of leadership should include reading every day, filing, thinking, ask questions, and write.
Who is John Maxwell?
John Maxwell is a well-known author, speaker, leadership guru, and pastor. He has written several books on leadership. He has several bestsellers to his credit like – The 21 Irrefutable Laws of Leadership and The 21 Indispensable Qualities of a Leader. John Maxwell is the founder of The John Maxwell Company, the John Maxwell Team, and the John Maxwell Leadership Foundation. He has trained more than 6 million leaders.
Also Read: Deep work summary | An ultimate read for best results
John Maxwell's definition of leadership
John Maxwell's definition of leadership is as follows – Leadership is influence nothing more, nothing less. Influence can be positive or negative. It is vital for leadership should show a positive attitude. A positive attitude is contagious. A great leader should be willing and committed to lead others to meet your organizational vision and goals. 
The 21 irrefutable laws of leadership
In his book 21 irrefutable laws of leadership, John Maxwell precedes to decipher the subjects. He uses these laws to train several leaders like executives, government officials, and students and faculty at universities. Experts consider The 21 irrefutable laws of leadership to be the best John Maxwell book. The companion book 21 irrefutable laws of leadership workbook is companion book – with case studies, leadership insights and reflections, take action, and group discussion.
1. The Law of the Lid
John Maxwell's Law of the Lid states that the lid or limit to your potential is determined by your leadership ability. As your leadership ability improves, the prospects of your company improve. If you stay stagnant, you hold your company back. Some ways you can raise the lid of your business are:-
Rate of leadership scale of 1 (poor) to 10 (excellent)

Rate the leadership of your core team members. 

Ask everyone in your organization to rate your team.

Plan to improve the score of your team.
Also Read: How to prioritize task | Everything you must know
2. The Law of Influence
Influence is a vital part of leadership. The influence you wield may or may not match with your title. Your colleagues may choose to follow you after judging your character, experience, and knowledge. Insecure leaders exert their influence by keeping others down. The best leaders enjoy grooming leaders of the future. Influencers are people in your company that team members look for direction. They may not be managers or supervisors but are individuals invested in the success of any program.
3. The Law of Process
According to Maxwell's leadership books, becoming a capable leader is a lifelong learning process. Books and seminars can inspire you, but you become a leader through daily action. You need discipline and perseverance to become a leader. Companies make a mistake when they try to hasten the process. You cannot groom a leader overnight. Instead, instill methods of providing weekly guidance and support. Remember, there is no shortcut to the process.
Leaders are navigators, and they need to look at the larger picture. They should spot opportunities and identify what needs to be done and guide the team toward the vision. They need to have the ability to navigate their team through obstacles that may occur. Leaders learn from past experiences, successes, and failures. They use these lessons to problems that may arise and preemptively respond to these challenges. According to 21 irrefutable laws of leadership quotes – If the leader can't navigate the people through rough waters, he is liable to sink the ship.
5. The Law of Addition
John Maxwell's book emphasis looking for methods you can add value to others. If you see someone struggling with a task that you excel at, help them complete it. You need to ask yourself, are you improving the lives of your team. How can I help? Start by showing interest in their lives and the work they do. You should know what motivates and demotivates your team members. This knowledge will help guide your team to meeting the organizational goals.
6. The Law of Solid Ground
The 21 laws of leadership underline the importance of trust within your organization. Team members become disillusioned when they see leaders become self-serving or abuse their power. John Maxwell's book's leadership emphasis it is dangerous to rely on talent alone. Good leaders rely on trust. Earning the trust of your colleagues can be challenging. You can earn trust by demonstrating character, integrity, and competence. Once trust is lost, it is difficult to regain it.
Also Read: Office management | A complete guide
7. The Law of Respect
As per the irrefutable laws of leadership, respect is an integral component of leadership. People respect leaders who make decisions in the best interest of the company, and who are dependable. Stakeholders of your company will be respectful when they see your decisions help them rather than you. You need to follow through on your intentions. People naturally follow leaders with traits they admire and respect. If you find people not committing to a project or goal, examine if they respect the leader.
8. The Law of Intuition
The 21 irrefutable laws of leadership book have an interesting take on intuition. Intuition can give you a head start. Maxwell states your intuition is in their area of strength. You generally have intuition in your area of strength. You may be gifted recognizing trends and opportunities, or spotting talents. Like any other leadership skill, you can develop intuition. Leadership intuition is the perception to make a change in an organization.
9. The Law of Magnetism
The 21 laws of leadership list magnetism as a key principle of leadership. It states you attract people similar to you. In case you want to attract better leaders to your organization, practise becoming a better leader. Leaders shape the culture of their organization. You need to identify the values and culture of your organization, take action to attract what you need. If you want your organization to grow, you need to grow as a leader.
10. The Law of Connection
The 21 irrefutable laws stress the importance of a leader connecting with another person. John C Maxwell's 21 irrefutable laws of leadership states the following on connection- Leaders touch a heart before they ask for a hand. It means people will not follow you until they are emotionally invested in you. To truly connect with people you have to show them you care. This will develop credibility and show you genuinely care.
11. The Law of the Inner Circle
Maxwell 21 laws of leadership state that the closest to us will determine our potential as leaders. According to the law of the inner circle, people in your circle, should have your best interest at heart and want to see you succeed. The laws of leadership emphasize to become a successful leader you should surround yourself with good people. Train and groom them so that they can achieve their potential. You should evaluate the performance of your leadership team and hold them accountable.
Also Read: How to measure productivity | A how-to guide for everyone
12. The Law of Empowerment
Maxwell's laws of leadership state you should give your resources and the freedom they need to succeed. Empowerment gives the means, power, or opportunity to others. Sometimes leaders avoid empowering their staff due to ego or insecurity. Leaders may be afraid to become redundant. Maxwell says "the truth of empowerment is not only for the person being developed but also for the mentor." As you develop leaders around yourself, you will become a better leader. Empowerment will benefit your organization.
13. The Law of the Picture
John Maxwell's book says people do what they see. This may be one of the significant laws that help you understand the success and failure in leadership. The law of the Picture states you should be leading by example. Corrupt leaders will turn everything around them corrupt. Leaders aspire to create a picture that will inspire others to lead.
14. The Law of Buy-In
According to the book on 21 rules of leadership, the Law of Buy-In states that people buy into the leader and then the vision. Others will support your ideas, vision, and strategy if they believe you. When you first started your company you looked for people to make your dream into reality. Employees will accept the vision only if they like the person sharing it. If your staff does not have a connection with you, they will not empathize with your vision. 
15. The Law of Victory
According to Maxwell's leadership laws, leaders find a way for the team to win. True leaders have a passion for victory. They never give up. To become victorious you need to have a strong vision and have reason to motivate yourself and your team. You need to have various skills in your arsenals. It is difficult to become successful if your team does not have skillsets. Look for team members with skills that complement your skills.
16. The Law of Big Mo
John Maxwell's laws of leadership state that momentum is a leader's best friend. This law is significant when an organization starts. In the beginning, everything is a challenge. Once things get moving, there is no stopping your organization. This phenomenon is also called the law of inertia. You need to find out what motivates and demotivates your team. Use these inputs to motivate your team. Remove factors that lower employees morale. You need to be project enthusiasm and hope, put losses and move on. Focus on what you want to achieve next.
Also Read: Time blocking | An ultimate read for best results
17. The Law of Priorities
Many people are so busy, that they can get nothing done. They tend to be unfocused and it can lead to failure. A focused attitude is more important than being busy. A laser focus on the vision helps you become more successful and faster. The 80/20 states you get 80% of returns from 20% of your activity. You can use this rule to your advantage. John Maxwell focuses on four activities – leading, communication, writing, and networks. He hires teams for other tasks.
18. The Law of Sacrifice
Leaders trade freedom for responsibility. Leaders need to be prepared to sacrifice more as their organizations grow larger. You may have to sacrifice security, acceptance, or financial gain. According to the 21 laws of leadership books, you need to be willing to sacrifice security, acceptance, and financial gain. John Maxwell emphasizes "It is easier to go from failure to success than it is to go from excuses to success." You cannot improve yourself without success.
19. The Law of Timing
The 21 irrefutable laws for timing say a leader should know what to do and where to go. Not all moments are created equal, effective leaders are adept at seizing the opportunity. As a leader, you should identify the big picture and be decisive and confident. You need to know when to proceed and when you should stall. Learning to identify the perfect time can be difficult but experience, intuition, and preparation will help.
20. The Law of Explosive Growth
The 21 irrefutable laws of leadership summary for explosive growth explains that strong leaders realize the developing leaders will exponentially create a larger pool of leaders. As a leader, if you attract followers grow by addition, and leaders who develop leaders grow by multiplication. The book advises you to concentrate on developing the top 20% of people around you, focus on strengths rather than weaknesses. When you develop leaders, you impact the next generation and the future of your company.
21. The law of Legacy
21 irrefutable laws of leadership summary, that a leader wants to build a successful business, and leave a legacy. To that, you need to ensure to groom your people so that they can achieve things without you. Your biggest joy should not be getting to the top, but grooming other to become leaders. The rare leaders who practice the law of legacy, groom leaders of tomorrow and create a leadership culture.
Also Read: Culture index survey | A comprehensive guide
21 irrefutable laws of leadership summary
Law of the Lid states your level of effectiveness and accomplishments is determined by the level of effectiveness. According to Maxwell says leadership is influence, nothing more and nothing less. 
A person who can influence others has the potential of leadership.
Law of Process says that leadership develops daily, not in a day.
Law of Navigation states that good leaders are navigators and set the direction for the team.
Law of Addition says effective leaders must add value to the firm. Many people contribute to building a smart organization. 
Law of Solid Ground says that without trust, there can be no influence. 
The Law of Respect says that people naturally follow leaders stronger than themselves.
According to the Law of Intuition, leaders should evaluate everything with a leader bias.
The Law of Magnetism states you are who you attract.
Law of the Intuition says that leaders evaluate everything with a leadership bias. 
The Law of Empowerment says that only secure leaders give power to others.
The Law of the Picture says that people do what people see.
The Law of Buy-In states that people buy into the leader and then the vision. 
Law of Victory says that leaders find a way for the team to win. 
Law of Big Mo states momentum is a leader's best friend. 
Law of Priorities elaborates on leaders understand activities is not necessarily accomplishment.
Also Read: Remote team building activities | Critical items that you must know!
The Law of Sacrifice states that leaders must give up to go up. 

Law of Timing states when to lead is as important as what to do and where to go?

Law of Explosive Growth says to add growth lead followers to multiply lead leaders.

Law of Legacy states a leader's lasting value is measured by succession.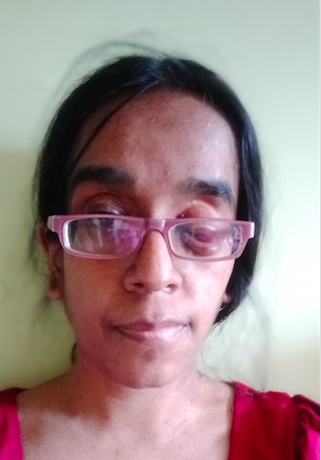 Shubha writes blogs, articles, off-page content, Google reviews, marketing email, press release, website content based on the keywords. She has written articles on tourism, horoscopes, medical conditions and procedures, SEO and digital marketing, graphic design, and technical articles. Shubha is a skilled researcher and can write plagiarism free articles with a high Grammarly score.