Positive affirmations have been proven to boost confidence and self-image. Repeating a few short career affirmations on a daily basis can give you the motivation you need to succeed, every day.
Let's find out how you can implement this.
Career affirmations
We can define our career as the journey we make through learning, work, and other aspects of life. Many people are using career affirmation to get ahead. Manifestation and affirmations are closely related. Manifestation is the idea of filling our subconscious with thoughts and images of things we want. Affirmations are positive statements in the present tense about the things you want to manifest. 
What are career affirmations?
Career affirmations are positive statements to help us overcome self-sabotaging and negative thoughts about our careers. The affirmations help us get a clear vision of our career, goals, attitude, relationship with coworkers, and other career-related issues. Successful careers require qualities like perseverance, knowledge, and vision. But it is vital to have the right mental attitude. Career affirmations serve as a pep talk and provide a mental boost.
Also read: Why career counseling is important & 15 types of career coaches
Why affirmations for success are is a necessity?
Affirmations are powerful sentences to tap into your conscious and unconscious mind to motivate, challenge, and push you to reach your full potential. Affirmations for success help us overcome our self-sabotaging and negative thoughts. Some people may be skeptical and consider affirmations unrealistic or wishful thinking. Just like we exercise to improve our physical health, affirmations are exercise for our minds. Positive mental repetition can reprogram our thinking. It can replace negative thought patterns with positive thoughts.
Affirmation reduces the effects of stress. Studies have shown it can improve our problem-solving ability and stimulate areas in our brain. Affirmations exercises help people with low self-esteem or other mental problems. It can help our sense of self-worth and well-being. 
How to make use of affirmations for a career?
Think of affirmations for a career as a self-help tool. Here are some tips to make them more effective –
Set them in the present – Affirmations are similar to goals, there is a difference. A goal is something you need to achieve. Affirmation is a mantra that improves your confidence about what you can do now. 
Avoid using stock affirmation – Today, you see inspiring affirmations everywhere. You can use an affirmation that resonates, but creating one specifically tailored to your present goals is more helpful. 
Be realistic – Affirmations work better when it centers on feasible changes.
Practice daily – you need to make affirmations a habit. Try saying the affirmation, when you wake up every morning. Repeat it multiple times. You can ask someone you trust to repeat it to you. Be consistent, do not skip days. Be patient it takes time to show results.
Also read: Career Gaps | 10 Best ways to explain gaps in your resume effectively!
25 effective career affirmations
Career affirmations or mantras are phrases to encourage and motivate ourselves or others to improve a particular skill or activity. Career affirmations can help boost self-confidence before an interview or presentation. You can use affirmation to control negative emotions, overcome habits impacting career progress, or set new career goals. Here are some affirmations for success and abundance you can use.
1. Success affirmations
Success affirmations are vital. If you use affirmations consistently for job success, you are less likely to self-sabotage or have negative thoughts. Career affirmations can reprogram your brain and eliminate limiting self-belief.
My body is healthy, my mind is brilliant, and my soul is tranquil.

Everything happening now is for the ultimate good.

I am the architect of my life. I am building its foundation and will choose its contents.
2. Positive affirmations for work
Workdays are stressful, and there are days we need an extra push. Positive affirmations at work are statements we repeat to ourselves to reprogram how we view ourselves. Here are some positive affirmations for jobs – 
I am a valuable asset to the company.

I am doing my job well today.

I am a success at everything I do.
3. Work affirmations
Work affirmations help you counter negative self-talk. It has proven to reduce anxiety and pressure. Career affirmations can improve performance. Some words of affirmation for work you can use are –
My team and colleagues respect me.

I am a great addition to my company.

I am full of possibilities and ready for action.
4. Positive work affirmations
Positive work affirmations can improve skills vital to your success. It helps you concentrate better and reduce distractions at work. Career affirmations can boost relationships between your colleagues. Here are positive job affirmations you can use –
I am the best at what I do. I create exceptional results for my company.

I am focused and passionate about my goals and career.

I have the knowledge and skills to make the best decisions about my career.
5. Job affirmations
Job affirmations can get you closer to your dream job. For dream job affirmation to work, you need to ask what kind of job you want. Create a clear picture in your mind. Some positive affirmations for job are-
I am attracting the perfect job for my talent.

My ideal employment is coming to me right now.

I am happy to work with a good boss and great team-mates.
Also read: Career change at 30 | Find how to switch a tiring career as you hit your 30s!
6. Affirmation for career
We all pick up limiting beliefs as we go through life. You can use affirmations for your career to break the cycle. With repetition, career affirmations can change your behavior, attitude, and make decisions. Dream job affirmations you can use are –
My goals are scary but attainable. 

I am a job magnet, and I attract new opportunities constantly.

I am committed to excellence.
7. Affirmations for work
Affirmations for work help you control feelings of frustration, anger, or impatience. Career affirmations are more effective when coupled with other goal-setting techniques like visualization. Some affirmations for job you can use are –
I am bringing a positive attitude to work every day. 

I excel at my work.

I am honest in my life and my work.
8. Affirmations for success in business
Business success is not an accident it requires focus, positivity, perseverance, consistent action, and a money-making mindset. For affirmations for success in business to work, you need to practice it daily. Use affirmation for work when you are stressed. Affirmations success you can use are-
I believe money is flowing into my business effortlessly.

My business is successful in every way.

My business is getting larger every day.
9. New job affirmations
Starting a new job can be stressful. Positive affirmations for a new job will help ease some of your anxiety. Here are some new job affirmations you can use –
I have self-confidence. I am at ease while speaking with my new coworkers.

My job brings me joy and happiness.

My coworkers and I will encourage and help each other grow and succeed.
10. Career affirmation
Positive affirmations for a career can change your mindset and help you perform better at work. Career affirmation can give you the confidence to approach your goals.
I have the drive and ambition to reach my goal.

I am on the right career path.

I am confident in my abilities to reach the top of my profession.
Also read: Personal Development | A guide to setting personal development goals in 2021!
11. Daily affirmations for work
Daily affirmations for work are a great way to start your day on the right foot. The career affirmations will help you begin the day with the right mindset and help you have a productive day. Some secret daily affirmations you can use are –
I prosper wherever I am.

Things are going to work for me. I need to put in the work to make it happen.

I deserve the best, and I accept the best right now.
12. Growth affirmations
Growth affirmations help you find your achieve your professional and personal growth. It can help you feel fulfilled. When self-doubt creeps in or you question your decisions, positive career affirmations can remind you of your worth. 
I am a magnet for blessings.

My possibilities are endless.

I belong in any space I walk into.
13. Workplace positive affirmations for work
Modern workplaces are stressful. Workplace affirmations can help your staff stay optimistic and not get bogged down by workplace stress. Workplace affirmations help us make most of the opportunities available are –
Completing tasks on time is fun and rewarding.

Contributing to the success of the team is personally satisfying.

I enjoy mastering new challenges at work. 
14. Affirmations for career success
Every time you use affirmations for career success, it sends a positive message to your subconscious mind. The best affirmations for success encourage you to take charge of your life. 
My ability to conquer challenges is limitless, and my potential to succeed is infinite.

Today I abandon old habits and take new positive ones.

I can achieve greatness.
15. Affirmations for getting a job
Job search affirmation can be used as a tool when you are looking for a job. It can prevent you from getting dragged into a cycle of disappointment and pessimism. Here are some affirmations for getting a job –
Job offers flow to me effortlessly.

I am worthy of a new job.

I use positive thinking to attract new job opportunities.
Also read: What is remote work? | 5 effective tips to make life easier while at remote work!
16. Positive affirmations for employees
You need to motivate your employees. Positive affirmations for work colleagues can build an emotional connection. Your team will feel they are integral team members. Positive affirmations for employees you can use- 
You are a significant contributor to the team's success.

You can accomplish anything.

You are an incredible fighter. 
17. Affirmations for job interview
Acing a job interview requires preparation. You need to be mentally prepared. Positive affirmations for job interview will help you focus better on clearing the interview. Repeating career affirmations will increase your confidence. Here are job interview affirmations –
I am calm and confident, interviews are easy.

I am an ideal candidate for this position.

I will impress the interviewers and distinguish myself from others.
18. Affirmations for growth
Affirmation for growth is a tool to improve your life. Positive affirmation can motivate you to achieve your goals. Here are some affirmations for growth you can use –
I am committed to improving my life.

I see adversity as an opportunity for growth.

I am climbing upwards and onwards.
19. Positive affirmations for workplace
If the workplace environment is positive and productive when employees are motivated. Positive affirmation for workplace can turn it into a successful and happy place. Some Positive career affirmations for the workplace are –
I am unstoppable.

I have confidence and talent – What else do I need to do?

I will flourish only if my workplace flourishes.
20. Interview affirmations
Job interviews are scary, and self-doubt invariably creeps in. Affirmations before an interview will stop your brain from sabotaging your efforts and help you tackle the interview confidently. Some interview affirmations that can help are-
I am capable of answering questions correctly. I deserve the opportunity I have received, and I am excited to clear the interview successfully.

I am creating my career path successfully. There may be setbacks, but the journey will be worthwhile. I will find success as long as I do not give up. 

My goals are attainable. I am passionate and driven to achieve them.
Also read: Guide to conducting & attending Remote Interviews
21. Positive affirmation for work
Affirmations for success at work can increase your confidence. It can help reinforce skills required for success. Career affirmation can make you more focused on your goal. Positive affirmations for work you can use are-
I am willing to work to succeed in this project.

I respect myself so others respect me.

I confidently overcome challenges before me.
22. Positive affirmations for the workplace
Positive affirmations for the workplace, remind you to remain positive in challenging situations. Career affirmations can help reduce pain and maintain balance in stressful situations. Some positive affirmations are-
Delegation is not a sign of failure. It is okay to ask for help.

The pending list does not define my self-worth.

I work to live, not live to work. 
23. Affirmations for work success
You can use affirmations for work success when you feel demotivated or hopeless. Career affirmations can help you stay positive and have faith. Success motivation affirmations work if you write them every day. 
I know I can do this! I will find a way and get it done.

I am doing things today that my future self will thank me.

I am highly successful, and I have a unique gift for the world.
24. Positive affirmations for success at work
You cannot be successful if you do not get rid of negative self-belief. Confidence in your ability is key to success. Positive affirmations for success at work can program our brains to see the bright side of every situation. It gives us the confidence to handle tough situations. 
I contribute and make a difference to my colleagues and organization.

I have great endless opportunities waiting for me.

Every day is a learning opportunity.
Also read: Managing Remote Teams: 15 effective tips that will come handy in 2021
25. Job manifestation affirmations
Job manifestation affirmations can bring you closer to your dream job or career goals. Secret morning affirmations increase your confidence level and help you subconsciously actively manifest your dream job work. Career affirmations you can use are –
My skills and experience manifest my dream job.

I am driven to reach my objectives.

I have the guts to follow my heart and desires.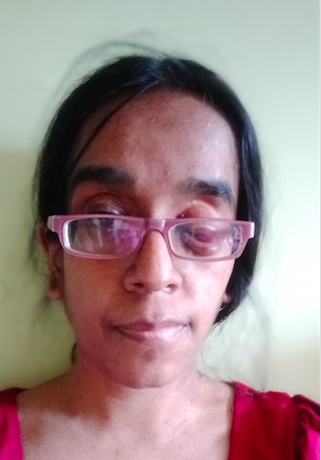 Shubha writes blogs, articles, off-page content, Google reviews, marketing email, press release, website content based on the keywords. She has written articles on tourism, horoscopes, medical conditions and procedures, SEO and digital marketing, graphic design, and technical articles. Shubha is a skilled researcher and can write plagiarism free articles with a high Grammarly score.