Searching for the most efficient online gradebook? Here is a comprehensive list, along with the top features, prices, and pros & cons. Read on!
Online Gradebook
The job of a teacher doesn't limit to teaching the students in a classroom. It is also the responsibility of the teachers to closely monitor the students in certain aspects and assess them. It is a keen responsibility of a teacher to monitor a certain number of aspects and rank/grade the students relatively.
Preparing a gradebook for an entire class is quite tedious as it is difficult to figure out the due dates, students, and to accurately locate certain assignments. Gone are the days of attending classes, using blackboard and carrying bulky notebooks, and flipping through the pages of gradebooks that used to shiver the minds of teachers and students.
Generally, grading isn't something fun, but it has never been so easy and teacher-friendly. Electronic gradebooks are gaining popularity among the online learning community these days. Well, this blog gives detailed information about online gradebooks for a full-fledged learning management system.
Also Read: Disgruntled Employee | A complete guide
What is an online gradebook?
An online gradebook, also known as an electronic gradebook, is a teacher's online record of their students' assignments, lessons, grades, and progress. A gradebook software automates grade tracking, performance assessment of the students, monitoring the attendance of students, and easy access to synchronized data for teachers, principals, and school administrators, and even parents. 
An online gradebook is easy to use with flexible grading and allows access to students, parents, and school administers. A good gradebook software makes it easier to record in and use efficiently.
Also Read: Employee Handbook | Critical items that you must know!
Top 5 features of online student gradebook software
The top 5 features of online gradebook software include,
Student Management – Allows to create student profiles along with unlimited custom categories and share the academic records with administrators and faculties.
Enrollment – Enroll students in different courses and monitor their performance. Also allows teachers to view course timetable and events.
Attendance – Allows teachers to mark attendance in the class and send it to the administrators.
Grades – Allows teachers to assess student proficiency and add custom fields for grading.
Examination – Enables teachers to upload question papers and conduct examinations for students with dates and timings.
Also Read: Employee Benefits | A how-to guide for everyone
Benefits of making grades online
The different benefits of marking grades online include,
Convenience – Marking grades online is convenient for teachers and students as it can be accessed from any device such as mobile, laptop, etc
Flexibility – Online grading provides flexibility in terms of conducting examinations and evaluating answers.
Feedback and Assessment – Online gradebook makes it easier to create assessments and provide feedback to students based on their performance.
Accessibility – Publishing online grades have removed the need for regular progress reports sent at home in a physical format.
Accountability – Increases accountability for teachers for their grading practices as the entire system is transparent.
Also Read: Employee Handbook Template | An ultimate read for best results
7 best online gradebook tools for teachers
Here is a list of 7 best online gradebook tools for teachers,
1. Edmodo teacher grade book
This tool can be said as almost an all-in-one tool for online education. Gradebook is one of the many features of this tool. Edmodo is an education software company acting as a communication platform between school students and teachers.
The software has an intuitive interface and also reminiscent of Facebook, Twitter resulting in student engagement. Edmodo is also a friendly platform for knowledge transfer, enables teachers to keep online discussions, polls and keeps track of the behavior performance of the students, etc. 
The core features of this application include easy sharing of worksheets, web-based distribution and grading of assignments, provided with mobile support, storing the documents, engaging in quizzes, etc.

The application is also a marketplace to install other free and paid apps to supplement Edmodo's functionality

But the gradebooks cannot be accessed until the students are enrolled

Teachers outside the USA, UK, Canada, Australia, and Canada cannot access free apps 
Pricing: The tool for student and classroom management is free. Installation of other applications entails the cost of USD 2,500 per year for a school.
2. Thinkwave teacher grading system
Thinkwave is one of the free online gradebooks to keep track of the grades of the students and report progress to parents. The software has created an in-house tool to create customs reports such as transcripts, progress & attendance reports, report cards, and more. This functionality is definitely useful to all the customers. Thinkwave is one of the best grading software for teachers. 
No prior training is required to access Thinkwave and multiple classes are managed in a single gradebook, which is definitely an easy-to-use interface 

The blog feature of the software helps the students and parents to exchange postings and news aimed at the general school audience

The daily progress summary which involves the overall and sectional performances and upcoming tasks for students assignments are well informed to parents enabling parents to access classroom information providing password-protected accounts

Students can also upload their assignments so the files become visible to the teacher's view

The software also enables us to upload homework and handouts on the web (up to 25MB per file). The storage capacity extends to 100 GB but it is a part of the premium plan
Pricing: The basic version is a free online gradebook for homeschool. The premium plan has multiple options in different categories starting from USD 12.5 per month to USD 250 per month. The difference in pricing is based on access to the number of students.
3. Engrade parents gradebook
Engrade, a subsidiary of McGraw-Hill Education, is an e-learning solution that provides online learning management systems and educational assessment products. This solution encompasses two modules – Engrade instruct for managing online curriculum & interactive learning and Engrade inform for delivering web-based assessments.
The software provides a wide range of features other than a gradebook. The solution offers the ability to tailor assessment categories and to employ easy lesson planning and attendance planning. 
Real-time grading and straightforward interface, providing personal accounts for students and parents, allocation of different weightage to different students, and online collection of assignments are some of the highlighting features of the software

It is also provided with a database respiratory to store and retrieve previous assignments and lessons, a part of the premium version
Pricing: The software is free for individual teachers. The pricing of the software for collective usage is customized as per the requirements. Schools and institutions are encouraged to contact the Engrade team directly to enquire about the quotes. 
Fact: Engrade ranks in the top 5000 US websites as of March 2015.
4. Schoology homeschool gradebook
Schoology, like other gradebook tools we have seen earlier, is a tool where the features are far beyond the usage of gradebooks. Schoology is one of the free online gradebooks but only limited to basic versions accessible by students, teachers, and parents.
The tool is a social networking service and a virtual learning environment for schools and higher education institutions. Online classes can also be managed based on the tools provided by cloud-based software. This type of software is also known as a learning management system that allows users to create, manage and share academic content. 
A teacher can comment and grade an assignment without having to download and then upload the grade version

The software tends to be a platform to encourage and motivate the students by allowing the teachers to create customized badges as trophies for their achievements

The software also allows the teachers to create a variety of assignments and to effectively use the calendars ensuring communication for all

While online gradebooks, attendance, customized grading options, user connections to personal systems, test,s and quizzes are the other features of the free version

Whereas, the paid version is an addition of other features that are web conferencing, unlimited data storage, audio/video recording, priority support, etc.
Pricing: The basic version is a free online gradebook for homeschool. The pricing for the premium version is customized as per the requirements. Schools and institutions are encouraged to contact the Schoology team directly to enquire about the quotes. 
5. Alma electronic gradebook
Alma is a cloud-based management system catering to the education industry and businesses. The software is comprehensive enough that claims to streamline the whole learning process including grade reporting, board-wide communication, lesson planning, and more.
The software is a combination of both student information systems (SIS) and learning management systems (LMS). Like other gradebook software, Alma can calculate based on terms defined by the teachers. Teachers, as per their system, can enter the percentages or grades or scores or use a grade scale. 
The core features assist users to generate customized reports, administer the enrolment, admissions process, track commissions and manage school administration

The solution also lets the users broadcast emergency notifications and track the progress of the syllabus

The solution provides attendance tracking, gradebook customization, individual student profile which can also be accessed by teachers and parents to track the student attendance, performance, and teacher notes

Customization of the syllabus, automating lesson mapping with the school calendar, allowing the educational institutes to communicate with staff, parents and students are the other features of this software.
Pricing: The pricing plan for individual schools is based on three-tiered packages and the pricing is tailored for districts. Ultimately, the pricing depends on institution size and required features.  
6. Markbook standards based grading gradebook
Markbook is a class management system that is helpful in many aspects including student recordkeeping and reporting. The solution is available in two versions – paid offline version for windows and cloud-based versions working on both windows and macOS available only on an annual subscription basis. 
The system offers multiple communication formats – hardcopy, email and to send reports using the Markbook connect feature to smart devices 

The software is user friendly which allows the students to easily create individual and class reports where the teachers can track and analyze student performance

Teachers can also exercise flexible weighting which helps in evaluating and creating a better projection of student success. 

The solution is helpful in the analysis part as it is easy to handle the charts, analysis, optimise seating charts with photos and analysis

Class rosters can be imported from selected school information systems. Attendance can be recorded and analyzed whenever necessary

The teacher can adjust the grades of the individual using the option 'informed professional judgment'
Pricing: Markbook offers a free trial that can be easily converted to a paid version. The one-year subscription price for an individual seat is USD 35.95 for windows, macOS, and other browsers.
7. JupiterEd gradebook viewer
The software is a cloud-based product focussed on improving to accomplish the academic tasks of the students. Jupiter Ed, a comprehensive product, is a Learning Management System (LMS) and Student Information System (SIS).
The solution offers four different modules – higher Ed, K-12 public, K-12 private, and individual teachers with few variations for each solution. Though the feature of the gradebook remains the same for all the modules of the software. JupiterEd is one of the best grading software for teachers. 
The software allows the teachers to assess students online, review the results and track the performance of the students in real-time

The gradebook module enables the teachers to record attendance, prepare behaviour logs, assess grades, and record standard-based assessments

Students and parents have the right to access and check the grades, receive the announcement, upload home assignments and download the relevant content documents

Own rubric charts can be created and shared with their peers. Grades configuration for different classes, allocating assignment weightage, adjustments in marking (points, percentage) are the other key features of the software is specific to the online gradebook.
Pricing: There are two versions in the pricing of the software which are based on the number of participants. For up to 50 students the yearly charges for Jupiter io Prime (includes LMS, SIS, online enrolment, and online payments) are USD 1400 per year.
The charge for Jupiter io Standard (includes only LMS and SIS) is USD 400 per year. If the number of students exceeds 50, the cost for Jupiter io Prime is USD 28 per person per year and for Jupiter io Standard is USD 8 per person per year.
Also Read: Performance review examples | A priceless list of tips to succeed
3 gradebook for teachers free
Teachers, students, and parents are all heavily benefitted by using online gradebook options. It helps them monitor the student's performance and stay updated on the courses and syllabus. These student management tools are very efficient. We have curated a list of gradebook for teacher free,
1. TeacherEase – Free online gradebook
TeacherEase is a gradebook for teachers free available. It supports both traditional and standards-based grading systems. Teachers can easily save time, monitor student performance, and communicate with parents through this online gradebook.
Allows teachers to keep attendance and behavior-based log records.  Data from the gradebook is always up-to-date without any additional effort by the teacher. Printable progress reports are also available for parents without internet access. It provides ease of accessibility.
2. Edmodo – Free gradebook
Edmodo is a free social media platform for schools. Edmodo allows teachers and students to collaborate in a safe cloud-based environment.  It offers a friendly environment for knowledge transfer by enabling teachers to carry out online discussions, polls, gamification, behavior performance, etc.
Teachers can also interact with their colleagues easily. Also, allows online submission and collection of assignments. One disadvantage however is that only instructors within English-speaking countries have access to free apps.
3. LearnBoost – Free online gradebooks for teachers
LearnBoost is another free online gradebook and roster software for teachers. The clean and simple user interface makes it easy for anyone to use without any technical knowledge.
It allows teachers to manage their classroom, keep track of student grades, maintain attendance, conduct examinations, create and manage lesson plans, maintaining schedules, tagging different standards to their respective lesson plans, etc. This tool can be an asset for any teacher when used effectively.
Also Read: Employee Referral | A comprehensive guide
3 free online gradebook for homeschool
Online gradebook is not just great for teachers and educators but also for parents who are homeschooling their kids. They allow you to manage different subjects and provide educational tools to make learning fun. Here is our pick of free online gradebook for homeschool,
1. The Happy Housewife – Teacher grade book online 
This free online gradebook for homeschool provides worksheets that are awesome and easy to use. It provides a summary overview of all the grades in each course, attendance record, quiz, test, book list, course list, curriculum, resources used, etc.
At the end of the assessment, a printable report card is automatically generated. This online gradebook also provides a printable book list, field trip lists, and extra-curricular activities report.
2. Schoology – Teacher gradebook
Schoology is a free online gradebook for homeschool use. It provides a virtual learning environment for students and their parents. Schoology is designed in a way to accommodate all students from kindergarten to grade 12 and fully engage with their learning.
This online gradebook has 200+ education tools and platform integrations. Schoology Basic is free to use for anyone. It provides free educational tools and online games for kids who are being homeschooled.
3. iGradePlus – Teacher grading
An affordable, user-friendly, easy-to-use, secure, and reliable free online gradebook for homeschool purposes. The customizable and comprehensive features make this online gradebook a practical solution for a variety of instructors and teachers.
Some of the features offered are school management, grade management, attendance, and behavior tracking, extensive student and parents communication features, etc. It is an amazing website for teachers, students, and especially parents. There is a free trial and free version available.
Also Read: Wellness topics for employees | Everything you must know
3 free printable gradebook for teachers
Online gradebook also provide printable templates that you can use as a physical copy. These can either be put on a display board or kept in the teacher's notes for personal use. Let us have a look at the different options for free printable gradebook for teachers,
1. Super teacher worksheets – Grade books for teachers
Super teacher worksheets provide free printable gradebook for teachers to use for grading management. They have printable layouts for assignment tracking, student agenda book pages, lesson planner pages, etc.  The printable grading grid helps you keep a track of the student's performance.
2. Teacher Vision – Engrade my class
These free printable gradebook for teachers will help you keep your classroom, lesson plan, and paperwork organized. The online gradebook provides blank printables to organize the class lists and their respective grades. This printable sheet is customizable as per your needs and requirements.
3. The Spreadsheet Page – Online teacher grader
This free printable gradebook for teachers is perfect for anyone who wants to keep records of multiple people. These templates are easily customizable. The online gradebook works well for teachers, homeschooling families, and managers. All you have to do is download it and get a printable copy.
Also Read: Performance Appraisal Methods | Everything you must know
3 free gradebook software download
Gradebook are essential for teachers who wish to manage students in a more effective manner. These are available as online gradebooks or you can download them for offline use on your system. Here are the three free gradebook software download you can consider,
1. Class Mate Gradebooks
Classmate gradebook is an online gradebook software that helps teachers to calculate, manage, and organize student grades. Common tasks can be performed easily on the program's main screen. This free gradebook software download has all the features you would need – attendance tracking, seating charts, conduct grades, etc.
2. Easy Grade Pro – Teacher grade sheet
Easy Grape Pro, free gradebook software download, provides a range of tools to help you save time entering student data, provides you with a wealth of student information all at one place, and assists you in generating professional progress reports for your students. 
3. Thinkwave – grading sheet for teachers
Thinkwave is a free gradebook software download that helps teachers to keep track of student's grades and progress. The clear interface of this online gradebook allows you to manage multiple classes with the same gradebook. Gradebook for individual use is available for free of cost.
Also Read: Rejection Letter | A complete guide
3 online website grades
Online gradebook websites allow teachers and students to access the platform from anywhere. They provide flexibility and ease of accessibility to the teachers, students, and parents. They make student management fairly easy. Below are the 3 online website grades update tools that you should consider,
1. MyAttendanceTracker- Online gradebooks
MyAttendancetracker is an online website grades tool that helps teachers to track and record their student's attendance and grades without any hassle. The online gradebook provides web-based tracking allowing you to access the tool from anywhere you have access to the internet. All this is provided for free!
2. Engrade – Online grading
Engrade is helpful for tracking online website grades. This online gradebook is a cloud-based instructional management program that helps teachers in organizing classes and monitoring student performance. The gradebook program is for teachers, students, and parents who wish to keep a track of the complete studying program.
3. Jumprope – Grading website
Jumprope is a true standards-based online gradebook. They help in collecting and organizing website grades skillfully. Customization of the system based on users' philosophy, grading scale, vocabulary, curriculum template, and standards is also possible. It provides a solid way to collect, track, and report student-based achievements.
Also Read: Training and Development | Critical items that you must know!
3 grading app for teachers on mobile
Grading apps help teachers to keep records of their students effectively. They also provide flexibility to access the files whenever required. These online gradebooks are available for use on mobile. Let us look at the top 3 grading app for teachers on mobile,
1. Grading apps like Canvas
While grading assessments turned in on paper or conducted in the classroom, Canvas will allow you to directly enter grades into the Canva gradebook but when the assessments are carried out through the Canva app, you will have to use SpeedGrader to enter grades.
2. Zipgrade – Student grade tracker
Zipgrade is an amazing grading app for teachers that allows you to grade multiple-choice tests in minutes. All you have to do is to scan the test with the smartphone and the app will take care of the rest. This online gradebook is free to download.
3. Gradebook Pro – Teacher gradebook app
Gradebook Pro is an intuitive and powerful grading app for teachers. This online gradebook is an efficient classroom management tool. It allows teachers to record attendances, scores, student performances, behavior tracking, etc. This teacher grading software is a complete solution with no in-app purchases.
Also Read: Brainstorming Techniques | A how-to guide for everyone
Pros and cons of online gradebook
Online gradebooks can be an advantage and at the same time, a burden as well. The advantages and disadvantages of using online gradebook are as follows
1. Pros of online grade book
Maintaining a record of the past test events and grades is a plus while using a gradebook. Maintaining an online gradebook is easy if compared to a hard copy of books. Different keywords can be used to retrieve a document or a record. 

Comparison and computing are simpler and easier compared to a conventional hardcopy. The manual method of assessment is prone to errors whereas these errors are completely eliminated using a computerized gradebook. 

Online gradebooks are completely transparent as the parents are provided with access to the solutions to track the performance of the students in real-time. Parent-teacher communication is much efficient and convenient on online platforms to get to know about student behavior. All the information of the students can be obtained with a click of a button

Documents also tend to get missed or misplaced and pace constraints are also prevalent in a classroom. As most of the online gradebooks are cloud-based, there is no bit of shiver to retrieve a document. There is no need for physical storage space.
2. Cons of gradesonline
While conventional grading and assessment go hand-in-hand for a particular teacher, this is not the case with online grading. There is a very few online gradebook software offered without any charges, while most of the software charge cost to operate it. 

Technologies are always prone to technical glitches and an online gradebook isn't an exception. Server down, technical errors and reminders to update software may be some factors that put teachers off from using it. Teachers also need to be cautious to save the document instantly to prevent the loss of their work. 

If a teacher is not comfortable and unskilled about the technology upgrades, it is definitely going to be difficult for the teacher to use it effectively. A certain amount of digital skill is required to use these tools. 

Security features are important when choosing to work with an online solution. Effective security features is a must to prevent from hacking threats. This is something common these days that we may face using an online tool.
Also Read: Self Directed Learning | An ultimate read for best results
Summary and frequently asked questions on online gradebook
Here is a summary of frequently asked questions on online gradebook,
1. What is an online gradebook?
An online gradebook is a teacher's online record of their students' assignments, lessons, grades, and progress.
2. What are the best online gradebooks for teachers?
Engrade, Jupiter Ed, Thinkwave, Markbook, Edmodo, Alma, and Schoology are the best online gradebooks for teachers. 
3. What are the best free gradebooks?
Thinkwave and Schoology's basic version is the best free gradebooks suitable to be accessed by students and teachers. 
4. What are the pros and cons of online gradebooks?
Recording and retrieval of data, ensuring transparency with parents, and cloud-based storage are some of the advantages of online gradebooks. While technical glitches, knowledge of technical know-how, and data security threats are some of the disadvantages of using online gradebooks.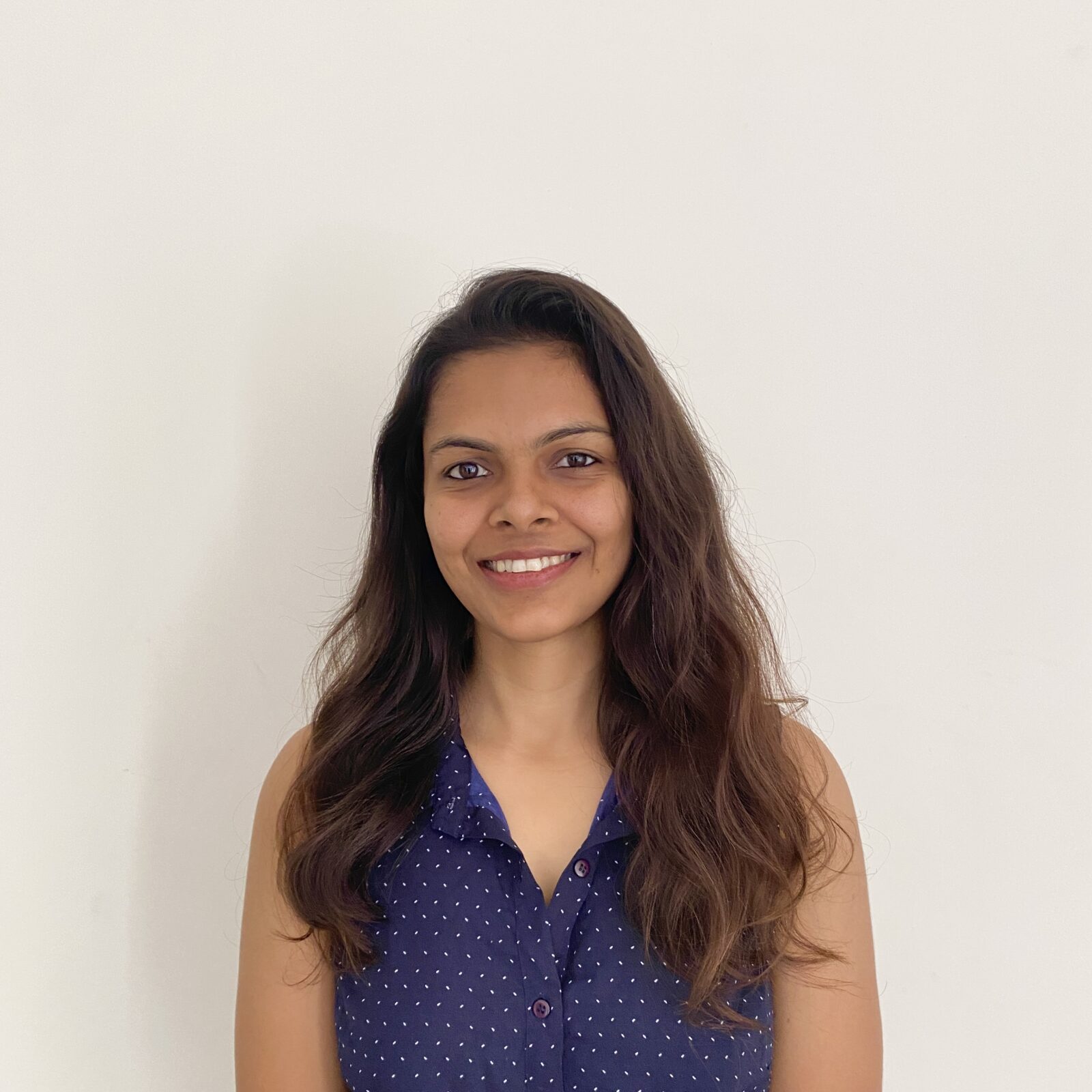 Megha is a content writer with sharp technical skills, owing to her past experience in networking and telecom domains. She focuses on various topics including productivity, remote work, people management, technology, market trends, and workspace collaboration.