As working professionals, we often bring a unique set of skills to the table based on our learnings and experiences. In the current scenario, with a pandemic being one of the driving decision making factors, affecting a lot of major companies, most companies and teams have begun working remotely. This makes the following question one of the critical parameters that hiring managers are concerned with during Interviews – What is your work style?
In this blog, we will discuss the definition of work style, understanding & recognizing various work styles and the way to manage different work styles. Additionally, we will also focus on interview questions and how to answer what is your work style. Lastly, we will impress upon the concept of work style assessment so you can ace your next interview.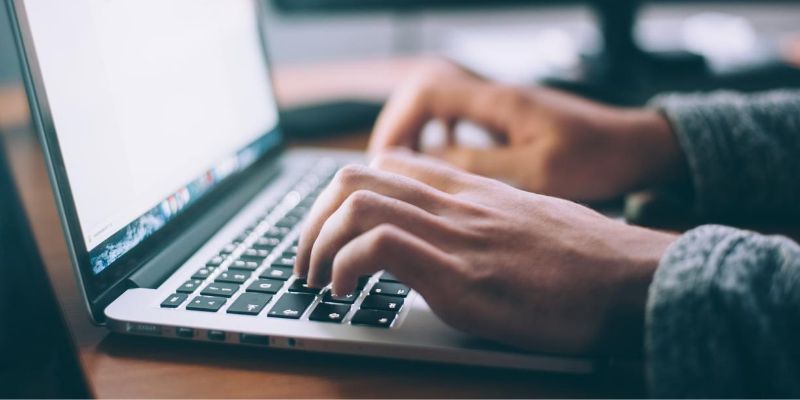 Amazing Tips to Standout for a Memorable Job Interview
Before we jump right into it, let us first understand the concept of Work Style. 
What is Work Style? 
The best way to define work style is the strategies or methods you adopt and leverage in executing your daily activities and tasks. The means of delivering a particular task may vary between individuals. Some believe in working independently while others believe in teamwork to achieve results. 
The critical aspect is to understand 'what is your work style' and whether your team members are aligned to it. If there is a significant difference between the work styles of the managers and the team, it may result in clashes. Additionally, if there are many variations in the work style between the team members, it becomes a matter of concern and can affect overall deliverables. 
The common suggestion is to strike a balance amongst the varying work styles and hire the team accordingly. This way, you can avoid miscommunications that could be responsible for slowing down the productivity and efficiency of your organization.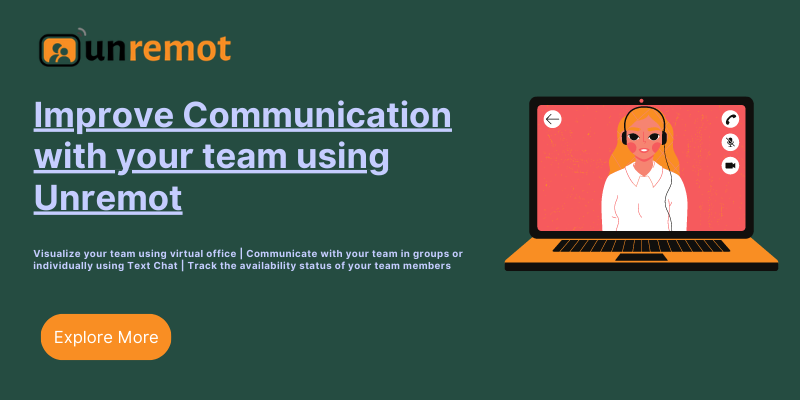 What are – Different Types of Work Styles?
There are various types of work styles, let us discuss some of the examples for a clearer understanding of the concept
Independent Working Style
Novel writers, story writers, bloggers, and poets prefer this independent working style. Similarly, many scientists and research analysts opt to work in silos without any disruptions— many entrepreneurs too, like focusing on their work alone. 
Adopting and implementing this work style successfully depends on the profession. To reap the advantages of an independent working style, one must consider factors such as – The amount of interaction you prefer during the course of your work, how often you prefer sharing updates etc. This particular work style is a great way to stay focused, attentive and productive. It is useful for those who prefer to work as per their schedule, take time to nurture their innovative thoughts and ideas; and prefer having no reporting manager. Working in a team is not ideal for people who adopt this particular work style. 
For you to work with a team, given you have an independent work style, you would need to clarify your work style to your manager and plan your work & schedules accordingly. 
Team-oriented Working Style
Executing a project or a program demands extensive teamwork, collaboration, and coordination. Tasks are divided amongst multiple teams and workstreams. Each workstream constitutes a group of assignees possessing a specific domain or technical expertise. The group performs the task in a cohesive manner. The sub-tasks are dependent on each other through their inputs and outputs.
The team leads divide the activities among the members, either in a sequential Waterfall methodology or following the scrum-based Agile methodology. In both situations, cooperation and synchronization are the vital factors of success.
If the above scenario is what sounds ideal, then you have a team-oriented work style. You prefer a sequential approach to work and place importance on reliability and collaborations amongst your peers.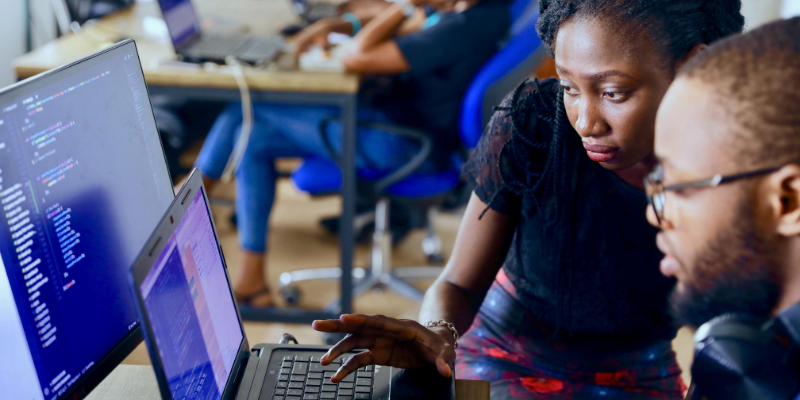 Team Communication 101: What is it & How you can crack it!
Mixed Working Style
A Mixed working style involves a combination of Independent and Team-oriented working styles. Remote professionals typically follow this model. While working independently from home or a coworking space, they engage in discussions and meetings with their teams or clients when a situation arises. It can be to seek help and guidance or working on tasks etc. 
If a person has a mixed work style, they undertake the responsibility of completing their tasks in silos, yet at the same time, do not hesitate to approach their team for support. They even assist the other members in executing their jobs and also clarifying queries.
Social Working Style
When trying to understand this work style, the ideal example to go by is a traditional HR Department in a company. Their primary motive is to bring in a feeling of harmony among the employees. They celebrate the accomplishments and achievements by offering accolades etc. This is referred to as the social working style, where there is no competition. 
Another typical example is of a therapist or counsellor. They are often hired by companies and academic institutions and play a vital role in the organizations. Counsellors follow a social working style since that governs their success.
Innovative Working Style
Strategists and Company leaders who are entrusted with the work of increasing the sales, growth, and market presence etc. adopt an innovative work style. Their thoughts and ideas are focused on creating innovative ways for future growth. They seek to attain potential customers and increase team and organizational satisfaction levels.
They are quick to Identify hurdles in expansion, analyzing future risks, and finding out the appropriate mitigation paths. These are their key areas of focus. They strive to fulfil the company's mission, vision, and objectives. Analyzing market trends, adapting them, and understanding competitor's strategies fall under their purview.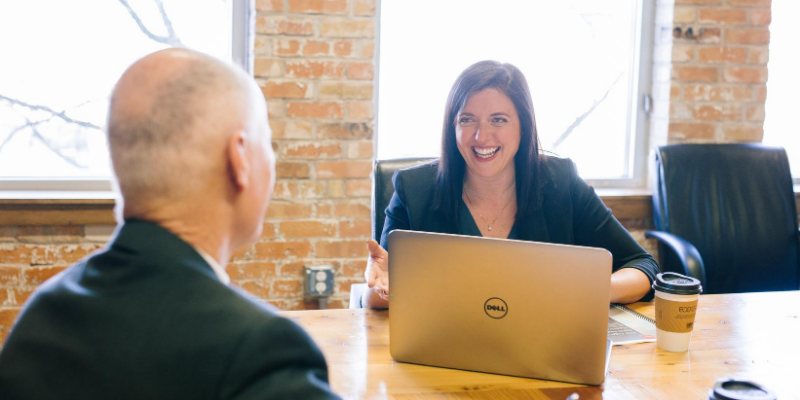 Synchronous & Asynchronous Communication For Remote Work
Having considered the various work styles mentioned above, you can ask yourself the following questions:
Do you prefer working independently or collaboratively? 

What is your approach to work? Is it more social or innovative 

What do you picture as your ideal work environment? 

How do you prefer communicating with your superiors and your teammates? Etc. 
These questions will help you evaluate your work style. We shall now further discuss the techniques to identify and manage various work styles. 
Your work style will have a significant impact on business growth and thus is a crucial parameter for employers to consider during the hiring process. During an interview, ensure you establish your work style clearly while also highlighting your other skills. 
How to Manage various Work Styles?
Learning to manage the different work styles are crucial for the successful execution of a program or a project. It is needed to nurture stable relationships between team members and the team leads or the managers. 
The tips for managing the variations in the work styles efficiently and effectively:
Meet and talk to your team members
No matter where your team members are located, remote or in the office, greeting and meeting are essential. Ensure you schedule some time to talk to them and through conversation, try to understand their way of working, their aspirations and thoughts behind how they perform specific tasks. Try to analyze the strengths of the working style and categorize them. Categorization is essential for you to group your team members according to a similar work style. Strength analysis guides you through figuring out how it will benefit the company in the long run. 
If you are one of the team members, then on your part, you must be aware of what is your work style. You must be able to communicate the same to your managers and peers for better synchronization and coordination.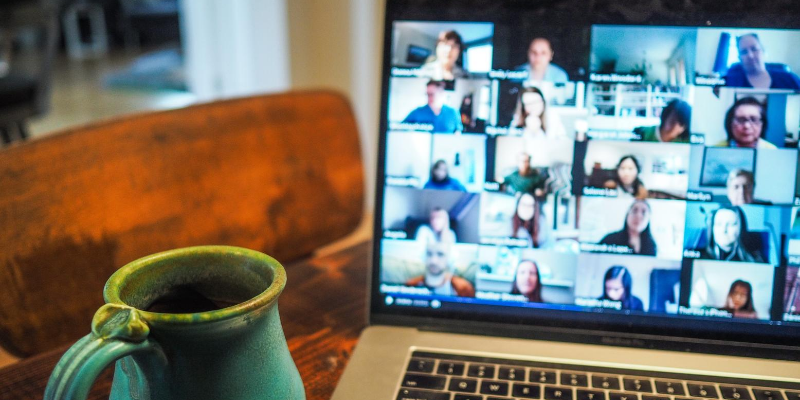 What Is A Virtual Office? | Best virtual office software
Match your work style to the Job
During the hiring process, it is essential to select candidates that fit the working environment of the company. Hence you must ask them to define the work style and their mode of working. Once you are convinced, you must try to match their work styles with the job in hand.
This matching process will eventually increase the motivation levels of the employees. The execution processes will be faster, leading to satisfaction of work. You can earn good results, in turn, benefiting the company. Harnessing the right talent coupled with a suitable work style, is sure to boost up the efficiency level.
Set clear objectives and goals
Setting the objectives of a program and the goals of each team member are the key steps for the successful execution of a job. It helps the team members to match their work style to the tasks entrusted to them. 
One challenge here is that the team members may approach the goal in various ways—the obvious reason being the difference in their work styles. As a manager or coworker, you need to maintain focus, observe their modes of working, amplify their strengths and guide them towards the goal.
Leverage benefits of varying work styles
You may be under the notion that a team's success depends largely on hiring members with identical work styles. Although it seems like similar work styles would work harmoniously you need to consider this – Imagined having a team with only executors and no innovators or vice versa – it wouldn't work, would it?
 Considering that, you need to look at creating an environment that fits work styles in a complementary way. A mix and match is always beneficial. An out of the box approach must be encouraged in a team. The essence of that approach is to encourage the members to ask each other the simple question of "What is your work style?" The benefit of it lies in the fact that team members earn a greater understanding of their colleagues' work styles. They will respect and support each other; eventually, a gain for the company.
We had earlier mentioned the situation where hiring managers when reviewing potential candidates enquire about their work style. This section will serve a suitable guide for facing interview questions with confidence.

Team Meeting Agenda | How to set and write effective meeting agenda
Answering interview questions related to work style
The first thing that is highly recommended before interviews is, to go through the company's website before your interview. You must try to understand the company's mission, vision, and objectives. See if you are a right fit for the organization. Scan through their social media sites to understand the ways of working of the organization. 
Remember the interviewer will always try to match your work style with the company's culture and overarching work style. 
Let us now discuss the Do's and Don'ts of answering interview questions related to "What is your work style".
Do's
Analyze and assess your work styles. Explain in clear, concise terms about your work style and how it can lead to work accomplishment as per the company's objectives.

Do not exaggerate your work style to please the interviewer. Keep it short and concise, focusing on pointed answers to the qualities you possess. 

Share your experiences by providing real examples of your work style. Mention how your work style has benefitted a team and company

Even if you do prefer working independently, the interview might be looking for your flexibility in collaborating with others. Hence, ensure you touch upon how you can tie in your independent work style with team collaboration.

On the other hand, some companies may prefer employees who are independent workers. In such situations, you need to define your strengths as someone with an independent work style or someone who can manage to adapt to an independent work style.

A common question asked by an interviewer as part of "What is your work style" is also on your methods of communication. Remote jobs prefer interactions through virtual meetings, web conferences, emails, audio, and video calls etc. In contrast, traditional office spaces may prefer meetings in person. It is advisable to be familiar with the different modes of communication and share your comfort in adapting to them.
Don'ts 
Do not be rigid and strict on a definitive work style. It is better to strike a balance between your working style and the company's way of working. If you are looking for a job in the company, it is good to create synergy.

Do not just mention your characteristic traits while defining your work style. Share your previous experiences and the positivity behind them.

Do not hide your likes and dislikes about specific work styles. It is better, to be honest and transparent.
Work Style Assessment
It is recommended to assess your work style before applying for a job. Many websites provide online tests for work style assessment. They present a set of questions for you to answer. The questions are mostly psychology related. Once you answer all the queries, they perform an in-depth dive analysis of your traits. You can judge yourself and analyze your work style. 
These assessments help to understand the positive and negative effects of your work style. While they answer the vital question of "What is your work style", they provide you with an asset to analyze your strengths and weaknesses. These are vital for facing interviews, and to excel at your workplace, they also improvise on your low points.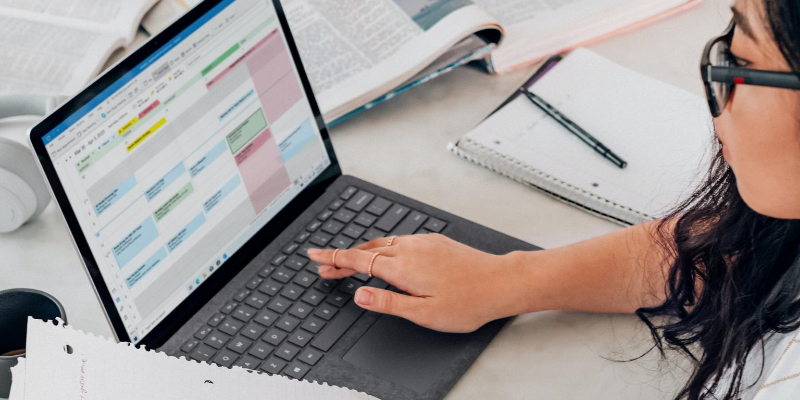 Guide to conducting & attending Remote Interviews
Work Styles define your professional aura. It is important to ask yourself "What is your work style", assess yourself and be positive on your thoughts. Seek a job that matches your work style; else you may end up feeling stressed or anxious. You may find it tough to cope up with the management and the leadership of the company. Dissatisfaction is an excellent barrier to your future growth and career aspirations.
By now, you must have acquired a fair knowledge of what is meant by work style and what are – examples of work styles. You are now equipped with strategies on how to approach interview questions focused on work styles. Follow the do's and don'ts to avoid being rejected in interviews. One thing to remember is that there is no good or bad work style. The only exception is being hostile and non-cooperative. A person who respects their peers and the company, and is honest about their work style, can strive to maintain a healthy work environment seamlessly working with different work styles towards success.