The impact of performance appraisal is only to the extent of how effective is the process behind it. Know how to set up the best performance management process. Read on!
Performance management process
Performance management process is a communication-based collaborative process in which both managers and employees work towards creating a plan to determine year-end goals and objectives. The employee performance management process is a continuous process of planning, training, and reviewing the employee's performance over a specific period of time.
Also Read: Deep work summary | An ultimate read for best results
What is an appraisal process?
An employee performance appraisal process definition states that it is a periodic and systematic review of an employee's work and overall contribution towards the organization. Appraisal processes are useful in assessing an employee's skills, performance, achievements, and growth. It is usually conducted by managers where they review their team members and direct reports.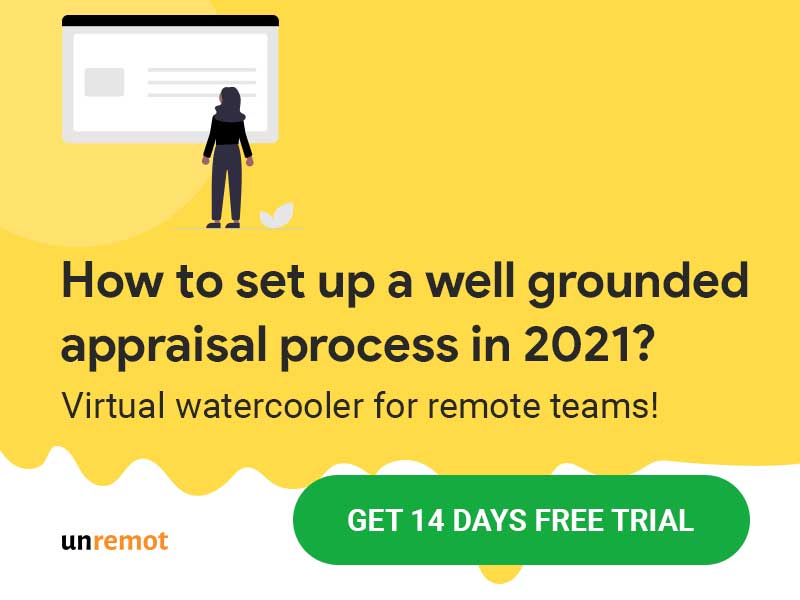 The employee appraisal process helps managers in taking decisions regarding promotion, pay raise, bonus, termination, rewards, etc. Appraisals are an important part of the performance management process to reward high-performing employees and identify issues faced by employees who aren't meeting the work standards.
Also Read: Depth of knowledge | A priceless list of tips to succeed
Objectives of performance appraisal process 
Objectives of the performance appraisal process are,
Goal setting is integral to the performance management process.

Setting employee's goals and objectives for the year is an essential part of the

performance appraisal process

done collectively by both managers and employees.

Performance appraisal plan consists of frequent feedback resulting in increased job performance. Performance appraisal process involves providing constant feedback to employees based on their work results.

The employee performance appraisal process helps in counseling poor performing employees. The performance

 appraisal process helps in identifying low performing employees and providing them actionable feedback to help them grow.

Appraisal process steps determine training and development needs.

Performance appraisal process determines the strengths and weaknesses of employees. Managers can use this information to plan training and workshops needed.

An appraisal plan helps managers in awarding suitable recognition.

Performance appraisal is the process that helps managers in making the right decision regarding compensation, rewards, and promotions.
Also Read: Remote work habits | A comprehensive guide
Benefits of formal performance review process
Benefits of formal performance review process are,
The employee performance review process helps in identifying business areas that can be improved.

Effective performance review process is useful in increasing business productivity by identifying areas that can be improved further.

The employee evaluation process boosts team morale.

Performance review process done systematically and periodically helps in motivating the employees. Managers can intervene in time and lead their employees towards growth and productivity.

The performance review process spots low-performing employees.

Performance management process steps involve identifying employees who are not meeting the work standards.

The appraisal process improves productivity and profitability.

One of the most important benefits of conducting appraisal processes is to enhance productivity which in turn leads to higher profits.

The performance review process identifies training needs.

Performance review processes are useful in identifying if there are any specific training needs for an individual employee or the entire team.
Also Read: How to prioritize task | Everything you must know
6 steps in performance management process
The performance management process is an ongoing process of developmental performance discussions and feedback. While building a performance management process, a concept such as a performance management cycle is used around which the entire process is built.
To understand in detail, it is required to go through the different steps involved in creating an effective performance management process. It has evolved in a more continuous process rather than the 12-month traditional cycle.
1. Planning appraisal processes
The planning process in the performance management process indicates how to do performance appraisal. Managers and Employees should mutually discuss the goals and objectives which are established as performance standards for the duration of the appraisal process.
The goals set should allow employees to develop new skills and effectively use the existing ones. Planning process involves different steps such as,
Organizational Goal setting

Employee Goal Setiing

Create Development Plan

Review Job description
2. Performance appraisal consists of setting clear objectives
Setting clear objectives is a crucial step in the performance management process. It helps employees to know what is expected of them. Managers and employees should not only discuss the goal but also work on a detailed action plan for an employee to reach them. Managers must keep track of the employee's performance and check if they are heading in the right direction. Early intervention helps in avoiding mistakes.
3. Appraisals process include monitoring progress
Monitoring is the step wherein employees are actively involved in their day-to-day tasks. During this phase of the performance management cycle, employees may also undergo training and learn a new skill as part of their development goals. Manager's responsibility is to ensure proper support and resources are available in time. They are also required to do regular check-ins with the employees, to monitor their work progress.
4. Performance evaluation process reviews performance
Performance review is usually done once or twice a year. Monitoring is done usually on a monthly basis that consists of short check-ins. The review process is a comparatively longer discussion that focuses on the overall performance of the employee. The review process consists of assessment and feedback. Based on the feedback, managers usually suggest further steps to improve the growth.They also identify the reasons behind slow progress if there are any.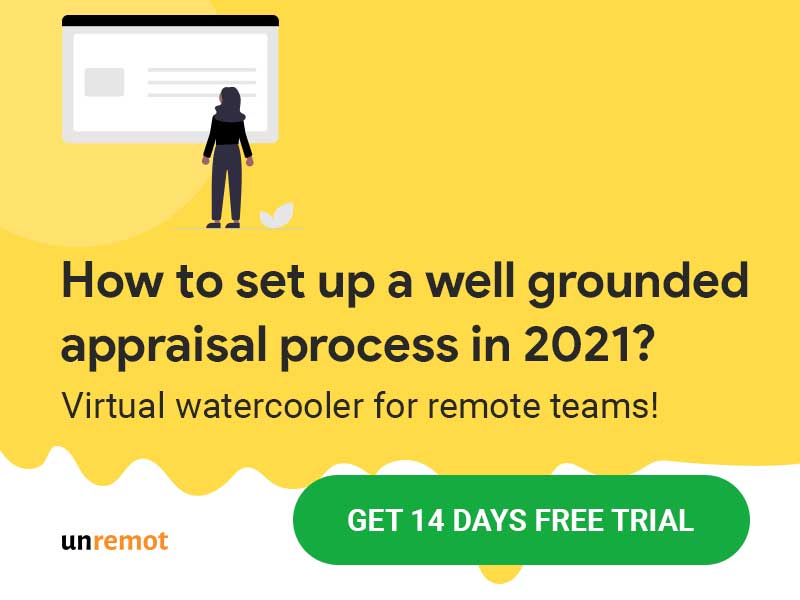 5. Performance appraisal consists of improving productivity
The fifth step in the performance management process focuses on improving employee productivity which collectively results in higher company productivity. This requires setting an actionable plan based on the individual feedback provided by the manager. The managers should figure out what measures to take in order to enhance growth and productivity. Training and workshops are the ways to help employees develop new skills and broaden their knowledge base.
6. Performance measurement through employee appraisal process
The final step of the performance management process is rewarding employees based on their work performance. Good work should be recognized. The performance of the employees must directly be tied up with the rewards. This helps in motivating employees to do better work. The different ways in which an employee can be rewarded are,
Pay raise

Bonus

Public Recognition such as awards, privileges, etc.

Promotions

Opportunity to work in special projects
Also Read: Office management | A complete guide
Top 5 things to note while creating appraisal process steps 
Creating steps in performance appraisal can be tricky. Preparing effective performance steps is essential to increase work productivity of the employees in a company. We are listing below the top 5 things to note while creating performance appraisal process steps,
1. The best type of performance appraisal involves comparing performance to standards 
How to assess performance? The best way of assessing performance is by comparing an employee's actual performance with the set standards at the beginning of the appraisal process. The job standards are mutually agreed upon between manager and the employee at the start of the appraisal cycle. An employee is expected to meet these basic job standards to get a positive review from the manager.
2. Managers should be trained on how to evaluate an employee
Creating an effective performance management system is futile if the managers are not trained properly. Make sure everyone who is going to review employees has been properly trained to evaluate employees in a fair and responsible manner. Training ensures that everyone who is involved in the appraisal cycle is aware of the process and agrees to comply with the rules set by the company. 
3. Both managers and employees must understand the appraisal flow
Make sure that both the managers and employees are aware of how the appraisal flow works. Managers must know how to evaluate employee performance appraisal without any prejudices.  Employees must be made aware of on what basis they will be evaluated. The entire appraisal process should be completely transparent with no hidden steps by the management. Workshops to explain appraisal processes must be held by the human resources department. 
4. The first step in the performance appraisal process is to set performance appraisal standards for the employees
What is the first step of any performance appraisal? The first step in the performance measurement process is setting performance appraisal standards. The goals and objectives of an employee are set collaboratively by the manager and employee. These standards may vary from employee to employee based on their job role. The manager tracks employee's progress throughout the evaluation period. 
5. The last step in performance appraisal is to initiate corrective action
The last step in the performance appraisal process is to provide actionable feedback. The appraisal process helps managers in identifying employees with low work standards. Managers should not only have a conversation with poor performing employees and try to identify the issues but also create an action plan to help them grow. Any management issues hindering performance must be handled on priority by the managers.
Also Read: Cybersecutity during work from home | Critical items that you must know!
How to use unremot for performance management process? 
Managers who are working with remote teams can use unremot virtual watercooler feature to conduct a performance management process. Let us discuss further how to assess employee performance through Unremot virtual watercooler. unremot allows users to create separate platforms dedicated to specific functions.
One such platform can be created to schedule meetings for performance management. Monthly, half-yearly, and yearly performance reviews must be scheduled to monitor and review work performance based on the set standards. Managers can remain in sync with employee's progress through regular discussions via unremot virtual watercooler.