If you're setting up your streaming equipment for the first time, it's important to get everything right. Here is an article exclusively for you. Read on!
Fortunately, getting it right doesn't have to cost an arm and a leg. It never hurts to have high-quality equipment, but that isn't the only way to make sure your streams look great. People start streaming for all kinds of reasons. Some of them want to share their epic gaming experiences with their friends or fans.
Others want to webcam chat on a free video chat site like Camsurf. Unfortunately, a lot of people think that streaming just isn't for them because the necessary equipment is so expensive. The good news is, you can get decent-quality streaming gear with almost any budget. 
In addition to equipment, you should make sure to get a few environmental factors right, like the lighting and background. Plus, you can even use common household items to improve the way you look and sound on-screen. Curious to find out more? Here are a few tips that will help you get the stream quality you always wanted – without breaking the bank.
Also Read: Home office set up | Everything you must know
1. Webcam Quality
This is where you could potentially spend the most money; it's also where you could save the most money! You don't have to spend hundreds on a fancy webcam by any means. Instead, you could probably find one that does the job for the price of a chill date night. There isn't any way you can dispense with a webcam, but at least there are plenty of budget options.
Many computers come with their own webcams, but that won't really cut it if you want to have good-quality streams. This is why a webcam is a must – but don't worry! You should be able to find a pretty decent webcam at most price points. Now let's get into the specifics.
What you need
Your webcam should be able to record at least 30 fps (frames per second).

Make sure the webcam has some kind of universal clip or stand. This will allow you to set it up at eye level, which is the best angle for streaming.

You don't need a 4k webcam for great stream quality; shoot for at least 720p resolution for high-resolution streaming. 
What you want
Auto-focus is a good extra feature to have, but not strictly necessary for streaming. If you're sitting at your computer, you probably won't be moving around enough to mess with the webcam's focus.

More important than auto-focus is how the webcam can pick up an image when it's very dark or very bright. Not everyone can have an ideal lighting setup, so you want a webcam that'll work with what you've got.
Also Read: Distributed teams | A complete guide
2. Audio Quality
Having good audio quality isn't as important as having a decent webcam, but it's still something to pay attention to. This is the part where you can start introducing the DIY hacks, since sound quality also depends on your environment. 
If you have some wiggle room in your budget, you could even get a webcam with a built-in mic. However, this will probably only give you the bare minimum where audio quality is concerned. If you want that sharp sound that the professionals have, having a separate mic is the way to go.
Also Read: Voice echoing | A complete guide
What you need
Good audio quality isn't just about the mic; you also need a keyboard that won't accidentally steal the limelight. A loud keyboard can easily drown out your voice, so make sure the one you're using is quieter than average. 

A condenser mic is better for small spaces, like whatever place you use for streaming. Getting a condenser mic is the best option since you want your audience to hear your real-time responses accurately. 
What you want
The walls, floor, and ceiling will affect your audio quality, but you can change them if you need to. Not by remodeling, but by using blankets, towels, or rugs to "soften" the surfaces and reduce reverberations.

If you feel like your audio is too harsh, it might not be the mic's fault. Some strategically placed materials (off-camera, of course) could make all the difference.
Also Read: Video conferencing etiquette | A how-to guide for everyone
3. Lighting Quality
You can spend hundreds (or even thousands) of dollars on your lighting setup – or you could spend nothing at all. Why? Because light is light, and you probably have plenty of light sources in your own house. Sunlight looks the most natural, but you can't depend on it to give you the right angle every time. That's why it's best to have your own lighting setup, so you can stream any time you want. 
What you need
Whether you're using a light fixture, a lamp, or the sun, the light itself needs to be diffuse. A direct beam will wash you out and make everything else in the frame look too dark. 
The color of the light is important too. Even the most high-end webcams have a hard time with fluorescent light bulbs, so you definitely want to avoid them. Use incandescent or halogen bulbs for more neutral tones. 
What you want
It's easy to get flattering lighting with lamps. Point one or two at the wall in front of you, and the light will bounce back onto your face. 

Avoid being backlit, as this makes it hard for your audience to see anything besides the light source behind you. 

A darker setup is preferred by gamers. If this is what you want, simply use smaller lamps and don't turn on the light fixtures you'd usually use.
Also Read: Virtual ice breakers | Everything you must know
The Takeaway
You don't need to have the budget of a pro streamer in order to look like one on-camera. There are plenty of affordable webcams and microphones available online that will give the quality you want. You can even take advantage of sales or coupons if you have your heart set on a more expensive option. 
The point is, don't let price tags get in the way of your streaming. Who cares if you have old blankets hanging on the walls? Your shiny new streaming setup doesn't have to cost much in order to provide loads of fun!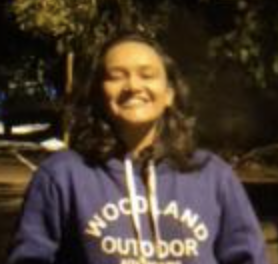 Avanti is a voracious reader of books in psychology and physics while being an experienced digital marketeer and ukelele artist. She writes on remote work, technology, space, quantum physics, and productivity.