Passionate about writing? Consider freelance writing. Here is a quick guide to set your career in freelance writing. Read on.
Freelance writing is often associated with freedom of expression and freedom out of a contract that inhibits one from doing certain things. For a lot of people, this is an exciting career. But choosing a freelance writer career requires strategic marketing for you to stand out in the industry.
Freelancing is also a full-time job where you are the boss, the employee, and the accountant. One great thing about being a freelance writer is that it will give you the opportunity to do work that interests you, sustains your creativity, and allows you to work at your own pace.
1. Discover what freelance writers truly do
What makes a freelance writer career exciting is it gives you the chance to create unique content across various industries and work on different projects. Having to do the same thing every day can feel boring and tiresome. But freelance writing jobs will keep you busy with new things to learn and new challenges to overcome. Freelance writing jobs include,
Blogging

Content marketing

Editing

Press releases

Social media posts

Video scripts

Website copy

Whitepapers
When you become a freelance writer, you will define your own career. This means that you will do the type of writing you enjoy, work with the kind of clients you enjoy working with, and build a unique career for yourself that you can proudly call your own.
Also Read: Remote work habits | A comprehensive guide
2. Get the right training and education
Another great thing about a freelance writer career is that you don't need to have a formal education. But if you have no writing experience, it's important to get some sort of education to help you create quality work for your clients.
Attending a university or college can cost a lot. You might not have the time for it either. A good alternative is to look for a writing course online. These are more affordable compared to formal diplomas or degrees, and you can work through them at home.
Also Read: How to prioritize task | Everything you must know
3. Create an online presence
After you choose a freelance writer career to achieve your goals, you will need to show professionalism. For this, you must create an online presence. To start with, you need to create your own blog or website. 
Having an online presence will help you show your work to the world. Consider this your portfolio where prospective clients can read your samples. With so much competition out there, making a brand for yourself is important.
Just make sure to feature your experience, samples, and your contact details. If you already have a personal blog where you upload articles and blog posts, that could be very helpful too.
Also Read: Office management | A complete guide
4. Seek professional help
Becoming a freelance writer won't happen overnight. Even if you are a good writer, you may still need writing help. This is especially important if you want to hone your skills and become an amazing freelance writer.
For this, you can seek out premium-quality scholarship essay writing service EduBirdie to hire for help and learn more to become a better writer. This is a reliable writing service and if your career launches as you have hoped, you might even become one of their writers.
5. Know what type of work you want to do
To be an effective freelance writer, you should identify the topics or subjects you want to focus on. These are the subjects you're comfortable with and proficient in. Knowing these will provide you with direction and set you apart from the many freelancers out there.
Writing is a very broad industry as it encompasses many intertwining categories. Some people even choose to hire a student freelancer to help them out as students offer more affordable services. 
To stand out, you have to find the right niche and make a name for yourself in it. Think about your favorite topics to test your current skills, then hone your writing talents further.
Also Read: Cybersecutity during work from home | Critical items that you must know!
6. Focus on building your portfolio
If you're just starting to embark on your freelance writing career, another important thing to do is to accept small projects first. This will help you build your portfolio.
Request your first clients to attribute articles in your name, then ask if you can get post your author biography and picture on the site. If you do amazing work, it would be very difficult for your clients to refuse.
Having your articles get indexed in search engines will lead to potential clients searching for your name after reviewing your best articles. If you have become a popular blogger within a popular niche and people already know you, even better.
In such a case, it's possible to charge a higher fee since people already know what you're worth. Just remember that in the writing industry, helpful tips and expert analyses written in an easy-to-read format will translate to blogging gold.
Also Read: How to measure productivity | A how-to guide for everyone
7. Keep your day job
If you have a day job but you want to become a freelance writer, you should keep that job. Do freelance writing as a part-time job before embarking on a full-time freelance career. 
The beginning is always the hardest and it could take time before you land your first client or start making real money as a thriving freelance writer. You shouldn't make impulsive decisions.
Hold on to your day job for now. When you have built a constant flow of writing clients and freelance gigs, then you can quit your job. Take the plunge to make your passion a full-time writing career.
Also Read: Time blocking | An ultimate read for best results
Conclusion
Writing jobs can be very inconsistent, especially at the beginning. This is why you need a day job to help you out financially while you're in the process of building your freelance writing career. When the clients and jobs come rolling in, you can focus on your writing and your freelance career even more.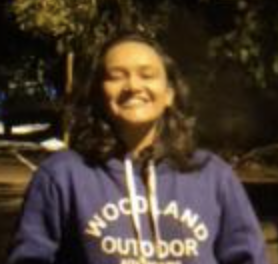 Avanti is a voracious reader of books in psychology and physics while being an experienced digital marketeer and ukelele artist. She writes on remote work, technology, space, quantum physics, and productivity.