What is a rotating shift? Here is a comprehensive guide for you, including examples and ready-to-use templates. Read on!
Rotating Shift
Rotating shift is when your work timings keep on changing based on a set schedule. In this article, we will learn more about the different types of rotating shifts and the templates required to create a rotating shift. Rotational shift work is often seen in the manufacturing sector.
Also Read: Remote Meetings | A comprehensive guide
What is a rotating shift?
Rotating shift definition means a scheduled shift that keeps on changing over time. Workers are supposed to take turns working 8 to 12 hours per shift. For example, employees work during the morning shift for a certain period, and later they are asked to work during the evening shift.
What is shift work?
The term shift work is used for any work schedule that falls outside the 7 am to 6 pm work hours. Shift coverage might be either early morning, evening, or night. The shift roster can be both flexible or rotational based on the type of industry.
What is a 2-2-3 schedule?
The 2-2-3 work schedule calendar consists of a slow rotation cycle of 28 days where each employee does a 12-hour work shift every day. The 2-2-3 work schedule usually involves 4 teams that work for 2 days, get 2-days rest followed by 3 days of work.
What is a rotating schedule?
A rotation work schedule is a scheduling practice used by some employers to cover all the different shifts. Employees go through a cycle of working the day shift, night shift, and any other shift. Rotating shift is often used in the manufacturing and labor sectors.
What are swing shifts? 
A swing shift schedule is when an employee works at different intervals throughout the day and night. Swing shift schedules are often implemented in organizations that require continuous operations throughout the day and night.
Each swing shift schedule will vary, hence one cannot answer what hours are the swing shift straightaway. Swing shift job description specifies that employees must be flexible with the work timings and plan their days in advance.
Also Read: Instructional coach | Everything about starting an exciting career
Why are rotating shifts a necessity?
Rotating shifts allows each employee to get benefitted from the rotate system. Each one of them takes a turn into a less desirable role while also getting the perks of better shifts in the preferred time slots. Weekly rotations also help keep things fresh.
1. Rotational work schedule allows talent and expertise distribution
The biggest benefit of the rotational work schedule is the ability to spread talent and expertise across multiple shifts and roles. Rotating a worker across multiple shifts will ensure that everyone has access to their expertise over the course of the project.
2. Rotate shifts lead to enhanced training and development
In some organizations, employees are put in rotational shifts to ensure adequate training time. The employees also benefit from interacting with different supervisors who cover varying shifts throughout the day.  Rotating shifts enable employees to take up more expansive roles in the company.
3. Rotating shift work increases employee cohesiveness
Adopting rotational shifts also helps companies in improving employee cohesiveness and teamwork. Rotating shifts allows each employee to take turns in the less desirable role, while also benefitting from the preferred time slots. Another plus is that employees get to interact with more workers while working in shifts.
Also Read: Employee Gift | The ultimate guide
Type of shift work schedules 
Let us look at the four different types of rotating shift work schedules,
1. Frequent rotation schedule
In the frequent rotation schedule, the team's working hours change from week to week. In this kind of rotating shift, a person can go from working days to working nights within a duration of seven days.
2. Slow rotation schedule
In a slow rotation shift schedule as the name suggests the change in working hours is not that often. A person can continue working the same shift for months. There is less disruption to an employee's sleep.
3. Weekend rotation schedule
In the weekend rotation schedule, employees trade weekends, so that each employee gets their turn to spend time with their family.
4. Partial rotation schedule
In the partial rotation schedule, part of the team has normal working hours whereas the other part works in shifts.
Also Read: Employee Resource Groups | Critical items that you must know!
Examples of rotating shifts at workplaces
There are different types of rotating shift schedules that can be implemented in the workplace based on the company's requirements. Each method has its own pros and cons. We have listed down the different shift schedule and their respective examples or variants that exist,
1. 24/7 shift schedule examples
Let us look at the top three examples of shift schedules for having 24/7 coverage at the workplace,
8-hour rotating shift schedules

12-hour rotating shift schedules

8 & 12-hour rotating shift schedules (8-hour shifts on weekdays, 12-hour shifts on weekends)

8-hour & 12-hour fixed shift schedules
2. 12-hour rotating shift schedule examples
12-hours shifts are found to be pretty common in 24-hours work industries. Here are the top 3 examples that companies can implement,
[2 on 3 off] [2 on 2 off] [3 on 2 off]

[4 on 3 off] [3 on 4 off] and [3 on 3 off] [4 on 4 off]

[4 on 4 off]
3. 10-hour shift schedule examples 24-hour coverage
Listed below are the three types of 10-hour shift schedules to provide round-the-clock coverage. You can pick one based on the requirement.
[4 on 3 off]

[5 on 3 off] x3 [5 on 4 off] [4 on 4 off] x2

[4 on 4 off]
4. 8-hour shift schedule examples 24-hour coverage
Here are few options to create an 8-hour shift schedule for your team to have 24-hour coverage,
[5 on 2 off] [5 on 3 off]

[5 on 2 off]

[4 on 2 off]

[6 on 3 off] [5 on 3 off] [6 on 2 off x4]
5. 2-2-3 schedule
The 2-2-3 or Panama schedule is a slow rotation cycle of 28 days where each employee is put in a 12-hour shift every day. This work schedule provides employees with higher satisfaction as it is employee-friendly.
Panama Plus shift schedule

Pitman shift schedule (2-3-2 pattern)

DDNNOO schedule

Dupont schedule
Also Read: Powerpoint Tips and Tricks | A how-to guide for everyone
How to create a rotating shift schedule?
As a manager, it is your duty to consider the advantages and disadvantages of rotating shift work while creating the right work schedule for your team. We have listed down the three important steps that must be kept in mind while designing the schedule,
1. Be flexible while implementing rotating work shifts
Do not forget to practice flexibility while implementing a rotating shift work schedule in your workplace. Allow employees to swap shifts in case of emergency and consider their personal preferences as well. Employee support is extremely essential while implementing rotating shift policies at work.
2. Clear and consistent communication regarding shiftwork schedules
Transparency in communication is the first step towards designing rotation work. Give plenty of advance notice to the employees regarding shift rosters so that they are prepared beforehand. While turning schedules or introducing new ones, ensure that everyone is aware of the changes. 
3. Pay attention to work environment during rotation shifts
There are several cons of rotating shifts hence it is important to pay attention to the work environment in which employees are working. Measures such as proper lighting and ventilation, access to rest areas, a healthy cafeteria, clean washrooms, etc can mitigate the negative health effects.
Also Read: Secret Santa Gifts | An ultimate read for best results
Best suited industries for rotational shiftwork
Most shift work occurs in manufacturing and service industries but shift work schedules can be implemented as part of any job. We will discuss in detail the different kinds of industries that implement rotating shifts and how they benefit from them,
1. Shift works in the manufacturing industry
The manufacturing industry often handles equipment that cannot be started or stopped within the duration of a single shift. Hence, the need for employees working in multiple shifts arises to ensure a 24 hours coverage. Common job roles include factory workers, production managers, etc.
2. Shift workers in the service industry
Employees working in the service industry are often put on a rotating shift wherein the services are provided 24 hours a day. For example, healthcare services, where shift work is deemed necessary as they have to care for patients by staying overnight or for extended periods.
3. Rotating work schedule in transportation
The transportation industry covers everyone from airlines to bus/truck drivers. Depending on the type of work a person might be expected to work in shifts. For example, Flight attendants and pilots usually work in shifts as the flights are scheduled throughout the day. 
Also Read: Best Screen Sharing Software | A priceless list of tips to succeed
3 case studies of rotating shift companies
Several industries implement rotating shift schedules to ensure 24-hour coverage. Below are three case studies that we have picked up to see how rotating work is carried out in different companies. Check out the three examples to understand the implementation, 
1. Dupont shift schedule in pipeline control room
The Dupont shift schedule is the most common rotational shift system implemented in the pipeline control room. There are multiple teams each doing a consecutive 12-hour shift to give 24/7 coverage. For pipeline workers, it is important to remain vigilant during the entire 12-hour shift.
2. Rotational work schedule in Pascagoula Chevron Refinery
To protect Chevron's largest U.S refinery, Mississippi Security Police deploys 140 guards on a 24/7 rotating shift work schedule that consisted of eight or twelve-hour shifts. Employees working longer days are provided three consecutive days off in addition to the normal two on alternate weeks.
3. Rotating work schedules at Libby-Owens-Ford
Libby-Owens-Ford, a large automotive and glass manufacturer company, has a rotating shift schedule of 12-hours each shift. Each person would work 14 shifts a month – two or three days day shift from 7:00 a.m. to 7:00 p.m., two days off, then two or three days night shift from 7:00 p.m. to 7:00 a.m.
Also Read: Best Note Taking Apps | A comprehensive guide
Rotating shift schedule template samples
Let us look at the sample templates of each kind of shift schedule to get a better understanding. The rotating schedule templates are designed considering 8-hour, 12-hour, and 24-hour shifts. The shifting work schedule is created in a way to give employees sufficient off days.
1. The 12-hour shift schedule
In this rotation schedule template, the employee is working 48 hours a week in four 12-hrs shifts covering 7 days a week.
| | | | | | | | |
| --- | --- | --- | --- | --- | --- | --- | --- |
| Week | Sun | Mon | Tue | Wed | Thur | Fri | Sat |
| 1 | O | O  | D | D | D | D | O |
| 2 | O | O | O | D | D | D | D |
| 3 | O | O | O | O | D | D | D |
| 4 | D | O | O | O | O | D | D |
| 5 | D | D | O | O | O | O | D |
| 6 | D | D | D | O | O | O | O |
| 7 | D | D | D | D | O | O | O |
O – Off day, D – Shift duty
2. The 2-2-3 work schedule
The 2-2-3 rotating shift schedules have a total of 4 teams where each team works for 12 hours in order to give 24/7 coverage.
Week 1

Week 2

Team 1:

D

D

O

O

D

D

D

O

O

D

D

O

O

O

Team 2:

N

N

O

O

N

N

N

O

O

N

N

O

O

O

Team 3:

O

O

N

N

O

O

O

D

D

O

O

D

D

D

Team 4:

O

O

D

D

O

O

O

N

N

O

O

N

N

N
D – Day shift, N- Nightshift, O- off day
3. The 3 crew 24/7 schedule
The Kelly shift pattern uses 3 teams and 3 shifts to provide 24/7 coverage.
| | | | | | | | | | |
| --- | --- | --- | --- | --- | --- | --- | --- | --- | --- |
| Team | Day 1 | Day 2 | Day 3 | Day 4 | Day 5 | Day 6 | Day 7 | Day 8 | Day 9 |
| 1 | D | O | O | O | O | D | O | D | O |
| 2 | O | D | O | D | O | O | O | O | D |
| 3 | O | O | D | O | D | O | D | O | O |
O – Off day, D- Shift day
4. The 4 crew 24/7 shift schedule
Pitman fixed shift worker schedule uses 4 teams and two 12-hour shifts to provide 24/7 coverage.
| | | | | | | | | | | | | | | |
| --- | --- | --- | --- | --- | --- | --- | --- | --- | --- | --- | --- | --- | --- | --- |
| Day | 1 | 2 | 3 | 4 | 5 | 6 | 7 | 8 | 9 | 10 | 11 | 12 | 13 | 14 |
| Team 1 | D | D | | | D | D | D | | | D | D | | | |
| Team 2 | D | D | | | D | D | D | | | D | D | | | |
| Team 3 | | | D | D | | | | D | D | | | D | D | D |
| Team 4 | | | D | D | | | | D | D | | | D | D | D |
O – Off day, D- Shift day
5. The 4 on 4 off shift pattern calendar
In a 4 on 4 shifts work schedule, the employee works for 4 days and then gets off for 4 days. The pattern repeats for 8 weeks. Each day the shift is of 12-hour each. 
| | | | | | | | |
| --- | --- | --- | --- | --- | --- | --- | --- |
| | Sunday | Monday | Tuesday | Wednesday | Thursday | Friday | Saturday |
| Week 1 | D | D | D | D | O | O | O |
| Week 2 | O | D | D | D | D | O | O |
| Week 3 | O | O | D | D | D | D | O |
| Week 4 | O | O | O | D | D | D | D |
| Week 5 | O | O | O | O | D | D | D |
| Week 6 | D | O | O | O | O | D | D |
| Week 7 | D | D | O | O | O | O | D |
| Week 8 | D | D | D | O | O | O | O |
O- off day, D – Shift duty
Also Read: Employee Appreciation Gifts | Everything you must know
What are rotating weekends?
Rotating weekend work is a common practice in which Saturday and Sunday are working days. A rotating weekend schedule is a work shift where employees take turns on when to work on weekends, and when to take the weekends off. This ensures each employee gets free weekends.
What is a pitman schedule and how does it work? 
The pitman shift schedule is a common work pattern adopted by companies that need 24 hours coverage. This pattern consists of 4 teams and 2 12-hours shift durations. The pitman schedule occurs on a 2-week cycle, in which teams are required to work for 7 days and get a total of 7 days off work. 
The 4 teams are divided into two groups of 2 teams each. One of the team takes up the day shift, working for 2 days, taking 2 days off, work 3-day shifts, have 2 days off, again work 2 days, and finish off with 3 days off. The other group works in the same pattern but on the night shift.
Also Read: Corporate Christmas Gift | A complete guide
What does the first shift mean?
Let us see what does 1st shift mean? The first shift means when the employees are working during the day and get the evenings and nights off. Employees working first shifts typically work during normal business hours. Typically work between 7 am to 5 pm. 
What time does the second shift start?
What is considered second shift? The second shift or afternoon shift hours overlap with both morning and evening shifts. The employees get mornings and nights off. Common work hours include, 11.00 am – 8.00 pm and 3.00 pm –  11.00 pm.
What does variable shift mean?
Variable shifts definition states that there is no fixed work schedule for the week. Instead, the employer asks you to work different shifts and hours during the week, or your shift changes from one week to another. These types of work schedules are also known as rotating shifts.
When does the evening shift start?
The evening shift hours typically range from 4.00 pm till midnight or 5.00 pm to 1.00 am. Very few people prefer working in this shift due to the timings. Commonly, mission-critical jobs such as law enforcement, healthcare, and military implement evening shift.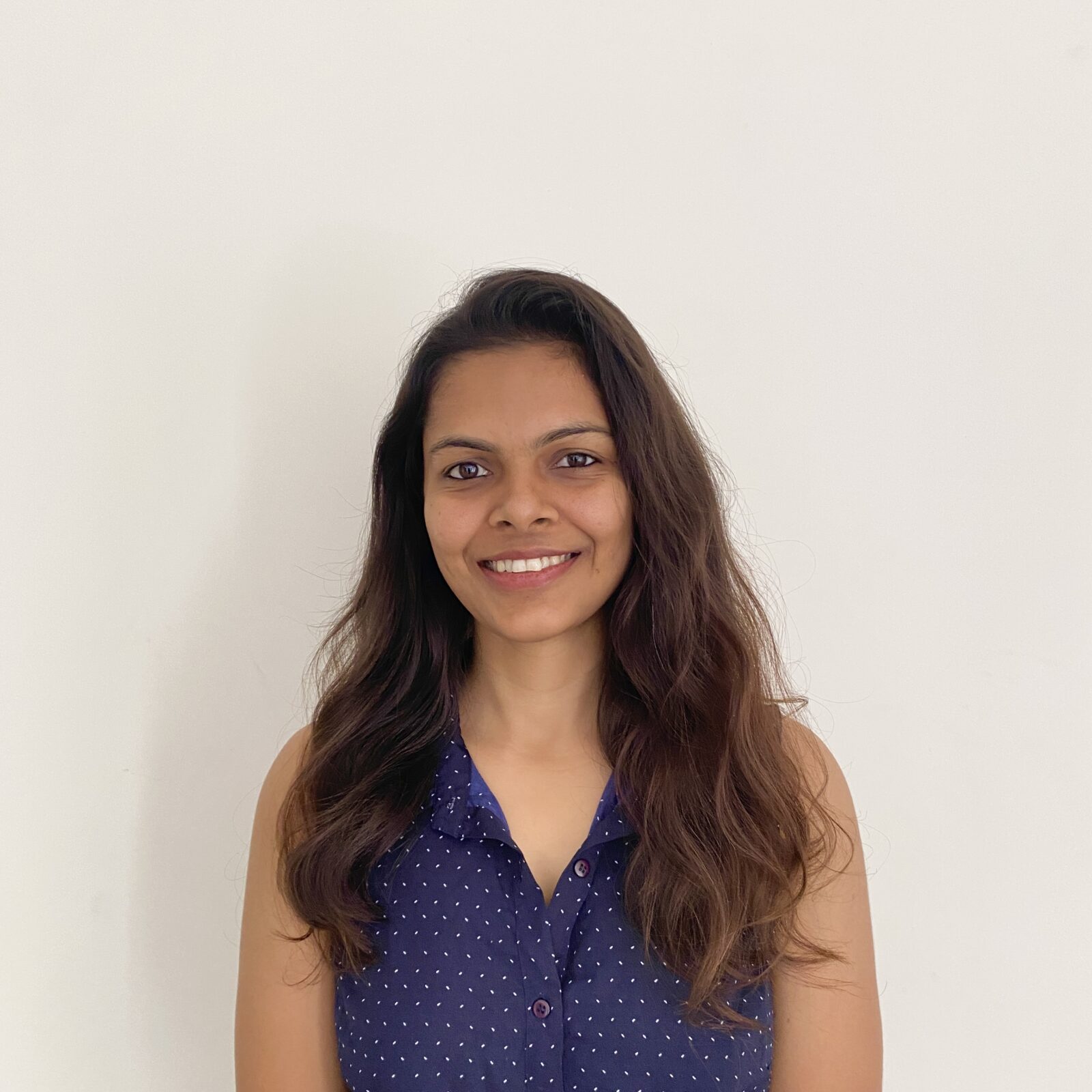 Megha is a content writer with sharp technical skills, owing to her past experience in networking and telecom domains. She focuses on various topics including productivity, remote work, people management, technology, market trends, and workspace collaboration.