Are you stuck with the high rate of job abandonment within your team? Do you want to find ways to handle it without damaging the harmony of the workplace. Read on!
Job Abandonment
Job abandonment occurs when an employee stopped showing up to work for consecutive days without informing their supervisor or requesting a leave of absence in advance. This prolonged absence is considered resignation and can be grounds for failure to show up for a work letter.
In this blog, we have elaborated on the definition of job abandonment, employment law in various states, and what usually results when an employee fails to come to work?
Also Read: Employment Background Check | A comprehensive guide
What is job abandonment?
Job abandonment occurs when an employee does not come to work for a specific number of days without telling their manager or indicating their return date. It is considered a voluntary resignation, even though the employee has not formally quit. Employers should cover their legal basis while applying the job abandonment policy.
Why does job abandonment occur?
Employees can decide walking off is the best course of action. Employees who lack communication skills, feeling no obligation or loyalty towards their organization often abandon their jobs. They sometimes work for a few shifts and choose not to come to work or not return after their paid leave is exhausted. It can occur for the following reasons,
They found better job opportunities and want to leave quickly.
They are embarrassed or do not want to discuss their reasons for leaving.
They have not understood the company policy regarding medical/personal leave.
In some cases (medical or family crises or natural disasters), the employee may not be unable to contact their employer. These cases need to be assessed individually before being termed as job abandonment.
Also Read: Leadership skills at workplace | Everything you must know
Job abandonment consequences
Employees sometimes abandon their jobs because they disappear, unable to work because of illness and injury, or refuse to attend work. For job abandonment to apply, the employee has shown a clear intention that they are unwilling to honor the terms of their employment contract.
We need to emphasize that resignation and job abandonment are different. Resignation is the end of the employee contract, but job abandonment is a serious breach of contract. The consequences can result in termination.
Employers have procedures laid down for employees not showing up for work without intimation. It includes trying to contact the employee before sending a termination letter. The employer will update the employee's file with the last date of working and termination date. The employer needs to send the final paycheck and insurance paperwork (if applicable).
Also Read: How to turn down a job offer | A complete guide
How do companies handle is job abandonment?
Job abandonment sadly is not uncommon, staff sometimes decide to abandon their jobs by not showing up to work and ghosting their supervisors. A clear job abandonment policy helps employers handle these situations and reduce liability if the employee contests your actions.
1. How many days of not showing up to work are considered job abandonment?
Your job abandonment policy needs to explicitly define the number of days when an employee not showing up will be called resignation by job abandonment. Some states offer guidelines, organizations can decide what constitutes it. They can choose how many successive leaves of absence will be allowed before the policy kicks in.
2. Provide specific circumstances of abandonment of work
To remove ambiguity, ensure the policy is easy to understand. For example, if someone takes paid vacation time but does not return to work for three days in a row after their vacation ends, they have abandoned their job. If an employee does not come to work for three continuous days without contacting their manager or supervisor, is considered voluntary abandonment.
3. Job abandonment policy
The policy should address short-term disability and Family Medical Leave Act. The Job abandonment policy should state if a staff member does not come to work for three successive days and does not file their short-term disability paperwork or leave of absence on the grounds of a family emergency, they would have abandoned their job.
4. Send notification for abandoning job
The policy should state that the employee will receive a registered letter for abandoning the job and not informing their supervisor, or provide a reasonable explanation for the absence. The letter should give a time frame that allows employees to give clarifications. Failing this, the employer can assume the employee resigned voluntarily. The industry standard is five days.
5. Consistently apply abandonment of employment policy
Employees must accept the company will enforce the policy about the abandonment of employment fairly and consistently. It needs to apply, even if a top performer fails to show up for work for three consecutive days.
Also Read: Employee Satisfaction Survey | Critical items that you must know!
Job abandonment letter format
The manager or supervisor writes the job abandonment letter. The letter is a document in response to an employee's excessive and unexplained absence from work. The job abandonment termination letter should give details of the employee's infractions and termination.  Here is a letter sample.
Dear [employer's name],
Our records show that you have not reported working at[company's name] since [date when absenteeism started] have not been in touch with your manager regarding the leave of absence. 
According to the company's policy, absence without communication for a period of more than [number of days] consecutive days is considered job abandonment. This is to inform you that your employment with [company's name] has been terminated effective [date], and we consider it to be a voluntary resignation. 
We request you to return any company property in your possession. If you are eligible for any benefits, you will be notified in a separate letter within 30 days.
If you have any questions, feel free to contact [contact name]
Sincerely,
[Supervisor]
Also Read: Employee engagement surveys | A how-to guide for everyone
Job abandonment law and recent trends in the US cities
There are no federal or state job abandonment laws defining it. There are state guidelines for employers. It is primarily a company's responsibility to lay out the consequences of not showing up for work. They need to decide the number of days of uninterrupted absence without intimation that staff takes before it is considered abandonment.
1. Job abandonment California
There are no guidelines or laws for job abandonment in California. Most companies are free to set their abandonment policies and inform their recruits while hiring them. Even though there is no set standard, three consecutive days without prior intimation are grounds for abandonment. Some companies may have more stringent standards.
2. Job abandonment Florida
In Florida, employees are considered "at-will", i.e. Florida firing law permits employers to fire their staff at any time. The employer is not required to give any cause or notice reasons for termination. The standard for abandonment in Florida companies is three days. The employer is required to pay the remaining wages.
3. Job abandonment NY
New York is an "employment at will" state. Employers can fire employees for any reason, other than those stipulated by contract or law. Job abandonment NY is when an employee is absent from work without prior permission, nor has the employee given indication when they will return. Employers are required to give written notices to their employees.
4. Job abandonment Texas
There are no specified laws regarding the length of leave before an employee is terminated in Texas. Unless otherwise stated in the contract, the standard period for abandonment is three or more consecutive days in a row.
5. Job abandonment NJ
Job abandonment NJ is an employee who has been absent for five or more consecutive days without a good cause or fails to notify their employer. Good cause standard can be high. The employee would not be entitled to unemployment benefits. These same conditions apply to employees who return to work after an approved leave.
Also Read: Employee Empowerment | An ultimate read for best results
Best practices in handling job abandonment
Employees sometimes miss several shifts without notifying their managers. Employers should be careful before dismissing an employee under abandonment. The employee can file a wrongful termination lawsuit against them. There must be a clearly defined policy to handle job abandonment. The best practices are,
1. A clear definition of when staff stop showing up to work
Companies should have clear a definition of job abandonment. It needs to define how many days when an employee stops showing up to work, will it be considered job abandonment.
The industrial standard is usually three consecutive days or missed shifts, but organizations can have their norms. They should clarify if job abandonment is voluntary resignation, meaning the employee may not receive unemployment benefits.
2. Investigation processes for abandonment of post
Employers need to demonstrate they took appropriate measures to investigate the abandonment of posts. They must find out why the employee missed work and determine if the employee is willing to communicate. A company representative tries to contact the individual, following the job abandonment procedures.
They can contact the employees through emails, phone calls, and texts and tabulating the number of attempts with responses. Typically companies try to get in touch for three consecutive days before sending a job abandonment termination letter in writing.
3. Compliance with termination process for no call no show quit
Once it has been established that no call no show quit was voluntary work separation or termination, companies need to follow established termination procedure. They need to pay all dues applicable and offer to transfer for health insurance if applicable.
4. Documenting terminated from a job
A written procedure where companies define job abandonment can be automatic grounds for termination. Companies should document every step of the process.
Managers and HR representatives need detailed documentation of each absence and the attempts made to contact the employee. Should the former employee want to take legal action for fired from their job, the detailed documentation will help bolster the company's case.
5. Consistent implementation of job abandonment law
Companies should be consistent when applying the job abandonment law. They should follow the procedures by the book. Anytime an employee does not show up for work for the specified period, they should start implementing the procedures. Applying the policy uniformly, will give the perception of fairness and discourage the staff from taking unexcused absenteeism.
Also Read: Employee Satisfaction | A priceless list of tips to succeed
How many days can you miss at Wal-Mart before they fire you?
Wal-Mart gives incentives to workers to go to work every day. But it does offer protection offered if you are unable to come to work because of some reason. Presently, hourly workers are allowed 9 days of leave a month. This may be reduced to 5 days soon.
Does job abandonment go on your record?
Most organizations have a policy requiring their employees to give advanced notice before they resign. Companies are within their right to share this information in a job reference. Provided they are acting within the law, following their HR policies, and are providing truthful information.
Does job abandonment affect you?
In most states in the US, employees are hired at-will basis. This means if you do not have a contract, you or your employer can terminate the contract at any time. If you do have a contract, the terms of termination are mentioned in the contract.
If you do leave your job, your employer cannot do anything other than giving a bad reference if contacted. However, your employer can file a civil suit if they feel your actions caused a loss of business or revenue.
What is voluntary abandonment?
Voluntary abandonment is when an employee does not show up at work for a specified number of days without notifying anyone in the company or indicating when they will be able to return. Voluntary abandonment is considered to be voluntary resignation, even though the staff member has not formally submitted their resignation.
What is considered job abandonment?
Job abandonment happens when an employee does not come to work and is quitting by not showing up. He or she does not inform their employer about their decision to quit. Employers usually have a job abandonment policy, stipulating how many days of no-show/no-call will be called job abandonment.
Can you get unemployment for job abandonment?
If you violate the attendance policy (with no excusable reason) of your company, you will not be entitled to employment benefits. Companies having a concrete job abandonment policy as part of their HR policy can benefit from this. There are exceptions like a medical emergency or if you quit because of the behavior of another employee or an unsafe job environment.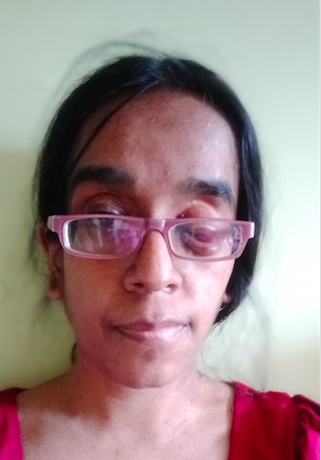 Shubha writes blogs, articles, off-page content, Google reviews, marketing email, press release, website content based on the keywords. She has written articles on tourism, horoscopes, medical conditions and procedures, SEO and digital marketing, graphic design, and technical articles. Shubha is a skilled researcher and can write plagiarism free articles with a high Grammarly score.