Blockchain technology is rapidly growing. Polkadot and Cardano are two most promising blockchain protocols in the market. In this blog, we examine the difference between Polkadot vs Cardano. Let's begin!
Polkadot vs Cardano
Blockchains are moving beyond cryptocurrency. Experts feel the distributive ledger technology will be transformative. Both Polkadot and Cardano are proof-of-stake blockchains. Both cryptocurrencies are the top-performing cryptocurrencies. Investors and crypto enthusiasts are very excited about the potential of the two currencies. 
What is Polkadot?
Polkadot is a protocol that connects blockchains – allowing information and values to be sent across previously incompatible networks like Bitcoin and Ethereum. Gavin Wood designed Polkadot to be fast and scalable and is the next-generation blockchain promoting a heterogeneous multi-chain framework. Polkadot crypto is called DOT. The Polkadot ecosystem is resolving the current limitation in blockchains, such as scalability and security.
Polkadot blockchain
Polkadot blockchain is the next-generation blockchain protocol that allows multiple blockchain ecosystems to communicate. It has become popular, and the Polkadot market cap is one of the top cryptocurrencies. Polkadot blockchain has the following features,
Enable different blockchains to connect.

Users can build a blockchain in their Substrate framework.

Host blockchain and handles their security and transactions. 

Bridges blockchain on Polkadot with other networks.
Also read: 10 Best web3 wallet | Price, Safety, Features
Best Polkadot wallets
Polkadot has become one of the top-performing cryptocurrencies. Many wallets accept DOT coins. You need to Polkadot wallet to send, receive, stake, and buy Polkadot tokens and coins. The best Polkadot wallets are,
imToken is an app made for Android and iPhones. 

TokenPocket is a software-based wallet app.

Cool Wallet Pro is a hardware wallet and uses encrypted Bluetooth technology to connect with your smartphone. 

Ledger Nano is one top hardware wallets accepting Polkadot cryptos. 

Atomic Wallet was one of the first wallets to support multicurrency.
How to write Polkadot smart contract?
Smart contract developers use the underlying features of Polkadot to develop smart contracts. Parchains support Polkadot smart contract, and the substrate supports smart contract through,
Frontline EVM palettes are tools enabling the substrate to run Ethereum contracts natively within the same API/RPC interface. 

The contract palette is in the frame library, and the substrate has a built-in contract palette. 
The deployment method may vary, but the logic will be the same. You need to send a transaction to create a contract and pay the required storage and initiation fees.
Also read: Top 10 best ethereum wallets | Detail Explanation
Where to stake Polkadot?
Where to stake Polkadot? Staking is a good way for crypto owners to earn some passive income. You need a minimum of 120 DOT to become a validator on Polkadot. You can join a staking pool for a smaller amount, and the amount varies depending on the platform. You can stake Polkadot in crypto exchanges or liquid staking platforms. Some of the best platforms to stake Polkadot are,
Kraken 

Binance

KuCoin

Lido

Bitfnex
Polkadot use case
Many experts believe Polkadot tokens will grow in the future. Polkadot blockchain is more versatile than Ethereum. Developers can use multiple platforms while developing Polkadot projects. You can use Polkadot to experiment on the blockchain.
Developers can use drop and drag templates to build blockchain networks quickly. They can create and deploy new Polkadot projects faster and at lower costs. Polkadot use cases use parachain or relay chains such as e-commerce applications and interaction with the government.
How does Polkadot work?
Let us learn how does Polkadot work? Polkadot can process so much information because the parachains do the heavy lifting for the main relay chain. The Polkadot network can process over 1,000 transactions in one second compared to 7 for Bitcoin and 30 for Ethereum. As Polkadot grows and more Parachains are added, Polkadot should get faster.
The relay chain helps to achieve consensus and transaction delivery. Parachain is an application within the Polkadot network, and each Parachain is an entire blockchain by itself.
Polkadot gas fees
Polkadot gas fees follow a weight-based fee model instead of to gas-metering model. Polkadot charges fees before the transaction and executes the transaction only after you pay the fees. Polkadot calculates gas fees on three parameters,
A weight fee-base weight and called weight

Length fee

A tip (optional)
Also read: Why are NFT Gas fees so high? | Deep dive into gas fees
What is Cardano?
Cardona is one of the leading cryptocurrencies in the world. Charles Hoskinson designed Cardano to be a flexible, sustainable, and scalable blockchain platform for running smart contracts. The cryptocurrency is called Cardano, and the individual units are called ADA. The decentralized system validates the transaction, verifies its integrity, and ensures the system is robust and error-free. Cardano uses proof-of-stake technology, where currency owners validate transactions in exchange for a reward.
Cardano blockchain
Cardano blockchain is an open-source and decentralized, and proof-of-stake named Ouroboros. Proof-of-stake (PoS) blockchains use less energy than proof-of-chain blockchains. Within the Cardano platform, Ada exists in the settlement layer and keeps track of transactions. The second layer is called the computation layer and enables smart contracts and applications to run on the platform. Cardano blockchain can implement Defi and dApps.
Top Cardano wallets
Cardano is a smart contract platform that runs on Cardano Ada. Charles Hoskinson launched the blockchain in 2015, and Cardano crypto has become one of the top-performing cryptocurrencies in the world. You need a Cardano wallet to store, send, receive, and stake Cardano crypto. Daedalus Yoroi and CCVault are some of the best software wallets for Cardano stalking, while Ledger Cardano Nano and Trezor Model T are some of the best hardware wallets.
What is the Cardano smart contract?
Cardano smart contracts are executable programs running on the Cardano blockchain. Ada Cardano smart contracts are digital agreements or guarantees between parties. The transactions are executed only when the contractual conditions are fulfilled. After the conditions are met, the contract is executed automatically. Cardano smart contract programmers use Plutus, Marlowe, or Glow to write a contract.
Plutus is a purpose-built smart contract development and execution platform. 

Marlowe is a Cardona domain-specific language, and developers use it for financial contracts. 

Gloaw is a domain-specific language used for writing dApps.
Also read: 9 Best Metaverse platforms everyone should know about
How to stake Cardano?
Some blockchains protocols allow participants to contribute to the network. Staking is a great way to earn passive income and support the stability of the network. If you want to know how to stake Cardano? It is quick and easy on most crypto exchanges. The procedure is as follows –
Create an account on a reputable crypto exchange platform.

Deposit Cardano crypto into your wallet on the exchange platform.

Navigate to the staking page on the exchange platform and select Cardano. Most platforms give an option of selecting staking duration, indicating how long the Ada tokens will be locked. This is similar to a fixed deposit at a bank, and if you withdraw ADA before the period, you will not receive staking rewards. 

Enter the amount of ADA tokens you want to stake and click on — Stake now.
Cardano use case
Cardano is a scalable blockchain with a rich set of features. The Cardano team's goal has always been to solve real-world problems. 
Cardano has given access to affordable banking services where financial access for citizens is not easy. Cardano has partnered with the Ethiopian Ministry of Education to prevent corruption and increase financial inclusion. 

Cardano NFT offers a more environmentally friendly ecosystem with lower fees and quicker transactions. 

Smart contracts paved the way for Cardano dApps. Today it has a major player in the decentralized application. Developers are working on different applications such as Defi Cardano, NFTs, games, MetaVerse, and governance.
How does Cardano work?
Cardano runs on the Ouroboros consensus protocol and was the first proof-of-stake blockchain. Ouroboros divides time into epoch-made-up slots. These slots are similar to working shifts. Currently one epoch last 5 days, and one slot last 1 second. Epochs work circularly, when one epoch ends, another one starts. Each slot has a leader chosen by lottery, the higher the stake better the chances of winning the lottery. Slot leaders look after –
Validating transactions

Creating transaction blocks

Adding and creating new blocks.
Ouroboros requires some ADA holders to be online to maintain good network connectivity.
Also read: 8 best list of smart contract platforms
Cardano gas fees
Cardano gas fees or transaction fees include processing and long-term storage costs. Cardano fees are collected and distributed to all the pools created during an epoch. You can calculate the minimal fees by the formula –
a + b = size ; where a and b are constant, and size is the transaction in bytes. 
a = 0.155381 ADA
b = 0.00043946 ADA/byte.
This translates to 0.17 ADA or 0.91 USD.
Price of Cardano
The price of Cardano is updated daily and is currently $0.56. Cardano's market cap is ranking 6, with a live market cap of $18,958,261,414. The current Cardano Euro price is 0.523 and Cardano USD price is 0.56 USD.
Polkadot vs Cardano
Both Polkadot and Cardano blockchain has seen rapidly in the last year.  Both cryptos are neck to neck in the market cap and are among the top ten cryptos. If we study the USP of Polkadot vs Cardano, Cardano has a double-layered architecture offering higher flexibility for smart contracts, while Polkadot connects individual blockchains into a single network. We will see a detailed Polkadot vs Cardino comparison in this section.
Polkadot technology vs Cardano technology
If we compare Polkadot technology vs Cardano technology,
| | |
| --- | --- |
| Polkadot Technology | Cardano Technology |
| Polkadot is a network protocol, you can transfer arbitrary data across the blockchain.  It has a multi-chain application environment. | Cardano is a proof-of-stake blockchain.  It uses the algorithm Ouroboros protocol to mine chains. In the POS system staking determines the node's capability to create blocks. |
Polkadot token vs Cardano Token
The difference between Polkadot Token vs. Cardono Token is as follows,
| | |
| --- | --- |
| Polkadot Token | Cardona Token |
| Polkadot token (DOT) has two main functions – governance token and used for stalking. | Cardona token ADA can be created and distributed on the blockchain and interact with smart contracts. Ada Token holder holds a stake in the network. |
|   Polkadot DOT token has an unlimited supply. | Cardona's ADA token has been capped at 45 billion.  |
Also read: Metamask vs. coinbase wallet | Best crypto wallet comparison
Polkadot Blockchain vs Cardano Blockchain
If we compare Polkadot Blockchain vs Cardano Blockchain
| | |
| --- | --- |
| Polkadot Blockchain | Cardano Blockchain |
| Polkadot is an open-source blockchain platform and cryptocurrency. It allows interconnectivity and interoperability between blockchains.  The Polkadot network includes a main blockchain called relay chain and a user-created parallel chain called parachain. | Cardano is a third-generation blockchain platform.  It is an open-source, decentralized, proof-of-stake blockchain and is a flexible, sustainable, and scalable blockchain..  |
Polkadot Price vs Cardano Price
The difference between Polkadot Price vs Cardono Price is as follows –
Cardano cryptocurrency has more equitable than the supply of Polkadot cryptocurrency.

Cardano ADA is cheaper than the price of Polkadot DOT. Beginners prefer ADA.

Cardano has a lower risk with penalties for investors and moderators. Polkadot is at a higher risk with its purchase.
Polkadot ecosystem vs Cardano ecosystem
If we compare the Polkadot vs Cardano ecosystem,                    
Polkadot works on the Parachain model and involves different blockchains working together. The Polkadot ecosystem has two components,
Parachain is a specific and customized Layer-1 developed with Substrate blockchain. It has its economy, token, governance, and legacy Layer-1s. 

Relay is the nucleus of Polkadot. It is the layer-0 chain housing validator and is responsible for securing, governing, and connecting the para chain.
Cardano ecosystem has a third-generation blockchain platform. It provides a secure, scalable, decentralized platform for enterprise-grade blockchain use cases. Key features of the Cardano ecosystem are,
Ouroboros is a verifiable and secure blockchain protocol.

Security is among the prominent feature. 

Open-source architecture is the core feature of the Cardano ecosystem. It has incentivized participation. 

Cardano Stock Exchange is a community-driven knowledge base of Cardano.
Also read: How to create erc20 token? | Step-by step guide
Polkadot layers vs. Cardano layers
The difference between Polkadot vs Cardono layers are as below,
Polkadot

Cardona

Polkadot has a single-layer blockchain. If chains like Ethereum. Solona and Polygon are layer 1platform. Polkadot is considered layer 0 that connects to layer 1.

 Cardona blockchain is built on two layers –

The settlement layer manages the movement of value(or currency) between sender and receiver.

The computation layer replicates the Bitcoin smart contract platform. 
FAQ on Polkadot Vs Cordano
Is Cardano a good investment in 2022?
The crypto market has been in a downtrend in 2022 because of the current political unstable climate. Cardano investors continue to be bullish. The company has announced it will implement three major upgrades this year. According to the business community, the Ada coin price will be consolidated and ranges between $0.3 support level and $1 support level. According to experts, Cardano prices will hit their maximum in August and trade at $1.51. The expected price growth is estimated to be 72% in 2021.
Will Cardano survive long term?
Experts feel Cardano has great potential of becoming profitable. Cardano has a strong technical foundation, and its strategy has helped Cardano Ada become one of the top cryptos in the world. For most investors Cardano's predictions are bullish. Most hoodlers (crypto social network) believe that Cardanio's future prices will overtake ATH.
Is Polkadot a good investment?
Yes, Polkadot is a good investment, and prices are expected to grow. In 2020, Polka crypto was the most profitable and trusted crypto. Polkadot prices fluctuated in 2021, but have been growing steadily since June 21. Experts predict the cost of 1 dot could reach $81.78.
Does Polkadot have a future?
According to Recent DOT crypto news, Polkadot is preparing for the parachain rollout stage. The cross-chain functionality that went live in May 2022 has set the tone for network expansion of native assets and tokens. Despite the recent downward price actions, investors remain bullish on DOT crypto pricing which has a long-term earning potential of 348.53%. Cardano prevision expects the token to be $7050 by 2023.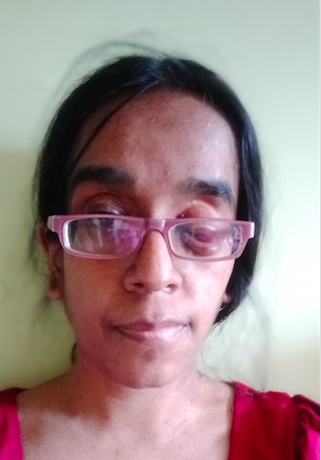 Shubha writes blogs, articles, off-page content, Google reviews, marketing email, press release, website content based on the keywords. She has written articles on tourism, horoscopes, medical conditions and procedures, SEO and digital marketing, graphic design, and technical articles. Shubha is a skilled researcher and can write plagiarism free articles with a high Grammarly score.