If you are getting started with crypto trading, the first thing you'll need is a crypto wallet. In this blog, we list the 10 best web3 wallet.
Best Web3 wallet
Web3 is a decentralized ecosystem based on blockchain. Investments from high-profile companies and crypto enthusiasts have fueled interest in web3. Web3 wallets are an integral part of the web3 ecosystem and store crypto assets. They have improved tremendously in the last few years and provide a better user experience. In this blog, we have listed the best web3 wallets.
What is a Web3 Wallet?
If you are thinking of trading in crypto you need a web3 wallet. If you are a beginner, you may be wondering, what is a Web3 Wallet? Web3 wallets are digital wallets that store digital assets. You can use them to access Dapps on various blockchains and store NFT tokens. Web3 wallets may be non-custodial, giving you complete control of all your assets. You are responsible for the safety of your wallet and must store your private keys carefully.
Also read: Metamask vs. coinbase wallet | Best crypto wallet comparison
What is Web3?
But, what is Web3? Web3 is an extension of cryptocurrency, using blockchain technology in new ways. Blockchains can store the number of tokens in a wallet, smart contracts, and code for decentralized apps (Dapps). Miners validate transactions for coins on the blockchains. All transactions are public and users' wallets are identified cryptographically generated addresses. Blockchains are write-only chains, you can add data and not delete data on the block.
Web3 and cryptocurrencies have no centralized control and do not require users to trust or know anything about the party who does business with them. Web3 is owned by builders and users, coordinated with tokens, and aims to fix the problem of centralized networks. Web3 examples are blockchain technology, cryptocurrency, and non-fungible tokens.
How to create a web3 wallet?
Before you can use web3 applications, you need to install a digital wallet that is web3 compatible. Before you learn how to create a web3 wallet? Select the best web3 wallet tools that will help you shortlist and select the right web3 wallet. Blockchains like Ethereum allow you to compare different wallets. We will show you how to create a MetaMask wallet, the installation procedure for most wallets is similar. 
Download and install MetaMask. You can choose between "Chrome"," iOS", and "Android" version. 
We focus on the Chrome version here – Click – Install MetaMask for Chrome, Add to Chrome and Add Extension. 

Create an ETH wallet with MetaMask. Click on Create a Wallet button. You will need to create and re-confirm your password, checkmark the Terms and Condition box to activate the Create button, and click it. Remember to store the secret recovery phrase carefully and confirm your secret recovery phrase.
Also read: Top 10 best ethereum wallets | Detail Explanation
Why Do You Need a Web3 Wallet?
Let us understand, why Do You Need a Web3 Wallet? We can use web3 wallets to move to use the next generation of the internet. Web3 wallets are software or hardware applications that allow you to access your account and various decentralized applications like web3 Dapps. You can use your wallet as a gateway to bankless financial services, collect NFTs, create an on-chain identity, and collaborate with communities.
Where to buy the web3 project?
Where to buy the web3 project? Some cryptocurrencies are more difficult to obtain.  
Check CoinMarketCap to see where you can buy cryptocurrencies from web3 providers. CoinMartketCap provides purchasing options or market pairs. You can search for specific currencies and find out where you can purchase web3. Under Pairs, you will see the secondary currency.

Pick a platform to make your purchase for your web3 project. Different platforms have different levels of reliability, security, and liquidity. Do your research before creating an account. 

Purchase cryptos on your chosen platform. You can purchase cryptos with fiat currency or with other cryptocurrencies.
Best web3 wallet
Web3 wallets are self-custodial wallets that facilitate access to the 3rd generation of the web. They provide a secure, accessible, and user-friendly interface and can handle multiple assets. Defi wallets have improved accessibility for Defi users. Web3 is still developing, and web3 wallets are the foundation for building an open-source system. The best web3 wallets available are as below.
1. Trust wallet web3
Trust wallet web3 is one of the best web3 wallets in the market. It is versatile across blockchains. You can download the trust wallet app to send and receive Bitcoins, Ethereum, and non-fungible tokens. The Trust Wallet supports over 1 million tokens and is a non-custodial hot wallet. Trust wallet Dapps browser helps you find businesses and vendors that accept cryptocurrency. You can access the Trust wallet browser through the Trust wallet app.
How does Trust wallet work?
How does Trust wallet work? Trust wallet acts like a bridge to connect to different blockchains through their nodes. Every blockchain has its public address, and cryptos are encrypted and stored in these addresses. Trust wallet does not hold or control any crypto but gives you access to them. The wallet helps you manage your addresses and allows you to send and receive crypto. You can use Trust wallet for trading and stalking.
Also read: 9 Best Metaverse platforms everyone should know about
What are Trust wallet fees?
There are no costs involved in downloading and setting up the Trust wallet. You have to pay the gas fees while sending cryptocurrencies and tokens to another wallet or smart contract. You need to pay Trust wallet fees while purchasing cryptocurrencies from third-party providers and additional fees on crypto purchases made through the app. It is waived if you hold Trust wallet tokens. The published fees range from 1% to 5%.
2. Argent wallet
Argent wallet is a mobile web3 wallet and functions as a dApp browser. Argent focuses more on Defi and Dapps applications and is a popular wallet for Defi and NFT. Argent Defi wallet is available on the Ethereum blockchain. It is a non-custodial wallet meaning users retain their private keys and remain in control of their assets. Argent wallet is an easy-to-use wallet. Presently there is no Argent wallet extension to your desktop to the wallet.
Is Argent wallet safe?
Is Argent wallet safe? Yes, the security features are above industry standards. The Argent layer-2 wallet has security features like multiple signatures, private keys, remote locking, and biometric security, but does not have any seed phrase. The Argent Guardian feature has improved security on the wallet. You can use Argent guard to approve a transaction with an untrusted address, your friends or your hard wallets can become guardians. 
What are Argent wallet fees? 
You do not have to pay the Argent wallet fee for most transactions. 
You do have to pay applicable Ethereum gas fees for transactions. You have to pay Argent wallet fees for flat exchanges or crypto-crypto exchanges (0.5%). You need to pay Dapp fees if you plan to connect your wallet to other apps. Fees can vary as per application.
Also read: 8 best list of smart contract platforms
3. Coinbase wallet
Coinbase wallet is one of the best web3 wallets. A Coinbase wallet is a non-custodial wallet that permits you to store 44,000 digital assets, interact with decentralized applications, and manage NFTs. Coinbase wallets operate on several blockchain networks. You can buy, sell, and trade cryptocurrencies on the digital wallet or swap Ethereum and Polygon-based directly from the app's decentralized exchange feature. Users can earn interest on their crypto assets.
Is Coinbase wallet safe?
Is Coinbase wallet safe? Yes, Coinbase wallet puts a strong emphasis on security. The wallet is a non-custodial wallet and only users control the private keys. The wallet uses a pin (Coinbase app) or password (browser extension) to access the account. Mobile app users can set biometric verification on the app. Coinbase is protected by Secure Enclave technology. 
What are Coinbase wallet fees?
Coinbase does not charge Coinbase wallet fees. Coinbase wallet apps are available as a free download. Users have to pay blockchain transaction fees when they send funds or interact with a smart contract. Users may get charged a variable fee when they trade on the Coinbase platform wallet. Variable fees depend on payment method, user location, trade order mode, and whether standard or instant. 
4. Ledger wallet
A ledger wallet is a hardware wallet is a physical device that stores both private and public keys. A Ledger hardware wallet is used to store multicurrency wallets offline and can send and receive cryptos. It is user-friendly and is a good option for beginners. Ledger wallets have two hardware wallets – Ledger Nano S and Ledger Nano X wallet. Ledger wallets are more secure and difficult to hack than software wallets. The ledger wallet app is available on iOS and Android platforms.
Is Ledger wallet safe?
Is Ledger wallet safe? Yes, Ledger wallets are safe. The hardware wallet has a high-security standard that uses Secure Element chips and a proprietary operating system OS called Blockchain Open Ledger System. The French National Agency for Security of Information System audits Ledger devices periodically. Users need to push physical buttons simultaneously to confirm purchases. The wallet uses a pin-code and a 24-word recovery phrase.
What are Ledger wallet fees?
You do not pay Ledger wallet fees but pay network fees for transactions and can choose network fees for every transaction. The transaction fee affects the processing speed of the transaction. Ledger Live dynamically estimates three level of fees and allow custom fees option to advanced users. For Ethereum and Ethereum-based cryptocurrencies, the gas fees are based on gas price and gas limit.
Also read: Why are NFT Gas fees so high? | Deep dive into gas fees
5. MyEtherWallet
MyEtherWallet is an Etherium wallet, used to store, send, and receive ETH, ERC-20 tokens, and NFTs. Users can experience the Ethereum ecosystem using MyEtherWallet client-side interface. MEW users can use the built-in swap function to swap tokens across the blockchain. MyEtherWallets is an open-source, user-friendly wallet that allows users to interact with the Ethereum blockchain and generate their online wallets.
Myether wallet features
Key My ether wallets are –
MyEtherWallet is available on the web, myetherwallet Android, and MEW wallet ios forms. You can download the browser extension.

MyEtherWallet allows users to create individual wallets.

The wallet supports Ethereum and Bitcoins and supports over 300 cryptocurrencies.          

You can buy, sell, swap, and exchange assets.

The wallet server does not store funds or confidential data.
What are MyetherWallet fees?
myetherwallet is free to download and does not charge wallet fees. Users need to pay gas fees or transaction fees. They can customize the fees and decide how much they want to pay. The minimum gas fee required for a MyEtherWallet transaction is 0.000441 Ether.
6. Authereum
Authereum wallets are Ethereum-powered smart contract wallets. You can use the wallet to connect to Ethereum applications on your computer or mobile app. Authereum is a Dapp solution provider making Dapps more accessible. You can use your favorite Dapps without downloading them. It is one of the best web3 wallets allowing users easy and quick trading of crypto coins.
How does Authereum work?
How does Authereum work? Authereum wallet is a 100% non-custodial wallet. 
Visit the Authereum website.

Click on Sign-up 

Enter your desired username and click Continue.

Enter your email address and password, and agree to the terms and conditions. Complete all fields and click Sign-up.

Validate your email address using the link sent to the email-id.

Set up a recovery phrase or account.
Is Authereum safe?
Is Authereum safe? Yes, Authereum is safe. It is a 100% non-custodial wallet, only wallet users can control the funds. Your funds are safe, even if the serves are compromised. Blockchain security experts developed Authereum, which adds to the credibility of the wallet. The wallet has a multi-factor authentication with Google Authenticator action coupled with other hardware keys to add an extra layer of security. Users need to give correct answers to security questions to recover their wallets.
Also read: How to create erc20 token? | Step-by step guide
7. Web3 wallet Metamask
Web3 wallet MetaMask is a popular Ethereum wallet. It allows you to connect with the decentralized web and run Dapps. MetaMask was first available as a MetaMask wallet Chrome extension and is now available as a wallet app and browser extension. You can buy, spend, and exchange digital assets through MetaMask. It is one of the best web3 wallets because of its enhanced security features. 
Advantages of MetaMask
The advantages of the MetaMask web3 wallet are-
MetaMask is available on several platforms. You can download the MetaMask wallet app from Google Play and the App Store. Google Chrome, Firefox, Brave, and Edge support MetaMask wallet extensions. 

MetaMask is intuitive and easy to use. 

You can use MetaMask web3 wallets to interact with Ethereum Dapps. Ethereum is the second-largest crypto, ETH. 

MetaMask is a secure wallet. It is an open-source wallet, and you need to password to log in and use the seed recovery phrase for recovery are just some of the security measures.
Is Metamask safe?
Is MetaMask safe? Yes, MetaMask is safe. The wallet has not suffered any major hacks. It is an open-source wallet, and the code is reviewed and updated regularly. Hot wallets like MetaMask are vulnerable to phishing attacks. MetaMask does not control your private keys, giving you complete control of your digital assets. You need a password or Pin to log in to your wallet. The secret backup phrase offers another layer of security.
What are the Metamask fees?
MetaMask fees are high. MetaMask web3 wallets are free to use but not for transactions. MetaMask charges a fee for swapping tokens ranging from 0.4% to 0.9%. MetaMask uses Transak and Wayre to buy Ethereum coins, both charge high network and transaction fees and can go up to 2%. You may spend over $400 for every transaction.
Also read: How to write a smart contract? | Step-by-Step Guide
8. Coinomi wallet
Coinmi is a multi-chain web3 wallet where you can access Dapps seamlessly. It is one of the best web3 wallets allowing you to manage all your assets from one platform. Coinmi wallet app supports 1770 crypto assets and over 125 blockchains. You can download the Coinmi ios wallet for your iPhone or Coinmi wallet app for Android. The wallet offers features like stalking and built-in exchange.
Coinomi wallet address
A unique feature of Coinmi is a new Coinmi wallet address is automatically every time for security reasons. However, all your previous addresses still work. You can safely use your address to receive mining payouts or any kind of transfer. You can view the history of your previous addresses by clicking on the Previous Addresses link on the Receive tab of your wallet.
What are Coinmi wallet fees?
Coinmi online wallet is completely free. You need to pay network fees when you send cryptos. The network fee depends on the coin you are sending. You can customize your Coinmi wallet fees on the wallet or use the dynamic options – low, normal, and high. Trading on the built-in exchange is free, standard fees apply if you use third-party integration.
9. Guarda Wallet
Use the Guarda wallet to manage your crypto assets from one place. You can access your wallet through your Guarga wallet app, web, and desktop. Guarda wallet has an easy-to-use interface and helpful customer service for first-time investors. Guarda supports over 50 blockchains and thousand of tokens and provides end-to-end asset management for beginners and experienced crypto investors. You can use the Guarda Ledger wallet interface to interact with blockchains and manage your funds securely and conveniently while Ledger is connected.
Is Guarda wallet safe?
Is Guarda wallet safe? Yes, the Guarda wallet is safe and has highly robust security features. There have been no reports of any security breaches on Guarda wallet. Guarda wallet is a non-custodial wallet, and users have complete control over their private keys. IT allows users to enable Face ID verification for the mobile version. You can use the Guarda Ledger wallet for enhanced security. 
What are Guarda wallet fees?
You can customize Guarda wallet fees for cryptocurrency transactions. Wallet transaction fees depend on the network. The fees can vary depending on present network conditions and how much you are willing to pay for speedy transactions. Guarda service fee for crypto purchases is 5.5% when paying with a debit or credit card. Guarda wallet exchange fee is 3.5% to use the built-in exchange service. The exchange fee is higher compared to crypto exchanges.
Also Check: Hire a cryptocurrency consultant
10. Trezor wallet
Trezor hardware wallet wallets provide you with a high level of security without sacrificing convenience. It is one of the best web3 wallets in the market and is affordable. Trezor wallet is perfect for beginners and is easy to install and use. Trezor wallet guide provides detailed instructions for the setup, purchase, and exchange of assets. You can use the Trezor web wallet to purchase crypto directly. Trezor hardware wallet is supported on desktop, Mac, and Linux and offers Chrome and Firefox wallet extensions. Android phones support Trezor but Trezor wallet ios are currently not available.
Is Trezor Safe?
Is Trezor Safe? Trezor security features are top-notch, protecting your wallet against physical and virtual threats. Your private keys are isolated and stored in this device. A pin-code is required to access the wallet, and all transactions are confirmed by physically pressing the buttons on the Trezor wallet. An additional security feature allows you to create a separate account protected by a passphrase. You can store your asset in this account if your Pin is compromised, your assets are safe. Trezor uses a 24-word seed recovery phrase. 
What are Trezor fees?
There are no Trezor fees for using the wallet aside from the initial cost of the wallet. You do need to pay the transaction fees. You can define your transaction fees on Trezor. You can select your fees from the four categories – low, economy, normal, or high or create custom fees. If your custom fees are too low, the transaction may never get confirmed.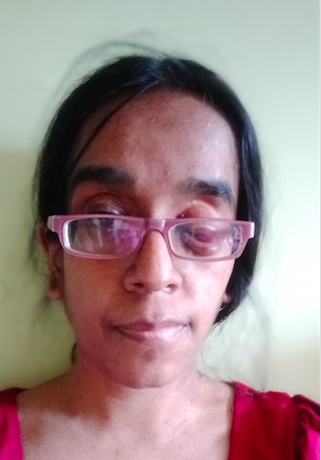 Shubha writes blogs, articles, off-page content, Google reviews, marketing email, press release, website content based on the keywords. She has written articles on tourism, horoscopes, medical conditions and procedures, SEO and digital marketing, graphic design, and technical articles. Shubha is a skilled researcher and can write plagiarism free articles with a high Grammarly score.