Metamask vs. coinbase wallet article will discuss the comparison of two wallets based on various factors such as fees, crypto, staking, tokens etc. We will compare every factor in this metamask vs. coinbase article.
Metamask vs. Coinbase wallet
Metamask vs. coinbase wallet
A cryptocurrency wallet is digital storage or device that protects private keys and assets and allows you to send and receive crypto. There are several online wallets. Metamask wallet and Coinbase wallets are popular software wallets with a large customer base. If you are choosing between the two, here is a detailed comparison with MetaMask vs. Coinbase Wallet, that hopefully helps you decide.
Also read: Hire a blockchain analyst
What is MetaMask?
What is Metamask? Metamask is a browser plugin that acts as an Ethereum Wallet. It is easy to install like a regular plugin. You can use the wallet to store Ether and ERC-20 tokens and make transactions to any Ethereum address. You can use Metamask to connect to Ethereum based dApps and enter the emerging world of decentralized finance.
Also read: Hiring Metamask developer – All you need to know
Advantages of MetaMask
The advantages of Metamask are:-
Metamask is available on many platforms. MetaMask Android and iPhone apps are available. It works as a browser plugin on Google Chrome, Firefox, Brave, and Edge.
Metamask is a secure wallet, with features including encryption, log-in password, and the Secret Backup phrase. You have control over your private key and can store your cryptos securely. It is open-source feature makes it harder to hack.
Metamask is an Ethereum wallet, it supports Ethereum-based tokens. Metamask acts like a bridge to interact with decentralized apps which operate on the blockchain network using smart contracts.
Both the extension and Metamask mobile apps are user-friendly. Buttons are clear and structured.
Also read: Best Defi Wallets 2022
How does Metamask work?
You may want to know how does Metamask work? The wallet works with JavaScript by injecting Web3 objects into the website. This does not alter the page, but it adds functionality that makes it possible to access the Ethereum platform. MetaMask is a browser extension that lets you run dApps without being part of the Ethereum network as an Ethereum Node.
You connect to an Ethereum Node called INFURA, and it runs smart contracts on INFURA.
Also read: Hiring smart contract developer
How much are Metamask fees?
We have listed the advantages of Metamask platforms above. Metamask fees are high. Metamask Wallet is free to use but not for transactions. Metamask swap fees can range from 0.4% to 0.9%. You may spend over $400 weekly for every transaction.
Metamask Gas Fees are high and are determined by its services and factors like the price of ETH at the time of purchase, sending ERC-20 tokens, swapping, and complication of the transaction. Metamask cost shows a suggested gas fee, which you can use as a guideline, or adjust the gas fee manually.
Also read: Hire a blockchain analyst
What is a Metamask wallet?
What is Metamask Wallet? Metamask wallet is a free hot wallet service, available as a smartphone app or a browser extension. Meta wallet is a crypto wallet providing support for ETH tokens like ERC-721 and ERC-20. You can access any decentralized application or NFT marketplace with your wallet. The MetaMask browser plugins ensure a convenient experience. Metamask web3 browser extensions serve as a gateway to dApps, web browsing, Defi, and blockchain technology.
Also read: What to know before hiring a cryptocurrency consultant
How to create a Metamask wallet?
Do we discuss how to create a Metamask Wallet? Metamask crypto wallets are one of the simpler Ethereum Wallets and dApps browsers to use. It is easy to set up, you do not need an email address or personal identification during setup. You can create Metamask wallets on your desktop or the Metamask wallet app on your smartphone.
Also read: Hiring Defi developer – All you need to know
How to set up a Metamask wallet?
We will learn how to set up a Metamask wallet.
Download Metamask on AppStore or Google Play Store.
The app has three options: create a new wallet, sync with Metamask extension, and Import using Seed Phase (already existing wallet).
To set up a new wallet, you have to create a new password iPhone users can later use your FaceID. Create a password using a combination of upper and lower case, symbols, and numbers, when finished tap on "Create Password".
Metamask will now create a wallet. You now have a functioning wallet.
You need to create a backup and verify your recovery phrase.
How to install the Metamask extension?
You need to download and install the Metamask extension/addon for your browser extension.
Click the "Get Started" button to create your Ethereum wallet.
Pick a password that is at least 8 characters long. We recommend you use a unique password.
Read and accept the Terms and Conditions and click "Create".
MetaMask will present you with a 12-word backup phrase. Write down the phrase carefully and store it in a safe place. Click Next once you are done.
Click All Done on the final page.
Is Metamask a hot wallet?
Is Metamask a hot wallet? Yes, Metamask crypto wallets are hot wallets. Crypto wallets are based on software or hardware application. Software wallets connected to the internet are called hot wallets, and MetaMask is a software application.
Also read: Why are NFT Gas fees so high? | Deep dive into gas fees
What is a Coinbase wallet?
Coinbase Wallet is a self-custodial wallet, giving you complete control of your crypto. You own the private keys, the keys are stored directly on your mobile device and not on the centralized exchange. You can store all your cryptos and NFTs in one place. The wallet supports thousands of tokens and a whole world of dApps.
What is Coinbase fiat wallet?
You can digitally store your flat currency in a fiat wallet. Many cryptocurrency exchanges offer fiat wallets to simplify the buying and selling of cryptocurrency. You can use your bank account to deposit funds to your Coinbase fiat wallet to purchase assets and trade on Coinbase immediately.
What is a Coinbase hardware wallet?
Hardware wallets are physical devices that store your private keys and crypto offline. Coinbase wallet recently extended its support for Ledger hardware wallets. Coinbase hardware wallet allowed users to be in complete control of their transactions, and without the private key, they cannot move funds from their account. Coinbase plans to bring in support for other hardware wallets as well.
What is Coinbase wallet used for?
What is Coinbase wallet used for? Coin base wallet helps you –
Manage all your digital assets in one place.
Control your private keys.
Send and receive cryptocurrencies from anywhere in the world.
Browse dApps.
Shop at stores that accept cryptocurrency.
How to create a Coinbase wallet?
How to create a Coinbase wallet? You can create a Coinbase wallet on mobile or as a browser extension. Setting up your Coinbase desktop version, running on the browser, and is easy to create.
Download Coinbase Wallet from the website and add an extension to your browser.
Click on the erc20 wallet Coinbase icon to start the wallet creation process.
Click on "Create new wallet" and securely store the 12 word recovery phrase and back up your wallet.
How does Coinbase wallet work?
How does Coinbase wallet work? Coinbase wallet is easy to use.
Open Coinbase Wallet
You can Buy and Transfer
Select the supported crypto.
Enter the amount you want to transfer
Coinbase vs. Coinbase wallet
Coinbase.com is a crypto brokerage where you can buy and sell crypto in exchange for cash. It stores your crypto for you when you buy it. You do not need a Coinbase.com account to use a Coinbase wallet.
A Coinbase wallet is a self-custody wallet. You can store the private keys on your device and not on the centralized exchanges. Coinbase.com is like a brokerage firm that stores your crypto for you, while a Coinbase wallet is similar to a cash wallet giving you complete control of your crypto assets.
Benefits of Coinbase wallet
Benerfits of Coinbase wallet are:
Coinbase wallet is user-friendly with a clean interface design.
It supports a large number of crypto assets including ERC-20 and ERC-721 tokens.
Coinbase wallet security has two layers, the wallet is non-custodial.
Only the user has access to the private keys. You can set up a PIN or password and provide biometric verification.
You can access decentralized application dApps across multiple blockchains.
It only charges network fees.
What are Coinbase wallet fees?
Coinbase wallet fees are free. Users need to pay blockchain transaction fees when users send funds or interact with smart contracts. Transaction and trading costs range from 0.5% to 4.5%. The fees can depend on factors such as cryptocurrency, transaction fee, and payment method. There are no transaction fees, for transactions between Coinbase wallets, and network fees apply for transactions with other wallets. Coinbase charges flat fees for transactions below $200 and a percentage fee above $200.
Is Coinbase a cold wallet?
Is Coinbase a cold wallet? No, Coinbase's non-custodial wallet is a digital wallet that uses hot storage for storing cryptocurrencies. This means the Coin base wallet is a hot crypto wallet. It stores the majority of the crypto coins online. Coinbase digital wallet does not use cold storage devices like hardware wallets and encrypted data devices.
Also read: Hiring a corda developer 
Metamask vs. coinbase wallet
Coinbase offers numerous cryptocurrency-related services, including crypto wallets. MetaMask wallets is another trusted crypto wallet. We will compare the features of Metamask vs. Coinbase wallet.
Coinbase is one of the leading exchanges in the US. Coinbase wallet is one of its most popular products, and many countries use the application. Coinbase is a non-custodial wallet that stores thousand of crypto tokens, and NFTs, and can be used in dApps and Defi platforms.
ERC20 Metamask wallets is a hierarchical cryptocurrency wallet supporting Ethereum-based tokens. You can store, send, and receive tokens from Metamask.
1. Cost
Comparing Metamask vs. Coinbase wallet fees, we see Metamask is more affordable than Coinbase. Coinbase fees are 300% higher than Metamask.
Also read: Best metaverse platforms 
2. Security
If you compare the Metamask vs. coinbase wallet security is as follows
Metamask has a secret recovery phrase and is an open-source wallet with constant code audit.
Coinbase BTC wallet is a non-custodial wallet. You have access to the private keys, and set your own password or pin or biometric verification. 98% of the funds are store around the world and sensitive data is stored offline.
3. Type
Metamask vs. coinbase wallet software and browser comparison.
Metamask browser plugins serves as an Ethereum wallet and can be installed like a regular plugin. Once you installed it , you can store Ether and other ERC-20 tokens, make transaction to any Ethereum address while Coinbase wallet is software product that  allows users to buy and store crypto assets, access dApps, and store NFTs.
4. Available cryptocurrency
Metamask vs. coinbase wallet crypto comparision as follows.
Coinbase supports over 100 cryptocurrencies and regularly updates the list. Some popular cryptocurrencies are Bitcoin, Ethereum, and Cardino.
MetaMask wallets is an Ethereum Wallet. It allows you send Eth-based token, Binance Chain Tokens, and other crypto coins.
5. Availability on desktop
Metamask vs. coinbase wallet desktop versions
Metamask is available as a browser plugin. Metamask wallet connect to various dApps and deFi apps.
Coinbase desktop is available as browser extension.
Also read: Hiring a polygon developer 
6. Availability on Android
Metamask vs. coinbase wallet Android – both wallets have apps you can download and install from the Google Play Store.
7. Availability on iOS
Metamask vs. coinbase wallet ios version– Both wallets have app you can download from App store.
8. Release date
Metamask vs. coinbase wallet release date
Matic Metamask was released in 2016 while Coinbase was released in 2018.
9. Compatibility with hardware wallets
If you compare MetaMask vs. coinbase hardware wallet we learn.
MetaMask with Ledger and Trezzor wallet is compatible . Metamask ledger is not available on mobile and Coinbase recently added Ledger hardware support.
10. Open source
If we compare Metamask vs. coinbase wallet open source feature. Both MetaMask and coinbase are opensource.
11. Asset swaps
Metamsk vs. coinbase  wallet asset swaps.
Wallet swap is not supported on Coinbase while Metamask Swaps are now available on Android and IOs.
.Also read: Hiring an Ethereum developer
12. Built-in exchange
Coinbase has a built-in exchange feature you can use the trade feature to send wallets to DEX services like UniSwap or 1. an inch exchange and Metamask has no built-in exchange.
13. Staking options
Comparing Metamask vs. coinbase wallet staking we learn both platforms offer to stake.
Metamask you can stake on ETH and Coinbase you can stake on ETH,  Tezos, or Cosmos
14. NFT support
The difference between Metamask vs. coinbase wallet nft
Presently you can use Metamask Mobile to manage your NFTs and Coinbase nft wallet allows you to buy, sell, transfer, and store NFTs.
15. Number of crypto supported
If we compare Metamask vs. coinbase wallet crypto we learn.
Metamask supports Ethereum-based coins and Coinbase supports BTC, USDC, Ethereum, and ERC20.
Hope you get an idea of the difference between MetaMask vs. coinbase wallet crypto.
16. Number of supported tokens
If we Metamask vs. coinbase wallet tokens.
MetaMask support 1000+ tokens and Ethereum supports 1500+ tokens.
17. Wallet connectivity
Comparing the difference between Metamask vs. coinbase wallet connectivity we learn both wallets have WiFi connectivity, and mobile, and web connectivity.
18. Payment methods
Metamask vs. coinbase wallet payment
Metamask allows payment through PayPal and Coinbase allows payment through wire transfer, credit/debit card, PayPal, and Cryptocurrency.
FAQs on Metamask vs coinbase wallet
Can you link Coinbase to MetaMask? 
Coinbase Wallets give you the flexibility to import any Ethereum-based wallet that you may have with another provider like MetaMask. Most Ethereum Wallets have a 12-word recovery phrase which is like a key to your wallet. When you import your MetaMask wallet you use the recovery phrase in the Coinbase Wallet.
How do I transfer ETH from Coinbase to MetaMask?
To transfer Coinbase to MetaMask:
Log in to your Coinbase account.
Log in to your MetaMask account and click on "Buy and Send".
Each cryptocurrency has its own address to ensure you select the correct address. (ETH for Ethereum address).
Copy the MetaMask wallet address for ETH on the clipboard.
Paste the address into the address field remember to confirm the address before you hit send.
Is Coinbase wallet erc20 compatible?
Yes, Coinbase wallets support several types of tokens including all ERC-20 tokens. It supports tokens on EVM-compatible chains like Avalanche C-Chain and Polygon. Coinbase supports every ERC20 from Aave to ZRX. You can use it how and where you'd like.
How to get a wallet address on Coinbase?
You can find your unique crypto wallet addresses on the web or Coinbase mobile app. If you are using a web browser, you need to sign in to your account and go to Crypto addresses. Under assets, click Add to get QR for each cryptocurrency.
If you are using a Coinbase mobile app, tap on Receive on the Home tab. Tap the asset at the bottom to view a list of supported assets and select the asset you want to receive. After you select the asset, you can view the QR code and address.
How to buy NFT with MetaMask on OpenSea?
Head to the OpenSea Website and press the profile symbol in the upper-right section. Choose "My Profile" and press the 'Get MetaMask' button. You will need to download the necessary extension for your browser.
Click "Install MetaMask". After the installation process is complete you will see the "Welcome to MetaMask" page. Press the "Get Started" button.
Choose "Create Wallet" and set up your password. Save your password write down, as it serves as a backup access to the account.
Press "Next" and choose your secret phrase.
Tap the "Confirm" after arranging the phrase correctly.
Click the "All done" button and hit "X" if MetaMask presents a window asking to swap your tokens.
Select "Next" to link your Wallet with the OpenSea account.
What countries does Coinbase support?
Coinbase is available in over 100 countries. Cryptocurrency conversion services are available in Australia, Canada, Singapore, the United States, the United Kingdom, and several countries in Europe. Even if buying and selling options are unavailable in your country, you can use Coinbase for sending and receiving funds, storing funds securely, recurrent payment, and crypto wallet.
Is Coinbase pro a wallet?
Coinbase Pro is a well-known cryptocurrency exchange owned by Coinbase Global Inc. You can use it flat money (USD or Euro) to buy various currencies. Coinbase Pro offers more transaction types than Coinbase and charges lower fees. It is a popular option for active users.
Is MetaMask better than Coinbase wallet?
After comparing Coinbase and MetaMask wallets we can see Coinbase has a higher money score compared MetaMask. Coinbase has a better security feature. Coinbase has a higher number of supported crypto with 8 cryptocurrencies available while MetaMask supports 2 different cryptocurrencies.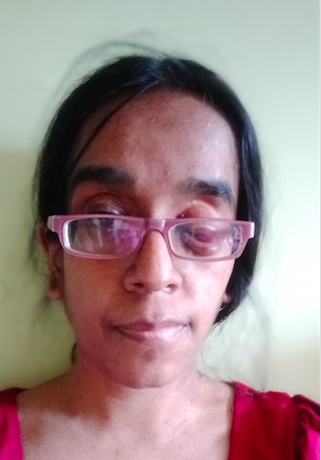 Shubha writes blogs, articles, off-page content, Google reviews, marketing email, press release, website content based on the keywords. She has written articles on tourism, horoscopes, medical conditions and procedures, SEO and digital marketing, graphic design, and technical articles. Shubha is a skilled researcher and can write plagiarism free articles with a high Grammarly score.