Looking for the best Defi wallet to choose from? In this post, we are going to deep dive into the top 10 defi wallets and compare features and prices.
New Best Defi Wallet
Traditional financial institutions are facing stiff competition from Defi. Defi or decentralized finance is a fundamental disruptor in blockchain and has pioneered concepts like synthetic assets. You need Defi Wallets to enable users to connect and interact with the decentralized finance ecosystem. Different wallets have different features like mobile accessibility and cross-chain compatibility. In this blog, we discuss the best Defi wallets of 2022.
What does Defi mean?
Let us understand what does Defi mean? Decentralized Finance (Defi) is an umbrella term used to describe financial services built on secure blockchain and governed by smart contracts. Defi gives you the flexibility to avail of services offered by banks like earning interest, borrowing, lending, buying insurance, trade-in derivative, and trade assets.
Defi is faster, does not require a third party, and requires paperwork. Defi allows for global peer-to-peer, open, and anonymous networks. Defi has tried to create an alternative to Wall Street without the related costs. It aims to create open, free, fair financial markets accessible to anyone with an internet connection.
Also read – Why are NFT Gas fees so high? | Deep dive into gas fees
What are Defi tokens?
What are Defi tokens? Defi tokens are assorted cryptocurrencies native to automated blockchains that use smart contracts. We can use the tokens to access financial applications and services built on various blockchain platforms. Defi tokens are an integral part of the decentralized ecosystem We use them in decentralized applications running on smart contracts. You can manage and store your Defi Tokens in your Crypto Defi Wallet.
What is Defi pulse?
It is tough to find reliable and useful information on cryptocurrency. One of the best tools for the Defi community is Defi Pulse. But what is Defi pulse? Defi pulse is a website that provides the latest analysis and the ranking of decentralized finance protocols. It is the leading resource on
decentralized finances. You can use the Defi Pulse index to track the performance of tokens within the decentralized finance industry. The rankings keep track of the total value blocked within the smart contracts of popular Defi applications. You can use Defi List to learn about the best resources available in Defi and read Defi Pulse Farmer to get the latest news and opportunities in Defi.
Defi use cases
Users have a window to new economic opportunities thanks to decentralized finance protocols. Defi is emerging as a massive effort to create an alternative financial system based on Ethereum. Hardware wallets like Ledger Nano allow you to access various Defi use cases. Some impactful Defi use cases are listed below.
Asset Management – Users have greater control over their assets. Use popular Defi tools to manage your assets, including purchasing, selling, earning interest, and transferring assets.  
Unlike the traditional banking system, Defi protects data privacy. 
Compliance and KYT – Traditional banking systems have extensive Know-our-Customer (KYC) protocols. Banks introduced KYC to prevent money laundering and terror financing. KYC conflicts with Defi's privacy efforts. Defi addresses the problem using the know your transaction method. The method focuses on transaction behavior and digital addresses rather than user identity. 
Data Analytics – Defi projects like Defi Pulse and CoDefi Data give detailed data analytics and risk management. Users can use the data analysis to find new opportunities and better risk management. 
Insurance – Traditional insurance companies have become bureaucratic with cumbersome paperwork and procedure. Insurance companies can implement smart contracts and automate most processes. 
Lending and borrowing – The Defi ecosystem is giving competition to the traditional banking system by offering lending and borrowing. Defi ecosystem offers peer-to-peer borrowing and lending. Borrowers can take loans when required, and lenders can earn interest on their assets. Defi lending uses blockchain technology to offer a transparent borrowing system. 
Defi exchanges – Defi exchanges allow users to borrow and lend money and insure themselves against risk, trade in different cryptocurrencies and earn interest.
How to buy Defi?
You can purchase cryptocurrencies like Defi can be purchased decentralized exchange. You can use ETH to buy Defi. Here is how to buy Defi
You need a hardware or software wallet. You can download the Trezor Suite and use the in-app trade feature to have secure and instant access to different cryptocurrencies. A hardware Trezor wallet lets you buy, sell, and trade from your address.

When creating a non-custodial wallet, you will be given a twelve-word recovery phrase. Store this phrase carefully, as anyone with the phrase can access your account. 

Before zeroing in your wallet, compare the network fees offered on various wallets. 

Use the trade tab to buy Defi tokens.
Also read – Hiring Defi developer – All you need to know
Where to buy Defi crypto?
You may be wondering where to buy Defi crypto? Each network has its network with native tokens. You can use these tokens to pay the wallet network fee. You have the option to buy the assets by investing in Defi on centralized exchanging. You can transfer the tokens onto the wallet, ensure you are using the correct network
What is a Defi Wallet?
Let us decode, what is a Defi Wallet? Defi wallet is a non-custodial wallet holding your crypto assets. Users have complete ownership and control over their assets, and it eliminates the need for a third party. You need a seed phrase or private key to access your account. We classify non-custodial wallets as below.
Hardware wallets – Hard wallet crypto look like a thumb drive or USB sticks that hold your funds offline. E.g. Ledger Nano and Trezor. 
Software wallets – Software Wallets are wallets you can access through your phone or web browser. E.g. Metamask is a popular ERC20 wallet.
How to use Defi Wallet?
Most Defi protocols are built on top of Ethereum or Binance smart chain. Networks like Ethereum, Binance Smart Chain, and Polygon are accessible crypto.com Defi wallet extensions like MetaMask and need a few parameters to switch networks. You can access your funds using wallet extension from their browsers. You can install wallet extensions like any other extension allowing you to import your existing wallet either through the seed phrase or private key.
Mobile apps often integrate the wallet connect protocol for user convenience. The protocols allow users to connect their wallets to the Defi application by scanning a QR code using their phone. You need to be careful about scams.
Key features of a good Defi wallet
Most decentralized wallets operate on Web3.0 and have similar features. When buying a best defi wallet look out for the following features of Defi wallets.
Non-custodial – Users can send and receive money through their wallets securely. 
Key-based – Users are given a private key to login into their wallets. You need to secure the key to access your wallet.
Compatibility – Not all Defi wallets are compatible with all blockchains. 
Accessibility – Best Defi wallets can store many crypto assets securely and the blockchain on which they were built.
Also read – Hiring smart contract developer
How to choose the right crypto Defi wallet?
There are some factors you can consider when you consider crypto Defi wallets –
Blockchain – The Defi Wallet you select will depend on the blockchain you use. Not all wallets are available on all blockchains, ensure the assets are supported on the platform. You may need different wallets for different requirements.
Transaction fees – Compare the transaction fees of different wallets and their usability. 
Dapps – Defi wallets are like edge apps, and provide access to the Defi ecosystem through decentralized apps. Wallets are like Edge are integrated with Dapps so that you do not have to leave the app.
Feedback on social platforms – Most wallets have their communities and social media presence. You can go through their social media posts and forums to get feedback on their performance. 
Seed phrase – Seed phrases or secret phrase is your initial wallet, this is your identity to the wallet. If you lose the phrase, there is no recovery. Some wallets have a retrieval mechanism.
How to withdraw money from Defi Wallet to a bank account?
As a new user, you may wonder how to withdraw your Defi wallet into your bank account. Your crypto wallet is a gateway to Defi and web3. You need to large-scale centralized account to withdraw money out from Defi wallet for ios and android. Some of these platforms like Kraken, Binance, FTX, and Coinbase. Crypto investors can support the exchange for support. You should verify that fiat-crypto gateway corporate with regulators.
Best Defi Wallets
Users take advantage of the decentralized nature of Defi wallets like inch network to safely use their funds without relying on third-party institutions to hold and manage their assets. Defi wallets have evolved, and many wallets provide enhanced user interfaces and a better
user experience. With wallets offering different services it can be difficult to select a wallet. The 10 best  Defi wallet are as below.
1. Metamask hardware Wallet
Metamask non-custodial cross-chain digital wallet used to manage, transfer, and receive ERH and ERH-20 tokens. MetaMask hardware wallets such as ledger nano x are the smartest and most secure ways to store private keys. Ledger Nano stores the keys offline and guarantees complete safety. Ledger devices come with software called Ledger Live to use crypto services.
Advantages of Metamask
MetaMask is a Defi wallet extension that interacts with the Ethereum blockchain. These advantages of Metamask wallet make it one of the best Defi wallet
It is open source and has a large development community contributing to its development.

Users can backup their accounts because of its hierarchical deterministic settings.

The wallet has an intuitive interface. 

MetaMask provides reliable customer services. 

It is integrated with ShapeShift and Coinbase exchanges easily exchange ERC and ERC20.
MetaMask fees
MetaMask charges a small fee for every feature like being on the Ethereum blockchain, buying, selling, or swapping Ethereum coins and tokens, and a fee to pay miners and validators. MetaMask fees or Mew fees for the swapping tokens range from 0.4% to 0.9%. MetaMask uses Transak and Wayre to buy Ethereum coins.
Both these platforms have a high transaction fee as they charge more than 2%. You may spend more than $400 per transaction. MetaMask gas fees depend on the price of ETH at the time of the purchase, sending ERC-20 tokens, and the complexity of the transaction.
Also read: What to know before hiring a cryptocurrency consultant
2. Argent Wallet
Argent wallet is a digital wallet used to store cryptocurrency. It has managed to capture a significant market share. A unique benefit of Argent wallet is you can combine it with hardware wallets like Trezor hard wallet to give one of the best security features while helping you enter the Defi ecosystem. The wallet provides biometric access. 
Advantages of Argent wallet Defi
The advantages of Argent wallet Defi are
It provides multiple layers of security compared to other crypto wallets. 

It supports hard wallets and enables quick recovery. It is one of the best Trezor wallets.

You get returns in the form of interest on the assets lent to users on

Defi.
Argent wallet fees
Most transactions on the Argent Defi platform do not have a fee from the wallet itself. Argent does not profit from network fees. Like other Ethereum wallets, it does charge gas fees. Users may need to pay fees for flat exchanges or crypto-crypto exchanges. You have to pay Dapp fees to connect their wallets to other apps. This fee can vary depending on the application. 
3. Coinbase Defi Wallet
Coinbase is among the 3 best Defi wallet is a self-custody wallet, that gives you complete control of your crypto. The wallet provides support for a variety of tokens and dApps.You can explore the decentralized web on your Defi wallet app or browser extensions. The wallets protect digital assets with security.
Is Coinbase wallet safe?
Is Coinbase wallet safe? Yes, Coinbase has a strong emphasis on security. It is safe because the Coinbase wallet is non-custodial. You can only access your wallet through private keys. Even if your crypto app servers are comprised, your wallet remains safe.
Coinbase fees
How long does Coinbase take to verify? After setting up your account, you need to go through the know-your-customer (KYC) procedure. You need to submit a photo-id and required documentation. It may take a few moments to several business hours to verify your account. Coinbase fees depend on factors like the selected payment method, the size of the order, and present market conditions. 
4. Trezor Hardware Wallet
Trezor hardware wallet is a cryptocurrency offering you the flexibility of storing a variety of cryptocurrencies and digital assets safely and securely. This makes it to our list of best defi wallet as it has a user-friendly interface, and you can control balance levels, initiate transfers, and store different crypto assets. The wallet is cross-compatible with various external wallets. You can use it in utilities, publishing, marketing, and finance. 
Is Trezor Safe?
Is Trezor safe? Yes, Trezor is a safe and reliable wallet in the cryptocurrency world. It is known for its security. It is used by 1 million crypto users globally. All operations involve private and public keys are
allowed after user authentication via pin. The Trezor decentralized wallets provide offline backup. To protect your digital assets use a 12 to 24-word-long recovery seed.
Trezor fees
Trezor wallets allow you to determine the size of Trezor fees to send with a transaction: low, economy, normal or high. You can set the custom fee. You need to ensure the fees, are sufficient during confirmation. If the fees are too low, your transaction may never get confirmed.
5. Crypto.com Defi Wallet
Crypto.com Defi Wallet is a cryptocurrency wallet exchange that supports trading, investing, wallet, and NFT. You can trade in more than 250 different currencies. If you hold a significant stake, choosing the best Defi wallet becomes important. These must have reasonable fees and discounts. It is an ecosystem of crypto-related products, making it a good choice to manage cryptocurrency. You get a trading discount if you have at least 5000 CRO in your wallet. 
Is crypto.com Safe?
Is crypto.com safe? Yes, crypto.com is safe and uses security measures that are industrial-standard. It has multi-factor authentication to keep your account safe. Remember to use a strong password and follow personal online security practices to protect your account. You need to remember you cannot reverse cryptocurrency transactions, and it is difficult to recover your crypto if lost.
Also read – Hire a blockchain analyst
crypto.com fees
New Crypto.com users without any CRO stalking will pay 0.4% with a total monthly trading volume of less than $25,000. Some high volume traders can qualify for low fees for example the fee can be as low as 0.04% for a maker and 0.1% for a taker without CRO staking.
6. MyEtherWallet
MyEther wallet or MEW is an open-source cryptocurrency wallet. MyEtherWallet is one of the best defi wallets in the market as it can used to store your cryptocurrency securely and use the platform to swap your digital assets on interact Defi blockchains without visiting external platforms and exchanges. You get a hardware wallet if you want to store your digital assets in a secure location. MyEther is available as a software service and on Ios and Android apps.
My ether wallet features
Here's a list of My ether wallet features.
Swap assets – You can swap your digital assets using MyWallets directly in the application within the applications. 
Blockchain security – Myether wallets provides a safe and secure environment with the help of private keys.  
Smart contracts – The system supports smart contracts that automate transactions. This features benefits of Defi transactions. 
Hardware wallet support – MEW comes with fully integrated hardware wallet providers like Ledger and Trezor.
Myether Wallet fees
The wallet fee for using is free, but vendors charge a transaction fee for exchanges and withdrawals. 1 inch app directly integrates with MyEtherWallet and after integration, users can directly take advantage of their wallets. The minimum gas amount needed for My EtherWallet transaction is 0.0041 Ether. Ongoing transactions attract a small mining fee on the Defi blockchain.
7. 1inch wallet
The 1-inch wallet is a decentralized exchange (DEX) aggregator that compares searches of the cryptocurrency markets to find the best rate and lowest fees as so it's one of the best defi wallet. However, as of now, the US does not authorize a 1-inch wallet. You can one-inch exchange to transact tokens without an intermediary. 1-inch wallets operate on the Ethereum blockchain. 
1-inch wallet features
The 1-inch wallet has the following features
1inch searches the internet looking for the best rates, and depending on the currency you are trading in, you can get the best rates on major exchanges.

There are no withdrawal or deposit fees.

One-inch wallets give you get the flexibility to use various wallets.

It offers a range of cryptocurrencies.
Also read – What is bitcoin brokerage
1inch fees
When you have a trade on 1-inch Defi apps, you pay for the exchange fees and any gas fees involved in the transaction. 1 inch does not apply to any other additional charges. Since 1 inch does not store your assets on its server. You do not have to pay any fees to withdraw or deposit your crypto. 
8. Edge Wallet
Edge wallet is perfect for users who are looking want an easy-to-use wallet. Edge wallet is a mobile-based app and does not have many features available on traditional desktop or hardware wallets. Edge  wallet is one of the 10 best difi wallets in 2022 as it supports multiple cryptocurrencies and is very secure. Designers have paid special attention to the user interface, and you can easily access your wallets from the main dashboard.
Edge Wallet features
The edge wallet features Edge wallet is a hardware crypto wallet with the following features.
The hardware crypto wallet is private, secure, and easy to use. Both beginners and experts can operate the wallet.

It is decentralized and has connectivity to multiple public bitcoin nodes ensuring wallets function even when the serves are down. 

The username and password hide the complexity of cryptography and synchronization.

Edge wallets are private and are one of the best cross-platform accounts.
Edge fees
An edge hardware wallet is free to use and download. Users do get charged for receiving funds into their wallets. They do need to pay a mining fee for sending cryptocurrency from their wallet. Edge fees are a small fee on all transactions and using in-app services and the fees charged are upfront and transparent.
9. Dex wallet
Dex Wallet is a peer-to-peer marketplace where transactions occur directly between crypto traders. What makes it one of the best defi wallet is that it is an Ethereum-based wallet integrated with various Defi protocols. Dex fulfills one of crypto's core possibilities of fostering financial transactions and is not officiated by banks, brokers, and other intermediaries.
Dex app features
Some top features of Dex apps are listed below. Dex wallet is among the best defi wallet as it offers some great features.
Vastariety – Dex offers a wide range of tokens. You can find popular tokens in their infancy. 
Hacking risk reduced – All the fund's Dex trades are in the owner's wallet. This makes Dex less susceptible to hacking. 
Anonymity –You need to input your personal information on Dex.
Dex Wallet fees
Dex Wallet fees vary. Uniswap charges a 0.3% fee that is split between liquidity providers, and protocol fees could be added in the future. The gas fees on the Ethereum network may be much more than Dex charges. ETH2 upgrades are designed to lower fees and speed up transactions.
10. Ledger Wallet
Ledger wallets are hardware wallets are multicurrency wallets. You use the hardware wallet to store private keys of cryptocurrencies offline. Ledger has two hardware wallets Ledger Nano S and Ledger Nano X. Ledger hardware wallets are device-based, they are USB drives to store private keys and can be used for various transactions on blockchains or third-party apps.
Ledger hardware wallet features
Ledger hardware wallet features are as below.
You can use the wallet to hold multiple cryptocurrencies, wallets, and crypto tools. 

The wallet comes with a built-in display that allows you to confirm the transaction. 

It has strong safety features.

You can easily backup your ledger.
Also read – Find crypto financial traders
Ledger wallet app fees
You can choose the Ledger wallet app fees when you create a transaction. The processing speed of the transaction is affected by the fees. The network fees you pay determines the position of your transaction in the queue. Miners will prioritize transactions with higher fees. Higher fees will result in fast confirmation.
Frequently asked questions – Best DeFi wallets
1. How to connect the ledger to MetaMask?
The process to connect the ledger to MetaMask is easy.
You need the latest version of Metamask (10.5.0). Ensure the 'Advanced Settings' and 'Preferred Ledger Connection Type' are set to WebHID.   
To import the Ledger hardware wallet in MetaMask, open the ETH app, and click 'Connect Hardware Wallet'. A pop-up will appear, allowing you to select your device, and simply click on connect. A list of your addresses will appear, select the address you wish to import.
2. Is Defi wallet free?
Yes, Defi wallets are free and easy to set up. Some Defi wallets do not support certain blockchains. Some blockchain applications require their wallets. You may end up owning several wallets.
3. Is Defi safe?
Yes, Defi wallets are safe. Defi wallets are non-custodial and you can safely store your funds without relying on a third party to hold your assets. You can send and transfer funds knowing that the receiver is the only one who can access the funds. Defi wallets have a unique key pair, and users have to keep private keys safe.
Also read: Hiring an ETH trader
4. Is Binance a Defi wallet?
Yes, Binance Defi Wallet is a non-custodial decentralized Web3 wallet within the Binance application. The Binance mobile application helps you create a wallet and transfer funds from the app. As of now, the wallet only allows transfers only from the Binance CEX spot wallet. You do not have to copy, paste and cross-check the wallet address to operate (withdraw and deposit) from the Binance CEX spot wallet.
5. Does MetaMask work with Coinbase?
You can use Coinbase wallets to import any Ethereum-based wallet like MetaMask and TrustWallet. Most Ethereum wallets have a 12-word recovery phrase that acts like a key to your wallet. Recovery phrases are portable and give you the flexibility to transfer from one wallet to another. Even after importing your existing wallet using the recovery phrase, you can continue to it for transactions.
6. How to use Trezor with Coinbase?
If you have a Trezor device, create an account using wallet.trezor.io, transferring funds from Coinbase to Trezor can be achieved as below.
Connect to Trezor device

Input your pin

Select your Trezor Account

Select Receive 

Verify and copy the address

Log in to Coinbase

On the dashboard select accounts

Input your Trezor address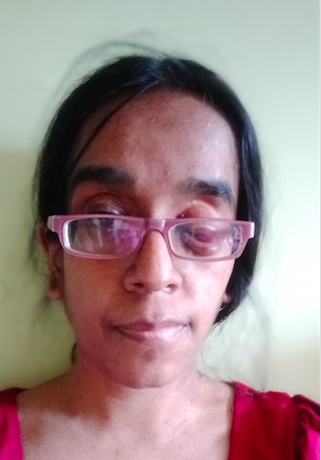 Shubha writes blogs, articles, off-page content, Google reviews, marketing email, press release, website content based on the keywords. She has written articles on tourism, horoscopes, medical conditions and procedures, SEO and digital marketing, graphic design, and technical articles. Shubha is a skilled researcher and can write plagiarism free articles with a high Grammarly score.