Wondering why are NFT gas fees so high? In this blog, we deep dive into gas fees and the reasons why they are so high!
NFT gas fees are the charge users pay to trade Ethereum on the blockchain. It is similar to processing fees that banks charge on financial transactions. Gas fees are used to compensate miners for the computing energy and resources spent to validate transactions and include them in a blockchain. NFT Gas fees are usually high as the complexity of the transaction and the traffic on the network is more.
What are GAS fees?
Gas fees are payments made by the crypto users to compensate for the computing energy utilized for validating transactions on the Ethereum blockchain. Gas money meaning is something that all users have to pay in order to carry out transactions on the Ethereum blockchain. The gas fees system works on a supply-demand mechanism. If the demand is high, the miners demand a higher gas fee to carry your transactions quickly and efficiently.
Also read: Hiring a Smart contract developer
What are NFT GAS fees?
Minting an NFT means converting a digital file into a digital asset and storing it on the blockchain for transaction purposes. Like any other transaction on Ethereum, minting an NFT requires resource-intensive computation from miners. Gas fees are a way of compensating miners for their efforts to help record transactions on the blockchain. NFT value calculator helps estimate gas fees.
What is the Gas limit?
A gas limit is described as the maximum amount of gas you are required to spend on a particular transaction. More complicated transactions involve the use of smart contracts requiring more computational work, which means the gas limit is higher. A standard ETH transfer requires a gas fees crypto of 21,000 units of gas.
Gas Limit vs Gas Price
Gas limit is the maximum amount you are willing to spend to run a particular transaction whereas Gas price is the amount you want to pay per unit of gas as a fee to the miner. Transactions with higher Gas prices are processed faster as the gas price determines how quickly your transaction will be processed.
How do gas fees work?
Gas is determined by several factors including the current price of Ethereum cryptocurrency, the complexity of the transaction, the number of people transacting at the time you are carrying out the transactions, NFT costs, etc. Meaning a complex transaction carried out during high traffic hours will lead to a higher gas fee for NFT.
What is GWEI?
GWEI is a very small denomination of Ether which is the native currency of the Ethereum blockchain and is used to pay fees for transactions on the Ethereum network. Gas prices and NFT Gas fees are denoted in gwei, Each GWEI is equal to 0.000000001 ETH (10-9 ETH).
Estimating gas prices
Gas fees are dependent on several factors and can be estimated once you are aware of these factors' value. For example, gas fees majorly depend on the traffic of transactions being carried out on the blockchain network. If the traffic is high then the miners increase the price of their services and prioritise transactions with higher gas limits. This leads to an increase in NFT gas prices. Gas fees also depend on the complexity of the transaction.
NFT gas fee calculator (How to calculate?)
NFT gas fee is made up of two components – base fee & tip. Which means,
Total transaction fee = base fee + tip (paid to the miner)
With a gas limit of 21,000, a base fee of 10o gwei and a tip of 20 gwei, the total fee turns out to be 2,520,000 gwei or 0.00252 ETH.
Also read: Hiring a NFT developer
Current NFT gas fees
ETH gas fees now have climbed due to its popularity. The Ethereum gas fees are made up of a base fee and a tip. The base fee is burned and the tip goes to the miner. Ethereum NFT gas fee is around $37 per transaction in current times.
Average NFT price
As NFT gains popularity amongst the masses, the average NFTs price is increasing exponentially. The daily average price has gone up from $128 in 2021 to $4000 in the year 2022. OpenSea, the largest marketplace in NFT has recorded the best revenue in the month of January 2022.
The gas fee tracker explained
The gas fee trackers are useful to track ETH's current gas price at all times. It also shows the user price history for gas, token price, and fee for the Ethereum network. These trackers can also be integrated into the individual applications to track the prices and inform about the minimum gas price accepted.
What is a gas tracker?
A gas tracker is a platform to keep yourself updated about the gas fees. It gives an overview of current gas prices, high gas consumers, and spenders on Ethereum. There are several gas trackers available online that can help you find the time when the NFT gas fees are the lowest.
Different gas fee tracker platforms
Gas is a fundamental unit of the transaction on any blockchain network. The Gas fees vary based on the demand and supply of transactions on the Ethereum blockchain. If the demand is high, the gas fees increases and vice versa. The NFT Gas fee tracker platforms help us track this trend and share information when the gas fees are the lowest. They provide a history of gas fees data, NFT new estimate, NFT fee, NFT gas fees today.
Ethereum gas tracker
Etherscan is the Ethereum gas-fee tracker that can be used to track the gas fees on Ethereum transactions. It tracks the gas fees trend on the Ethereum network and lets users know when the gas fees are as per their requirement or when it hits the lowest.
Polygon gas tracker
Polygonscan and Polygas are the two Polygon gas tracker that is highly efficient in tracking the gas fees on the Polygon network. It displays the highest, lowest, and average gas fees for users to understand the trend and carry out transactions at the lowest possible price.
Solana gas fee tracker
A Solana gas fee tracker allows you to track Solana fees in real-time. Solana Beach helps users find the current average transaction fee on Solana. This is the best place to visit if you wish to keep a track of Solana gas fees on a regular basis.
Also read: Hiring a Solana developer
OpenSea gas fee tracker
There is no particular tracker available to track the OpenSea gas fees. The fees depend on a number of factors including the complexity of the transaction, the number of people involved in the transaction, and the current NFT gas fees. OpenSea is the biggest marketplace for NFTs.
Fantom gas tracker
Fantom gas tracker shows the actual details about the gas price in the Fantom Opera network. It lets users see the actual price in an accessible and convenient way. It allows and shows you the price estimation for different speeds. Higher the speed, the higher the price incurred on NFT gas fees.
Why are NFT Gas fees so high?
There are two major reasons behind the high NFT Gas fees:
The demand for Ethereum is rising due to its application in DeFi, games and supply solutions, etc. The greater the demand for Ethereum, the pricier it becomes. As more people start carrying out transactions on Blockchain, the higher computational power is required by miners to keep up. Due to high traffic, they prioritize transactions with higher gas limits.
Several use-cases of Ethereum
Ethereum's practicality is another reason contributing to its high gas fees. Be it finance. Advertising, supply chain management, healthcare, and Ethereum are being applied everywhere.
When are gas fees lowest?
Gas fees are dependent on two major factors, the number of people carrying out the transaction at a particular time and the computational power required by miners to carry out a transaction. Every time the traffic on the blockchain is low and fewer people are carrying out transactions, the gas fees are lowest.
How much are the NFT gas fees?
The NFT gas fees depend on the gas prices of Ethereum on the blockchain. The gas fee is not fixed and keeps on changing based on demand and supply. To know the NFT gas fee one must visit the gas fees trackers online.
OpenSea Gas fee
OpenSea Gas fees are susceptible to change at any time depending on the current supply and demand of hash rate on the Ethereum network. Rarible Analytics is a good place to get a fair estimate of gas fees. The best way to check the current price of gas is to take a look at one of the many Ethereum or OpenSea fee trackers.
Gas fee in Foundation
The foundation market gas fee is 5% of all sales on the primary and secondary markets. This gas fee goes towards the development and maintenance of the marketplace. All blockchain interactions including deploying a smart contract, cost to mint NFT, listing an NFT for auction, etc. require a gas fee.
Metamask gas fee
While using a Metamask wallet, you are not allowed to use your own NFT gas fee. Instead, Metamask suggests a gas fee of its own based on the network demand and site recommendations. This is why Metamask gets the most competitive bid of all time.
Polygon gas price
The Polygon network is gaining popularity due to its scaling solutions to the Ethereum network. The platform is compatible with EVM and enables developers to migrate from Ethereum smart contract smoothly and enjoy a $1 gas fee. The current Polygon cost is higher than several other cryptocurrencies.
Also read: Hiring a polygon developer 
Axie gas fee
Axie Infinity is a non-fungible token-based video game. To play the game you need to sign up and create a Ronin wallet. Ronin allows users to avoid NFT gas fees on simple tasks like hatching eggs or buying something from the marketplace. Axie gas fee ranges from 20 USD to 43 USD.
Ethereum gas prices
Ethereum is an open-source decentralized blockchain. The Ethereum gas fees are higher as compared to other blockchain currencies due to their high popularity. Ethereum transactions cost 20 times more than the industry average. Due to its expensive usage, Ethereum is becoming unsuitable for low-value transactions.
Crypto investors are seeking a way to pay lower fees for Ethereum transactions but a low Ethereum gas limit can result in transaction failure. DeFi and NFTs are other major reasons that are responsible for the high Ethereum gas prices. Scheduling your transactions wisely can help you reduce the gas fees.
Solana gas fees
The NFT gas fees depend on two important factors: the time required to generate a block on the blockchain network and the number of transactions handled by a single block. Solana has a better block time and a better block size as compared to Ethereum.
The fee can fluctuate constantly depending on the volume of traffic on the network. Solana is growing rapidly in CPU and other technologies and it is estimated that the usability of Solana will double every two years. This would result in a cheaper transaction fee since the competition for block space will reduce.
How to avoid gas fees?
High NFT gas fees can create a lot of problems for users. There are several ways in which you can effectively reduce your gas fees – leveraging an Omnibus wallet architecture, exploring the use of  Ethereum second-layer solutions, migrating to another blockchain, optimising the smart contracts, and optimising gas estimation.
How to avoid gas fees on Metamask?
While there is no way to avoid NFT gas fees on Metamask completely, there is definitely a way to carry out the transactions by paying a slightly lower gas fee. To adjust the gas fee price down, while making the transaction, click the edit button in Metamask. This will allow you to lower your gas fee to your preferred amount. This might cause your transaction to be slightly delayed.
How to avoid gas fees on Coinbase Wallet?
There is no way to completely avoid gas fees in the Coinbase wallet, however, the gas fees can be minimized by using Coinbase pro. The fees assessed for the same actions are lower on Coinbase pro as compared to Coinbase. Since the fees on Coinbase Pro are based on the amount of transaction, you actually pay less for carrying out more transactions.
Also read: How many stocks should I own for an ideal portfolio | Explained
How to avoid gas fees on OpenSea?
There are a few actions on OpenSea that do not require an NFT gas fee and hence can help avoid gas fees.
Using tools on Opensea to create a new NFT also known as lazy minting
Creating a new collection of NFTs
Listing an NFT at a fixed rate
Listing an NFT for auction
Reducing the price of an NFT already listen on the OpenSea platform
FAQs
How to Buy NFT without a gas fee on OpenSea?
To avoid NFT gas fees on OpenSea you should use Polygon chain. Polygon is a blockchain that works with Ethereum as a currency but doesn't require the payment of gas fees for making transactions on its network. ETH Polygon is great for both creators and sellers alike.
How to sell NFT on OpenSea for free?
You can either choose to sell a single NFT or a collection of NFTs. The first step is to create an NFT on OpenSea. Follow the instructions provided to create either a single NFT or a collection. Since you wish to sell NFT for free, you must always select Polygon Blockchain instead of Ethereum.
How much does it cost to post an NFT?
The NFT gas fees depend greatly on the type of market. For the NFT to function for free, the developer must create a code. The cost to post an NFT can be anywhere between $7 to $150 depending on the complexity of the project.
Does Polygon have gas fees?
Yes, Polygon has gas fees and it has risen exponentially as the protocol has gained popularity recently leading to an increase in the number of transactions. However, Polygon has a lower gas fee as compared to Ethereum while delivering all the benefits of Ethereum.
Do I need to pay gas fees every time I post an NFT on Opensea?
Yes, you have to pay an NFT gas fee every time you place an order for an NFT or even cancel one. When the sale is completed, the gas fees are needed to move the cryptocurrency from your wallet to the seller's wallet.
Is there any Gas free NFT marketplace?
OpenSea is a gas-free marketplace for NFT. They are relatively new in the market and since they do not use gas for transactions, they are also faster and cheaper to use. There are several other gas-free marketplaces that have come up recently such as DexAge and Everipedia IQ.
Will Ethereum 2.0 reduce gas fees
Yes, the launch of Ethereum 2.0 will reduce the NFT gas fees to nearly zero. It will make it easy for users to access DeFi services and allow the processing of 100,000 transactions per second. This would give this cryptocurrency a boost.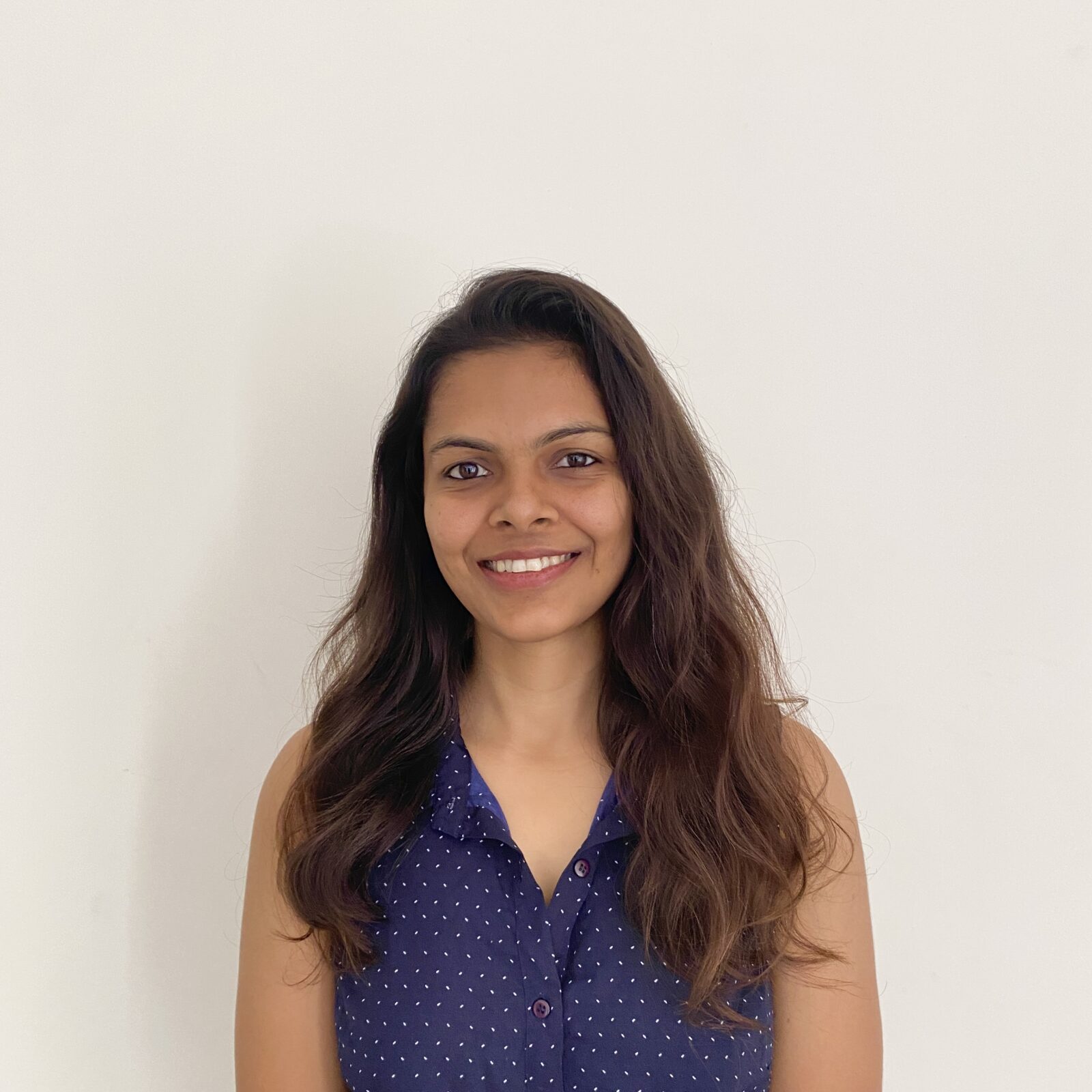 Megha is a content writer with sharp technical skills, owing to her past experience in networking and telecom domains. She focuses on various topics including productivity, remote work, people management, technology, market trends, and workspace collaboration.