New to the concept of decentralized finance? In this blog, we deep dive into the difference between Defi vs Cefi. Understand the differences with examples, use cases and features. Let's begin!
Defi vs Cefi
Cryptocurrencies were invented with the intent of decentralizing the financial trading system. Decentralized Finance (Defi) is built as an open-source, permissionless, and transparent financial service ecosystem. Centralized finance CeFi is a type of financial practice within the cryptocurrency sphere where users can interest and get loans through centralized platforms. 
What does Defi mean?
Let us begin with, what does Defi mean? Decentralized finance or Defi is an emerging financial technology based on secure distributed ledgers. The system removes the monopolies of centralized financial institutions (banks and financial institutions) have on money, financial products, and financial services. Defi is a global, peer-to-peer, pseudonymous system that is open to everybody. Defi finance aims to create a more open, free, and fair financial system, accessible to anyone with an internet connection.
What are Defi tokens?
The Defi ecosystem is an interconnected system of non-custodial protocols, platforms, and services. You can use Defi tokens to access financial services like loans, lending, and insurance. Defi tokens are coins that are a part of automated, decentralized networks and use smart contracts to operate. Users can use the tokens to access financial services built on blockchain. Defi tokens command a $114 billion market cap.
Also read: 8 best list of smart contract platforms
What is Defi pulse?
Defi Pulse Index (DPI) is an ERC-20  token that can track the performance of tokens within the Defi industry. Defi Pulse aims to facilitate exposure to Defi through one single asset. It tracks Defi projects that have a significant usage with a commitment to maintenance and ongoing development within the Defi community. DPI is not a synthetic asset, holders can swap DPI for tokens that comprise the capitalization-weighted index.
What is Cefi?
What is Cefi? Cefi or Centralized finance offers some of the benefits of decentralized finance and the security of traditional financial service products. In Cefi all crypto trading orders are routed through a centralized exchange. The Cefi exchange manages the money. You do not have access to your wallet because you do not have a private key. Exchanges select the currencies available for trading and the fees that need to be paid to trade on their platform. 
What are CeFi tokens?
Cryptocurrency exchanges are platforms for buying, selling, and trading cryptocurrencies and are an integral part of the blockchain platform. Centralized finance tokens are digital assets that are native to the cryptocurrency exchange. Top CeFi tokens are,
BNB

Cronos

UNUS SED LEO

FTX Token

KuCoin Token
Also read: 9 Best Metaverse platforms everyone should know about
Defi use cases
Defi ecosystem is exciting, with new activities and projects being announced regularly. Some of the top Defi use cases are,
Borrowing and lending – Defi lending and borrowing are very popular. Crypto investors lend cryptos to earn passive in Defi. Most loans in Defi are through smart contracts with the borrower giving higher collateral than the borrowed value. 

Deexes– Decentralized exchanges or Dexes are smart contracts that allow users to sell, buy, or trade cryptocurrencies or tokens. Deexes run on the Ethereum blockchain and the exchanges operate without a central authority. Smart contracts enforce the Defi regulations, execute a trade, and handle funds when required. 

Defi platform Assets– Tokenized assets and asset management is a fast-growing sector in Defi. Existing financial assets deployed to the blockchain as tokens fit into the Defi protocol, increasing their utility. 
Use cases for CeFi
Some use cases for CeFi are,
Coinbase – With over 56 billion users, Coinbase is the leading cryptocurrency exchange.  The exchange offers a range of products such as a trading platform and a wallet for retail investors. 

Binance – Binance is a leading cryptocurrency exchange with its service available in 80 countries. It has a strong focus on altcoin trading and offers trading in more than 500 cryptos and virtual tokens. 

 Hodlnaut provides financial services to investors and cryptocurrency enthusiasts. It is one leading crypto lending in Asia.
Features of Defi
Decentralized Finance has changed the conventional notions regarding finance, using cryptocurrency and decentralized blockchain for the management of financial transactions. Features of Defi are –
Permissionless – Defi follows the open and permissible access model. Anyone with an internet connection and crypto wallet. 
Programmability – Most Defi solutions are on the Ethereum network. 
Transparency – Transparency is a core feature of the Defi ecosystem.  Every transaction is broadcast to the users in the network. All users should verify the transactions broadcast to them. Ethereum addresses are encrypted ensuring anonymity. Defi apps use open-source code any user can view, audit, and develop the existing code. 
Immutability – Defi revolution has ensured financial inclusion for everyone. People using Defi blockchain need assurance that data will not be compromised. Defi technologies use blockchain technology to ensure the data is secure and immutable. 
Interoperability – A key characteristic of Defi is interoperability. Since most Defi applications are Ethereum it ensures protocols and applications can complement one another. Developers can create solutions or add functionalities on top of existing protocols. 
Non-custodial – Users have complete control over their assets and personal data. Users can use web3 wallets to interact with permissionless financial protocols and applications. Defi solutions promote a new age of financial services tailored for the customer.
Also read: 10 Best web3 wallet | Price, Safety, Features
Features of CeFi
Features of CeFi are,
1. Centralized exchange
Users can send funds to the central exchange to manage the funds through an internal account. The funds are stored within the exchange and are kept outside the user's custody, and are vulnerable to threats in case the exchange's security measures fail. 
2. Flexibility of Fiat conversion
You need a centralized exchange when conversing between fiat and cryptocurrencies. Onboarding customers into the CeFi finance ecosystem are convenient.
3. Cross-chain services 
CeFi services support trading LTC, XRP, BTC, and other coins issued on independent blockchain platforms. CeFi gets custody of funds from multiple chains. Many frequently traded and highest market cap coins exist on independent blockchains and do not have interoperability standards.
How does Defi work
?
How does Defi work? Defi uses cryptocurrencies and smart contracts to provide services eliminating the need for intermediaries. In the conventional financial world, financial institutions act as guarantors of transactions. Financial institutions are powerful because your money is routed through them. In Defi, smart contracts replace financial institutions.
A smart contract is a type of Crypto account that can hold funds and send/refund them based on conditions laid out in the contract. Once live, the smart contract cannot be altered and will run as programmed. Contracts are public and can be inspected and audited by anyone. Bad contracts often come under the community's scrutiny quickly.
How does CEFI lending work?
You can use CeFi to borrow and lend money. But how does CeFi
lending work? Collateralized Crypto loans typically require less paperwork than traditional bank loans. CeFi makes it possible to borrow money against your crypto holdings, the same way you need collateral to apply for a loan. 
The CeFi lending platform has an underrated and underutilized potential
and can give returns of 10%. There are many CeFi lending platforms and some lending platforms are location specific. Before lending, you need to think about,
Which tokens will you lend?

How much will you lend?

Where are you located?

Which currency receives the most interest?
Also read: Top 10 best ethereum wallets | Detail Explanation
Examples of Defi
Examples of Defi are,
Totle is an aggregator of decentralized liquidity with price automation.

Augur is a decentralized prediction market.

Nexus Mutual is a decentralized insurance tool. 

Kyber is a decentralized exchange

Maker Dao is a decentralized stable coin minting and lending tool
Examples of CeFi exchanges
Examples of CeFi exchanges are,
Coinbase is a cryptocurrency exchange that offers various services such as trading, borrowing, margin trading, native stable coin, and lending.

Fairlay is a Bitcoin Prediction Market and Exchange. 

BlockFi is a cryptocurrency flat borrowing and lending platform.

Celsius is a cryptocurrency flat borrowing, payment, and lending platform.

Ledn is a global financial infrastructure and cryptocurrency layer.
Defi vs. CeFi comparison
Defi and CeFi platforms encourage people to use blockchain and digital currency. Both platforms provide various crypto-based financial services. If we make the Defi vs. CeFi comparison, they have different approaches. Defi users trust the technology will perform as proposed to execute services, while CeFi users trust the business's people to manage funds and execute the business's service.
1. Defi verification vs. CeFi verification
If we compare Defi verification vs. CeFi verification methods – In Defi the transactions are recorded on blocks and are verified by other users. Once the transaction is verified and ratified the transaction, the block is closed and encrypted. It uses smart contracts and blockchain technology to eliminate the need for intermediaries. CeFi act as intermediaries to manage crypto transactions and activities of users.
Also read: How to create erc20 token? | Step-by step guide
2. Defi fiat vs. CeFi fiat
If we compare Defi fiat and CeFi fiat we learn that when it comes to converting money to Bitcoin or any other cryptocurrency centralized finances have a lot more flexibility. Because fiat to cryptocurrency conversion requires a centralized institution, most Defi services do not provide fiat on-ramps. Customers can be onboarded faster in CeFi.
3. Cross Chain service
The traditional blockchain system is a siloed structure preventing two non-native blockchains from interacting. Cross-chain services enable interoperability across independent blockchains to interact and exchange data. Because of the inherent complexity of the system, Defi did not permit cross-chain services. But new cross-chain Defi technology allows for multi-chain smart transactions, helping in interoperability. CeFi by default offers cross-chain services. CeFi gets custody of coins from multiple chains.
4. Inflation
Inflation is defined as the depreciation of an existing currency supply because of the addition of a new currency supply. Central banks retain the capacity to create fiat money in CeFi, and inflation is frequently measured against the consumer price index. The asset supply of different cryptocurrencies is subject to alteration in the Defi universe. Bitcoin (BTC) is likely to run into a scenario where supply has a set limit, but still the business output it needs to support does not, resulting in a price collapse.
5. Defi privacy vs CeFi privacy
If we examine the difference between Defi privacy and CeFi privacy – Defi apps are on smart contracts and offer a high degree of privacy, while Cefi exchanges have a right to reveal the wallet address of the user.  Many Defi applications are managed by anonymous teams. The miners execute Defi smart contract as per the terms of the contract, once the contract was installed.  While Cefi users need to complete KYC procedures, they have to share information or deposit money before accessing services.
6. Defi risk vs CeFi risk
If you want to compare Defi risk vs  CeFi risk, Defi is riskier than CeFi. Defi promise to be an automated, transparent, and decentralized financial platform. However, there are some risks involved in Defi such as bugs in the software, counterparty risk, token risk, regulatory risk, impermanent risk, and gas fees. Risks on Cefi are lower as trained financial experts manage funds and execute the business services. Users shift the risks to the exchange.
7. Defi market vs CeFi market
If we compare the Defi market vs CeFi market we learn that because of the nature of blockchains,  most Defi markets are open 24×7. Defi does not have pre and post-market trading. On the other hand, CeFi markets are known for experiencing outages. The New York Stock Exchange and Nasdaq Stock Exchange, have working hours from 9.30 am to 4.00 pm. During pre and post-market trading where liquidity on a variety is thin in this period.
8. Defi cost vs CeFi cost
The difference between Defi cost vs CeFi cost is as follows – Users need to pay gas fees to process the transaction in Defi. Most Defi transactions are on the Ethereum blockchain. Gas fees are usually typically Gwei, a smaller fraction of Ether (ETH), Ethereum native token. As the number of Defi users increased the gas fees skyrocketed.  To avoid the hassle of Anti-Money laundering verification, CeFi platforms choose to offer transaction services for free or are compelled by the government to offer some services for free. CeFi can have higher transaction fee due to third-party compliance.
Also read: Why are NFT Gas fees so high? | Deep dive into gas fees
9. Defi crypto assets vs. CeFi crypto assets
Let us examine the difference between Defi crypto assets vs. CeFi crypto assets – Defi tokens are assets similar to coins and are created on preexisting blockchains. Defi crypto assets will play a prominent role in their ecosystem. Defi tokens have the highest market cap.  Aave-Aave, Synthetix-SNX, and yEarn yFi are some top-performing Defi tokens. CeFi assets allow borrowing, lending, and payment services.
10. Defi development vs. CeFi development
Notable differences between Defi Development vs. CeFi development is there are many companies and developers helping in Defi dApps Development, Defi smart contract development, Defi wallet
development, Defi landing platform development, Defi Token development, and Defi exchange development.  Many Defi apps are open source and the code can be viewed. CeFi Development is done by CeFi companies.
11. Defi coin support vs. CeFi coin support
We discuss the difference between Defi coin support vs. CeFi support. Defi coin allows you to invest in the Defi swap ecosystem. Similar to fiat coins Defi coins transfer value in the course of the financial transaction. Some Defi coins are  Maker, Compound, Uniswap, Aave, Chainlink, and Ankr. CeFi coin supports trading in LTC, XRP, BTC, and other coins issued by other blockchain platforms. Cefi allows for cross-chain swaps.
12. Defi transparency vs. CeFi transparency
Comparing Defi transparency vs. CeFi transparency, we learn Defi is more transparent. The rules and smart contracts are publically available and additional meta-information help observers study the data. Many Defi programs are open-source and the code is open to audit and scrutiny. 
FAQ's on Defi vs CeFi
Both Decentralized and Centralized finances aim to popularize crypto trading. In CeFi, users put trust the business will take care of user's funds and Defi users trust the technology will perform as quoted. CeFi has a larger market cap when compared to Defi and is simpler to use. Here are some common faqs on Defi vs. CeFi.
1. What is the difference between Defi and crypto?
| | |
| --- | --- |
| Defi | Crypto |
| Defi allows you to borrow, lend, and trade in cryptocurrencies.  | Cryptocurrencies store value much like fiat currency that operates on their own currency. |
| Defi uses smart contracts to validate transactions. | Crypto uses proof of concepts and miners validate transactions. |
Also read: How to write a smart contract? | Step-by-Step Guide
2. Is Coinbase CeFi and Defi?
Coinbase is a CeFi firm it is a well-known cryptocurrency exchange that allows for buying, selling, and exchange of cryptocurrencies like Bitcoin, Ethereum, and Dogecoin. Coinbase has two products Coinbase platform to buy and sell orders and Coinbase pro with more features for advanced users. Coinbase operates in over 100 countries and manages a robust cryptocurrency ecosystem supporting 13,000 financial intuitions.
What is the best Defi crypto?
Defi is said to be the next big thing in cryptocurrency and blockchain platforms. Defi projects aim to provide traditional financial services such as loans, saving accounts, and asset exchange without a middleman or intermediary. The best Defi cryptos are-
Defi Coins

Lucky Block

Uniswap

Terra

Decentraland
Are all Defi built on Ethereum?
A vast majority of Defi runs on Ethereum. Ethereum was created as a smart contract platform. Smart contracts are bought in the concept of self-executing contracts. However, Ethereum is slow. Visa handles over 1, 700 to 2400 transactions per second (TPS) while Ethereum can manage only 10 to 15 TPS. Transactions pile up faster, leading to delays and higher transaction fees. Defi is available on other blockchains like – Avalanche, Binance smart chain, Polygon, Polkadot, Solona, and Cardano.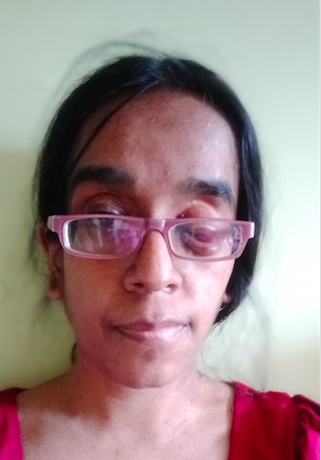 Shubha writes blogs, articles, off-page content, Google reviews, marketing email, press release, website content based on the keywords. She has written articles on tourism, horoscopes, medical conditions and procedures, SEO and digital marketing, graphic design, and technical articles. Shubha is a skilled researcher and can write plagiarism free articles with a high Grammarly score.