One of the biggest concerns among managers is ensuring all team members remain productive while working remotely. We have dedicated this last month on adding features that help managers track productivity of individual employees and overall productivity of the team. Here's all about what's new on UnRemot.
What's new on UnRemot?
1. Productivity reports
One of the reasons why most managers are hesitant about remote working is the lack of visibility. How do they know if their team members are working? Remote working in by nature demands the managers and employers to trust in their employees. But this doesn't have to mean that they remain completely clueless about the minimum time an employee spends productively.
Keeping this in mind, we've added the productivity report feature that helps both employers and employees track team and individual productivity. This feature doubles also as an attendance report to add some visibility for the employers.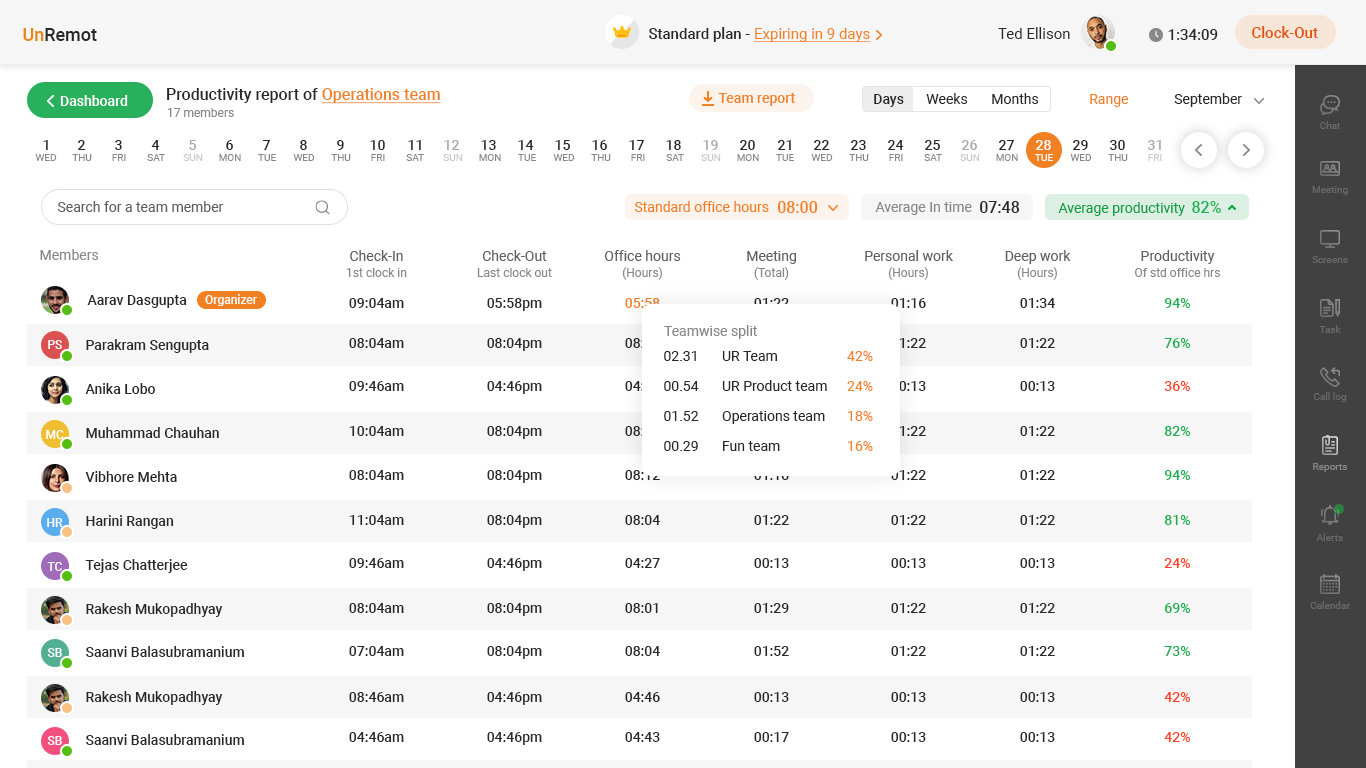 Here's a list of things you can check using Productivity Report:
Managers can track the daily check-in & check-out time of the individuals

Managers can check daily productivity and average productivity of the individuals

Managers can track the above on a weekly and monthly basis

Individuals can check their check-in & check-out time

Individuals can track their daily and average productivity.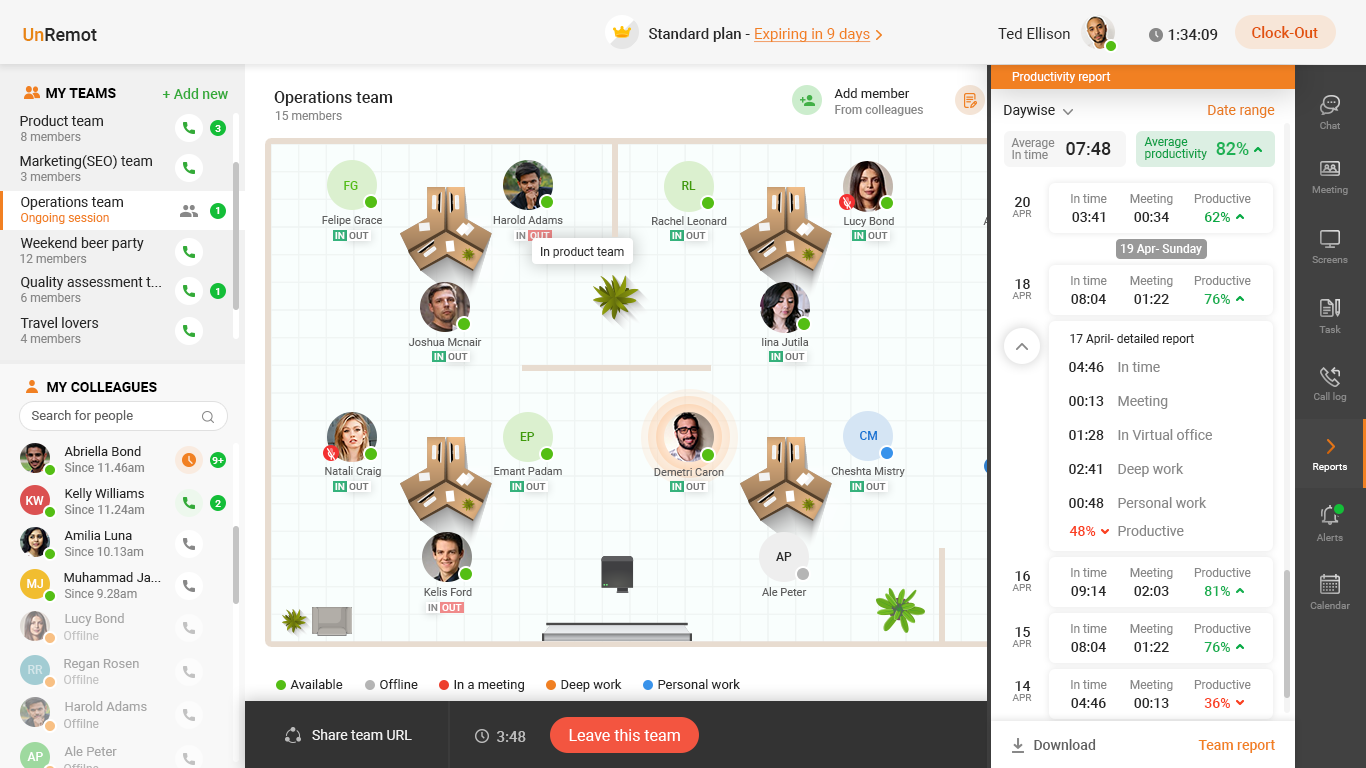 2. Console to manage team
Our next feature update has improved the UX for managing teams on UnRemot virtual office.
The team managers/admins can now quickly access the top panel in the virtual office to:
Add new team members

Rename the team

Delete the team
What's next on UnRemot?
Here's a quick glimpse of what the next Product update will include.
Remote job listings

Integration with Calendar

File sharing

Google Drive integration
More on these amazing features in the next update. Stay connected!