Are you a real estate pro and passionate about building a business out of it? Here is the first step in getting you started as a real estate consultant. Read on!
Real Estate Consultant
A real estate consultant is an expert who provides advice and recommendations to clients who are looking to purchase a new property or develop a property. They do extensive research in order to guide their clients. In this blog, we have discussed more about how to become a real estate consultant.
Also Read: How to start business with no money | A complete guide
What is real-estate consulting?
Real-estate consulting is a service provided by professionals to give advice to people or companies that are interested in investing in some property. Real estate consultants help clients decide whether adding a real estate asset or selling a real estate property is beneficial from a financial standpoint. 
What is a real estate consultant?
What is a real estate consultant? A real estate consultant is a professional who specializes in helping buyers and sellers make informed decisions related to their real estate transactions. They help conduct financial analysis for a particular property and assist with strategic real estate planning.
Real estate consultant job description
Real estate consultant job description includes the following roles, responsibilities, and duties,
Identifying and scouting investors with property consultant needs

Good verbal and written communication skills to keep in touch with clients via calls and emails

Preparing and presenting business proposals in front of clients to secure a consulting deal 

Advertising, marketing, and promoting available properties to attract potential clients

Carrying out thorough research and analysis of the property to identify areas with increasing demand and proficiency

Collaborating with legal counsels to prepare sales and lease documents

Overseeing and handling negotiations on behalf of clients
Also Read: Image Consultant | An ultimate read for best results
Top 15 real estate advisory small businesses you can start
Being a real estate agent opens doors in multiple fields. There are different small businesses that can be started in this field. Let us look at the top 15 real estate advisory small businesses you can start as a real estate consultant,
1. Property consultant
As a property consultant, the property investment professional is responsible for helping investors find their dream investment. They are particularly experienced at showing buyers and investors the best property type based on their budget and interest. The important thing to note is that property consultant majorly relies on commission pay.
2. Real estate consultants
A real estate consultant is a professional who provides financial and specialized investment advice to clients who are looking to buy, sell, or invest in a property. They work closely throughout the process of buying and selling and handle legal work on behalf of the client.
3. Leasing consultant – real estate consulting jobs
A leasing consultant is responsible for meeting with the potential renters and showing them around the available properties as per their budget and needs. The real estate consultant will also explain the lease terms and process rental applications. They also assist in processing lease renewals.
4. Real estate development consultants
Real estate development consultants offer their specialized knowledge, experience, and skills to help owners/investors manage every phase of the development process. They often have specialization in the development of certain asset types such as hotels, apartments, etc. Investors can rely on them from project conception through closeout.
5. Property management consultants
Property management consultant duties and responsibilities entail developing and sustaining good working relationships with legal counsel and other property consultants. They keep themselves update with the latest market trends and conditions to guide their clients effectively. Real estate consultants in this area inspect properties with clients and conduct surveys.
Also Read: Family Business Ideas | Everything you must know
6. Real estate investment consultant
The main role of a real estate investment consultant is to ensure that their clients are meeting their property-related requirements. They have an in-depth knowledge of the real estate industry and with their market insight provide the best advice to their customers looking to invest in private or commercial properties.
7. Commercial real estate consultant
Commercial real estate consultants are professionals who play the role of a middleman between buyers and sellers of commercial real estate. A commercial real estate consultant can either work individually, or open a small firm of their own, or as a member of a commercial real estate firm.
8. Real estate advisory services
A real estate advisor's primary job involves evaluating real estate, short and long-term goals, and provide options for the best use of any property. They help their clients maximize their real estate investments. Real estate advisors provide guidance in developing, building, or renovating residential and commercial properties.
9. Real estate consultant and financial advisor
Real estate consultants and financial advisors are required to carry out research and analysis on the latest market trends. Based on the available data, they predict the future of the real estate market. Based on these predictions, companies make investments and sales in real estate.
10. Corporate real estate advisory
Corporate real estate comprises land and buildings owned or leased by companies not primarily in the real estate business. They are real estate consultants who provide commercial real estate services for commercial applications. They provide comprehensive services including sales contracts, lease negotiations, strategic planning, etc.
Also Read: Independent Consultant | A comprehensive guide
How to become a real estate consultant?
Becoming a real estate consultant doesn't require any special educational requirements. However, having an advanced degree and a real estate license increases your chances of having a successful career in this field. Here are few steps that can help you become a real estate consultant,
1. Choose your real estate consultation specialty
There are different types of real estate consulting areas that interested personnel can opt for: property management, consulting services, residential, and investors. Research different consulting areas and determine your field of interest, so that you have a concrete direction to pursue your career.
2. Acquire real estate consultant license
Passing a state licensing exam to attain a real estate license is a fail-proof way of ensuring success in this field. Additionally, an associate broker's license will help real estate agents to work as both real estate agents and sales agents. Knowing industry-specific terminology helps offer valuable advice to clients. 
3. Get certified in real estate consulting services
Getting certification from the International Association of Real Estate Consultants or obtaining membership of the National Association of Realtors can contribute immensely towards a successful career in the field of real estate. It gives an edge to your career and helps you stand ahead of the competitors.
Also Read: Educational Consultant | Everything you must know
Real estate consultant fees in the US
Real estate consultants usually work either individually or associated with a firm. Real estate consultants get paid a percentage of commission which is usually 6% of the real estate sale price. Here are the different ways in which a real estate consultant gets paid,
1. A property management consultant gets 5% to 6% commission
The real estate consultants are usually paid after the deal is closed. The standard commission for a real estate transaction is 5% to 6% of the property's sale price. The commission pay is split between the seller's agent and the buyer's agent equally.
2. Real estate consultant jobs hourly pay
The average hourly wage of a real estate consultant in the U.S is $30. The hourly salary range typically falls between $26 to $35. The hourly pay rate highly depends on factors such as relevant experience acquired as a real estate agent, education, certification, additional skills.
3. Real estate advisory firm pays fixed salary
It is usually common for real estate consultants to get a percentage of the commission but there are cases when real estate are employed by a broker and are given a fixed salary. On top of the salary, the bonus is paid based on customer satisfaction.
Also Read: Cryptocurrency Consultant | A complete guide
Top 5 real estate advisory firms in the US
Real estate advisory firms provide services for investors, owners, and tenants by combing specialized expertise, local market insight, and the right resources. While there are hundreds of real estate advisory firms in the U.S., we have compiled a list of top 5 advisor firms,
1. JLL – real estate consulting firms
JLL, headquartered in Chicago, is a leading professional services firm. This Fortune 500 company, specializes in real estate and investment management. They provide integrated commercial real estate services based on sound market research and relevant knowledge. JLL operates in over 80 countries with nearly 300 corporate offices.
2. Savills – property consulting group
Savills, an FTSE 250 company headquartered in London, is a global real estate provider with a network of more than 35,000 people across several different continents. It advises corporates, institutions, and private clients who are seeking to acquire, lease or develop real estate properties. 
3. Colliers International – property management consulting
Colliers International Group Inc. is a leading global real estate services company operating in over 68 countries all over the world. Colliers real estate consultants provide a full range of services to real estate buyers and sellers located across the world. They provided strategic advice and execution.
4. HFF – real estate advisory firms
HFF is an experienced real estate advisor in the public-to-private domain and has actively participated in the largest of such transactions over the past several years. They have an exhaustive business range covering: debt placement, investment advisory, funds marketing, equity placement, loan sales, loan servicing, etc.
5. Cushman & Wakefield – real estate operator
Cushman & Wakefield is a global real estate services firm that has been delivering exceptional value for real estate buyers and sellers. It is amongst the largest commercial property management companies worldwide with 51,000 employees in 400 offices located across 70 countries all over the world.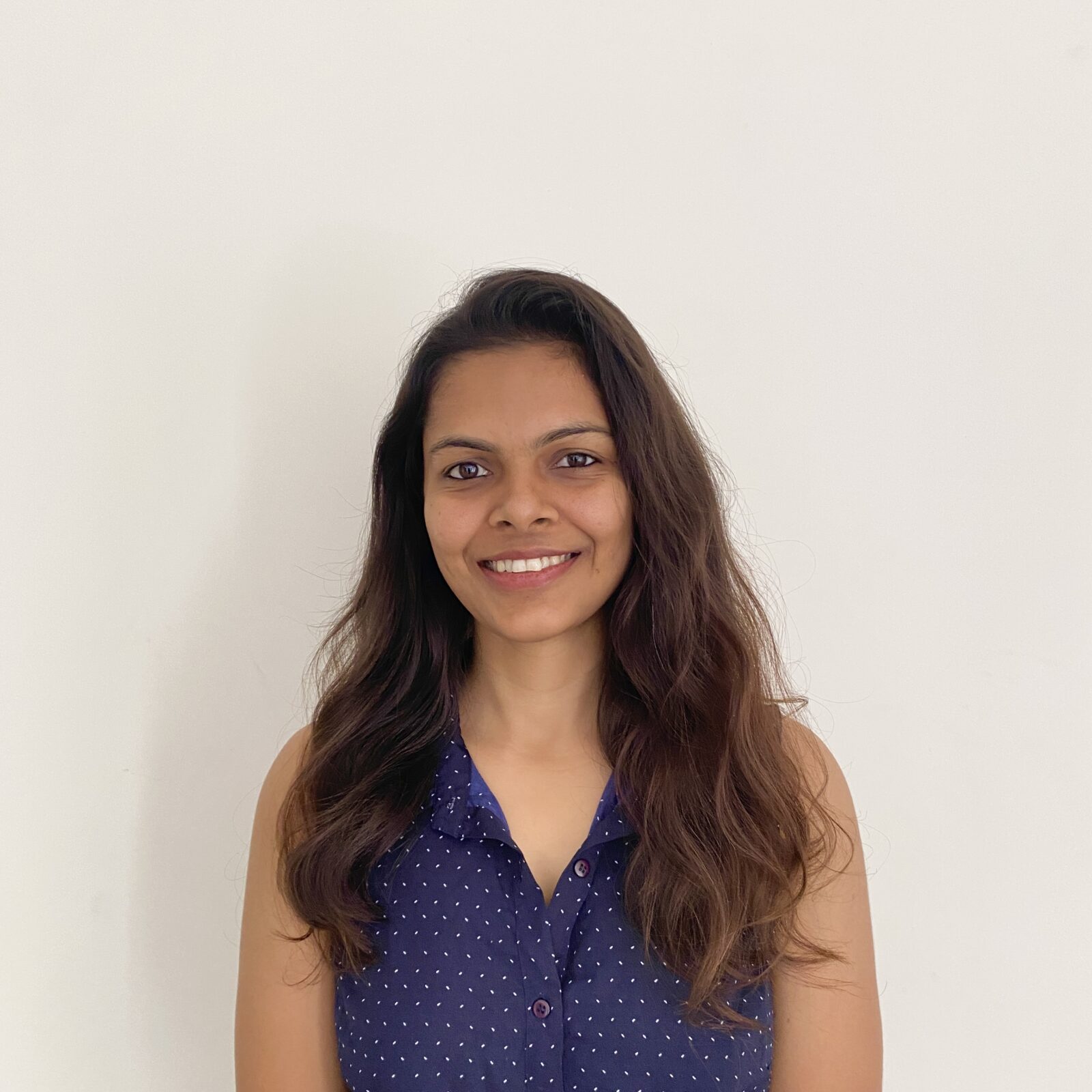 Megha is a content writer with sharp technical skills, owing to her past experience in networking and telecom domains. She focuses on various topics including productivity, remote work, people management, technology, market trends, and workspace collaboration.