Being an image consultant is a trending career now. Are you inspired to become one? Here is a 5 step guide and top 15 career choices for you. Read on!
Image Consultant
The image consultant profession started in the early 1980s. The profession has expanded far beyond fashion. Today it includes communication, interview skills, personal branding, body language, and presentation. In this blog, we attempt to answer your questions about what does an image consultant do? How do you become an image consultant? The image consultant's courses and consulting certification are available.
What is image consulting?
What is an image consultant? An image consultant definition is a person who focuses on the impact made by their clients in their personal and professional sphere. Image consulting is a mix of psychology, fashion, and marketing. They aim to improve their client's appearance, behavior, digital footprint, and communication.
Also Read: Social Media Consultant | A comprehensive guide
Image consultant job description
Image consultant careers are exciting and fulfilling. You help to improve your client's personal and professional image. People or firms hire them to improve their public relations strategy. The job description is as follows,
Schedule extensive meetings with clients to understand their personal and professional goals.
Analyze, refine, and alter client's image, behavior, and communication skills.
Work with corporate clients through professional brand, coaching, and projects.
Organize and conduct seminars and workshops, for corporate to meet their professional goals.
Promote your client through articles in social and print media and other forums.
Help create an authentic, suitable, and sustainable image.
Also Read: Security Consultant | Everything you must know
Top 15 image consultant businesses one can start
Starting your image consultant business is daunting. You need to have a background in fashion or a related field. It is important to have contacts with people in the retail side of the business. To start any business you need to identify your market. Your clients can be corporations or individuals. Here are some businesses you can start.
1. Personal image consulting
Personal image consulting services, help individuals create a positive first impression. The consultant checks their client's lifestyles, roles, and goals before suggesting changes. They choose to dress according to body type while incorporating the personal style of their clients. They help improve their client's body language and etiquette.
2. Image consulting job
Image consulting jobs encompass three components visual, behavioral, and communication. Visual components consist of clothing, grooming, body language, and other physical components. Behavioral components are listening, public speaking, etiquette, and language. Communication components include improving paralinguistic, writing, and presentation skills. They work on the three components to help clients achieve their potential.
3. Image specialist
Image specialists help transform lives. They help bring out the best qualities of their clients and become more successful. They improve their client's behavior, appearance, and communication skills. An image specialist interacts with their clients to understand their goals, job profile, and pain points. They use psychometric tests for better understanding. They use the results to map out a sustainable transformation.
4. Image consultant jobs
Image consultant jobs need candidates to have a flair for style and design. They work with their clients to develop a unique image to meet their personal and professional goals. They work with clients to develop style, behavior and enhance their communication skills. They help promote their client on print and digital platforms.
5. Online image consultant
Online image consultant advises companies and individuals on how to manage their digital media. It is important to have a consistent image online and offline. They streamline their client's online presence across various social media platforms and websites. They work with their clients to ensure quality and uniform content on their websites, blogs, and social media pages.
6. Personal style consulting
Personal style consulting is the art of image and appearance building. They choose clothing and accessories based on the client's body type and needs. Personal style consultant helps their clients with make-up, hair, and home décor. They need to be mindful of their client's styling preference when suggesting outfits. They should have an understanding of the latest fashion trends.
7. Professional image consultant
Companies today realize the importance of brand image. They realize their employee's image is part of their corporate brand. Professional images consultants improve the appearance, behavior, customer interaction, and communication of front-end employees. They help the employees become successful brand ambassadors of the company. Firms hire them for etiquette, professional conduct, presentation, and communication skills training.
8. Image consulting business
Image consulting business professionals train executives to dress for success. They may have to work with other professionals for the consult. They collaborate with hairstylists, makeup executives, dieticians, personal trainers, and media professionals. They now conduct training online for their clients. The consultants train business professionals for social and business events, speeches, and presentations.
Also Read: Leasing Consultant | A complete guide
9. Executive image consultants
Executive image consultants help entrepreneurs, high-level and mid-level executives create an image with executive style. Executive image consulting involves learning their client's unique character traits and what they want to convey through their appearance. They identify the gaps in their client's wardrobe. They proceed to fill the gaps based on their client's lifestyle and body type.
10. Image coach
Image coach works on the way the client is perceived. A person's image has several elements like – self-esteem, dress sense, and communication skill. Image coach works with their client's to bring out the best in their clients. The consultant will help develop a unique authentic style to get a favorable response.
11. Personal consultant
A personal consultant works to improve their client's total appearance. Consultants first study their clients before suggesting improvements to their appearance. A consultancy aims to help its clients meet personal and professional goals. During the evaluation process, they learn more about the client. The consultant works w to bring about visible and meaningful changes in appearance, skill, and behavior.
12. FIT image consulting
FIT is a renowned college for fashion, design, art, communication, and business. Fit image consulting course is well respected. The extensive course content for image consulting covers topics like fashion, wardrobe planning, event planning, and publicity.
13. Makeover consultants
Makeover consultants are not limited to changing someone's wardrobe choices. They help individuals find their style quotient and help them find clothes suitable for body shape. Makeover consultant performs color analysis to find a suitable color. They give grooming, makeup tips. They help clients project the image they want. They work on their client's body language.
14. Image consulting services
Individuals and organizations can opt for image consulting services. You have a specialized image consultant for men or women. They offer services like communication assessment, appearance management, styling, grooming, personal shopping, or wardrobe consultancy. It can include professional and personal development training and coaching programs.
15. Corporate image consultant
Corporate image consultants help working professionals to create a great first impression. They equip their clients with tools to project their best selves. They mold the dressing and image of staff as they progress. They teach their clients to dress for each occasion. They ensure corporate leader's image is consistent with their brand image.
Also Read: Healthcare Consultant | Critical items that you must know!
How to become an image consultant?
A personal image consultant must be a great communicator. They teach their client's react in specific situations. You need to establish an interpersonal relationship with your clients. You need to correct your client. You need strong organizational skills with the ability to multi-task. In this section, we elaborate on how to become an image consultant.
1. Personal image consultants training
There is no formal course for personal image consultants. Most consultants have completed their bachelor's degree in related fields like communication, marketing, psychology, beauty, fashion, or public relations. Though formal training is not compulsory it is beneficial. Several institutes like London Image Institute provide training. There are courses for image consultants online or community colleges.
2. Consultant certification
Consultant certification will help you get recognition for your abilities and skillsets. The Association of Image Consultants International AICI offers three certifications,
Certified image professional (CIP)
Certified image masters (CIM)
The AICI offers fashion stylist certifications in two levels First Level Certification (FLC) and Certified Image Professional (CIP). There are personal and styling courses that offer image consulting certification online.
3. Job experience as image consultants
You need the experience to become one. They can develop their skills working in other jobs. Opt for jobs like a sales associate at a clothing store, a personal shopper or stylist, or a beauty consultant at a makeup counter. These jobs will give you firsthand experience working and advising clients.
4. Choose your specialization as an image consultant
You can choose a specialization that focuses on your strengths and skills. You can choose communications or style, beauty, etiquette style. This will help define your career path and improve your skills. You will be able to target your audience better. You need to stay updated about the latest trends in the industry.
5. Become an image consultant by networking
Networking is important to become an image specialist. You may need to develop a relationship with other professionals. You may need a consult with related industries like event management, photography, and media. You need to build a portfolio to attract new clients. You can offer a free image consultant service to friends or family to build your portfolio. If you are starting a business you need to build an online presence.
Also Read: Family Business Ideas | Everything you must know
Payscale of image consulting professionals
Person image consulting professionals earn an average annual income of $67,374/- or $32 per hour. The salary of an image consultant near you can start at $48,527 and senior image consultants 83,000. Their average annual bonus is $1691. The salary depends on their experience and location.
1. Image consultant NYC
The average gross salary of an image consultant NYC is $35,976 or 17.30/hour. The average bonus in the city is $3,770. Entry-level image consultants or with one to three years of experience earn approximately $29,190. Senior image consultants with 8+ years of experience earn an annual salary of $42,529.
2. Image consultant Dallas
The average salary of image consultant Dallas is $42975 or works out to $20.66/hour. The salary of an entry-level image consulting Dallas professional can start at $33,000 per hour. Senior image consultants earn $104,500 annually. 75% of them in Dallas earn $52,000 annually.
3. Image consulting DC
Image consulting DC professionals can get an average annual salary of $448404 or $21.54/hour. Salaries of image specialists in DC start at $33,170 and can go up to $125,270.
4. Image consulting San Francisco
The average annual salary for image consulting San Francisco is $38,284 or $18.41/hour. The average bonus in San Francisco is $4.012. The salary of entry-level consultants in San Francisco is $33,903. Candidates with 8+ years of experience earn approximately $45,257. The average salary of consultants in Miami is $31,414.
5. Image consulting Boston
Image consulting Boston professionals can get an average annual salary of $90,000. The salary range of consultants in Boston can start at $41,000 and can go up to $200,000. A consultant with a bachelor's degree earns an average of $87,000. Those who have completed their masters can earn an average of $96,500.
Also Read: How to start business with no money | A complete guide
Image consultant courses
The training is like public relations specialists. There are no bachelor's degrees in image consultancy, there are image consultant training courses you can attend. Several consultants study public relations or communication. Some consultants study fashion. Best universities for Bachelors in Communication,
University of Pennsylvania
University of Southern California
Cornel University
Boston University
DePauw University
Best Universities for Bachelors in Fashion,
Fashion Institute of Technology, New York.

Parsons: Fashion, Art and Design School, New York.

Westphal College of Media Arts & Design, Philadelphia.

Stephens College, Columbia.

Kent State University, Ohio.
Some institutes which have courses are,
London image institute
Pearla Academy
Fashion stylist institute
MESA Community College
International Career Institute (ICI)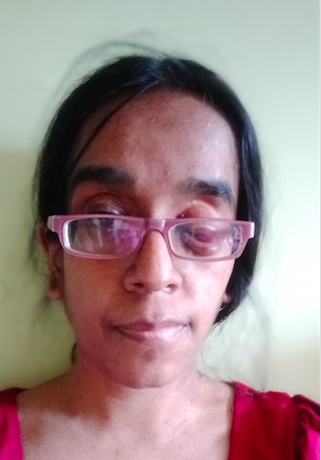 Shubha writes blogs, articles, off-page content, Google reviews, marketing email, press release, website content based on the keywords. She has written articles on tourism, horoscopes, medical conditions and procedures, SEO and digital marketing, graphic design, and technical articles. Shubha is a skilled researcher and can write plagiarism free articles with a high Grammarly score.