Passionate in real estate and keen to become a leasing consultant? Here is a guide for you to get starting. Read on!
Leasing Consultant
43 million households in America live in rented properties. Some prefer renting a home before buying it and some prefer to rent. A leasing consultant helps people find a place to rent. In this blog, we explain what does a leasing consultant do? i.e. lease manager job description. You will also learn about the top career paths and how to become a leasing expert and some resume samples
Leasing consultant job description
The leasing consultant description is assisting prospective tenants during the leasing of property. A rental consultant is a rental property specialist.
Manage the leased property of existing and potential clients.
Organize property viewing, follow-ups and update the contact management database.
Market the property through an open house and individual viewing.
Negotiate lease terms with landlords and property management companies.
Schedule lease applications and ensure statutory compliance.
Execute lease agreements and assist with move-in processes.
Prepare required paperwork for the lease.
Plan and put in place a marketing strategy for leased property.
Respond to inquiries or leads and inspect the property.
Provide required help to clients with large real estate portfolios.
Also Read: Small business consulting | A how-to guide for everyone
Top 10 leasing agents duties
Leasing consultant job duties include helping their client buy, sell or rent properties. Brokers and leasing agent work are similar. Leasing agents are,
Find potential clients to buy, sell or rent properties.
Offer advice on prices, mortgage, market information, etc.
Study property prices to determine competitive market prices.
List out properties for rent with relevant information like price, location, and amenities offered.
Generate interest for the property through advertisements, open houses, and listing.
Show the property to buyers and renters.
Offer the seller with sale offer for consideration.
Mediate during negotiations between buyer and seller.
Ensure both parties fulfill the terms and conditions of sale.
Prepare documents for sale.
Also Read: Small Business Quotes | Critical items that you must know!
Top 7 profiles within leasing consultant jobs
Leasing consultant jobs are exciting. You will have a good deal of autonomy. You interact with a potential renter, as you show them different apartment options. After a few years of experience, you can operate on your own. You play the role of a tour guide as you highlight amenities in your area and the property.
1. Apartment leasing consultant job
The apartment leasing consultant job market is worth over$173 billion in the US. The apartment leasing consultant job description is extensive. It entails finding new residents for apartments and giving the prospective residents tour of the apartments. They handle the paperwork involved in leasing out the apartment. The job involves marketing for renting apartments. They help the property manager maintain the property.
2. Commercial lease consultants
Commercial lease consultants met potential renters. and show them available commercial properties. They generate leads by advertising available properties and spreading the word. They conduct rental analysis. They execute required legal documents and checks. They create marketing strategies to improve leasing prospects. Negotiate lease agreements to please both parties.
3. Sales and leasing consultant
Sale and leasing consultant helps clients research the property market. Sales and leasing consultant responsibilities are vast. They post property advertisements. They manage rental applications and maintain accurate sales records. They negotiate terms of lease and sale closure. Sale and leasing consultant trains new staff members. They need to remain updated about the real estate market.
4. Apartment consultant
Apartment consultant meets residents, prospective tenants, and property managers. Apartment leasing professional job description includes visiting and inspecting apartments and community grounds. Prepare lease documents and other related paperwork. They assist tenants while moving in and moving out. Perform required bookkeeping and record keeping. Apartment consultants do the required on-site marketing and advertising.
5. Residential lease consultant
A residential lease consultant help in finding new residents through outreach, cold calls, and marketing. They contact organizations in the community and network with local businesses. They show the property to likely clients and follow up on potential leads. They fulfill all statutory requirements while drawing up lease contracts. Residential leasing consultant job description resume should include working with property managers to meet the target.
6. Rental consultants
A rental consultant manages rental properties and helps to find tenants for vacant apartments. They help with rent renewal. They may specialize in residential houses, apartments, or renting commercial properties like office buildings or retail centers. They pre-qualify clients to rent a home once the renter expresses interest. This includes background and credit investigation.
7. Leasing specialist jobs
A major part of the leasing specialist job description is advertising available rental properties along with information like date availability, rental prices, and location. Leasing specialist jobs include performing background and credit checks on the prospective renter. They handle the paperwork requirements. They handle the collection of rent, security deposits, and application fees. They specialize in giving customized services to tenants.
Also Read: Self employed jobs | A complete guide
How to become a leasing consultant?
Leasing consultants or leasing agents work on behalf of property management companies or landlords to collect rent. They show properties to prospective clients and help in rentals. To become a leasing consultant you need to learn about the real estate market in your area and marketing. You need to try developing a relationship with the companies owning the properties.
1. Training and education for becoming a leasing agent
Those interested in becoming a leasing agent need to complete their high school diploma. As the leasing jobs near me are getting more competitive and complex, some employees prefer candidates with college degrees. A bachelor's degree in business and real estate courses will give you an advantage in the job market.
2. Attend leasing consultant classes
Many properties management companies specify qualifications in the leasing agent job description. You can attend relevant courses in real estate, sales, real estate market analysis, residential report writing, fair housing regulations, contracts, and principles of real estate management. You need to get a license to practice. Some real estate associations offer training. You need to renew the certification needs every 2 to 4 years.
3. Leasing consultant training
Leasing agent job duties use skills that improve through practice and training. The work environment is complex and you learn on the job. Leasing consultant training involves working with an experienced consultant. Larger firms may have a structured classroom training format. Some firms provide training for the exams. Real estate associations offer training programs for entry-level and experienced leasing consultants.
4. Leasing consultants study the real estate market
To become an effective leasing consultant, you need to have a sense of the property in the area you operate and the kinds of tenants that live there. You need to decide your specialization – commercial or residential properties. You should be able to answer asked questions by tenants. What is the average age group and family size in the area? Are short-term or long-term leases more popular?
5. How to become a leasing agent for apartments?
You may be interested in knowing, how to become a leasing agent for apartments? You will need to become a certified apartment leasing agent. This will help to expand your property management portfolio. You will have to complete a short course before you meet the certification requirements. Be prepared to drive a lot while showing renters available apartments.
Also Read: How to start business with no money | A complete guide
Leasing agent qualifications
Leasing agents do not require a formal degree. They must have completed their high school diploma. The leasing agent description requires you to be licensed. As the real estate market becomes more competitive and complicated, employees are specifying leasing positions with a college degree. Some community colleges and universities are offering courses in real estate.
You can opt for an associate or bachelor's degree in real estate. If you want leasing consultant jobs near me, consider courses in business, finance, economics, and law. For those interested in starting your firm, courses in marketing and accounting help. Many real estate associations offer pre-licensing courses and professional development courses.
Also Read: Family Business Ideas | Everything you must know
Leasing consultant skills
A leasing consultant's job is to find appropriate tenants for the property. They help tenants find the best property in the market. Leading consultant skills that will help you excel are,
Time management – Apt leasing consultant schedule appointments, conduct tours and close on lease. Time management skills help to ensure you use your time well and complete your appointments as scheduled.
Sales Oriented – You use your sales skills to close the deal on a lease.
Customer service – You need to use your customer service skills to resolve any issues. You need to go the extra mile to help and advise your customer
Listening – You need to hear and understand what amenities your customer is looking for in a leased property. This will help you show narrow what you will show.
Communication – Strong communication skills are vital to progress in leasing consultant jobs.
Also Read: Security Consultant | Everything you must know
Sample leasing consultant resume 
While writing a leasing consultant resume you need to show you are the best candidate for the job. Your resume should mention the leasing consultant job description for resume. Use the apartment leasing agent job description to draft your resume.
Richard Clinton
(123) 456-78910
Experience 
LUXURY APARTMENT LEASING CONSULTANT, Boston MA
2016–present
Showed and leased apartments to prospective residents and answered all questions.
Maintain proper records using proprietary software.
Verify and follow-up applications including resident screening.
Prepare leasing agreement
Follow-up on prospects and leads
Maintain and follow-up with resident receivable and delinquencies.
Key achievement
Exceeded the monthly lease quotas by 20%.
Awarded Best Leasing Consultant in 2018.
Education
Bachelor in Business from University of Boston
Skills
Excellent communication skills and active listening skills.
Ability to maintain interpersonal relationships.
Detail-oriented
Community policies
MS Office
Customer Service
Bi-lingual in English and Spanish
Certifications
National Apartment Leasing Professional (NALP)
Also Read: Social Media Consultant | A comprehensive guide
Sample leasing consultant cover letter
You need to customize every cover letter for a leasing consultant job. Your letter should touch on the top leasing agent responsibilities. It should show why you are the best candidate for the job. Here is a sample of the leasing consultant cover letter.
Dear Mr. Smith,
I am excited to forward my application for the position of apt leasing job with ABC property management. I am trustworthy and dependable and have worked in this industry for five years. 
I have consistently achieved the goals of my leasing consultant job. As a licensed leasing consultant and long-term resident of Dallas, I have a unique understanding of the local market. I assess the need of prospective tenants while showing property. I use my negotiation skills while closing a lease agreement.
Thank you for taking the time to review my cover letter and apartment leasing consultant resume. I look forward to hearing from you.
Also Read: Stock Consultant | An ultimate read for best results
Leasing agents salary
The average annual leasing agent's salary is 31523 or 16.17/hour. Entry-level apartment jobs start at 27,300 a year and experience apartment leasing agent jobs can go up to 70,000/year. The salary of leasing agents near me depends on several factors such as experience and location. Top companies for apartment leasing consultant jobs are,
Hirschbach Motor Lines $30/hour
Blanton Turner $18.79/hour
The Liberty Group $18.48/hour
Coast Property Management $18.44/hour
Pinnacle property management service $18.20/hour
Some of the best paying cities are,
Leasing consultant job in Illinois $104,000/year
Leasing consultant jobs in New York $90,000/year
Leasing consultant jobs in South Carolina $68,250/year
Leasing consultant jobs in DC is $33,263/year
Leasing consultant jobs charlotte, NC is $27,043/year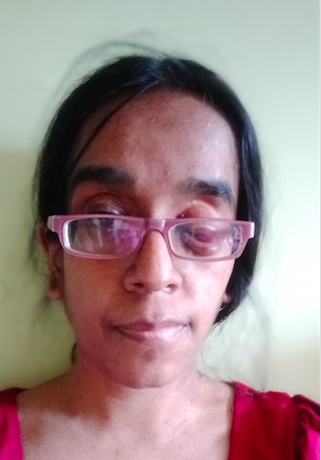 Shubha writes blogs, articles, off-page content, Google reviews, marketing email, press release, website content based on the keywords. She has written articles on tourism, horoscopes, medical conditions and procedures, SEO and digital marketing, graphic design, and technical articles. Shubha is a skilled researcher and can write plagiarism free articles with a high Grammarly score.