If you are looking to apply for the role of Quality Engineer, here is what you should keep in mind before writing your resume.
A quality engineer is someone who ensures that the manufactured product meets the set standards of quality before reaching the customers. A good resume would help you reach closer to this job position.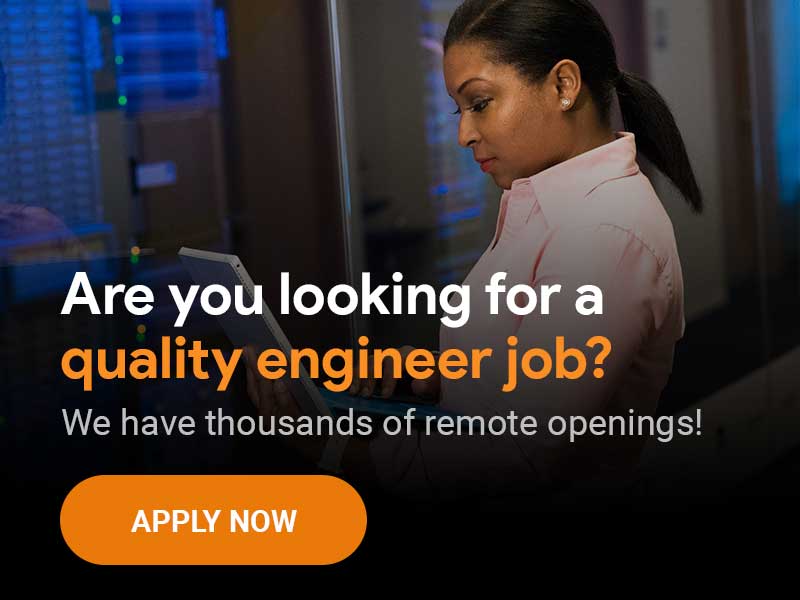 Here are a few sample quality engineer resumes that you can use as a reference to create your own.
Quality Engineer Resume
A well-written resume is first and foremost when applying for a job. It is your first introduction to the employer. With a large number of candidates applying for a job these days, a good resume is important to go through the first level of scrutiny.
Quality Engineer resume template in Word Format
Matt Damon
matt@email.com
PH: (290) 987 9879
Objective
Dynamic and meticulous quality engineer with 5+ years of professional experience in a GMP environment. Eager to join BFG Dynamics to support planning, coordinating, and performing activities that support product development and business operations.
Work Experience
Quality Engineer
FMCG Cosmetics, New York, NY
2016 – Present
Generated EMO reports in cooperation with GTC teams as well as issued start-up reports to the teams after the launch of new product lines.

Scheduled post-launch reviews to be conducted after 30 data points or 2 months of production (including the post-launch checklists and reports).

Manage the non-conformance program for the plant, incl. investigation and corrective action programs (CAPA).
Key achievements:
Prepared the Annual Product Review (APR) for all formulas that sped up the production process by 15%. 
Quality Engineer
Futuristic Electronics, New York, NY
2013–2016
Monitored field-level performance and reported on the current status and potential improvements through research and root cause analysis.

Reviewed, updated, and maintained all Specifications, Work Guides, and SOPs to ensure quality.

Developed Key Performance Indicators (KPIs) for the quality program and prepared weekly reports on the status.
Key achievement:
Developed and delivered initial quality training to 50+ new team members as well as sustainment training to 200+ team members. 
Education
BE in Electronics and communication
Florida Polytechnic University, Lakeland, FL
2009 – 2013
Key Skills
Communication

Corrective and preventative actions

Document control

Failure Investigations

Six Sigma
Certifications
Six Sigma Green Belt Certification 
Languages 
Spanish—Advanced

Korean—Communicative
Entry Level Quality Engineer Resume
An entry-level resume is the one that focuses more on your education, soft skills, and activities when you don't have any professional experience in the industry. Your resume conveys to the employer your willingness to learn and the skills you have acquired so far.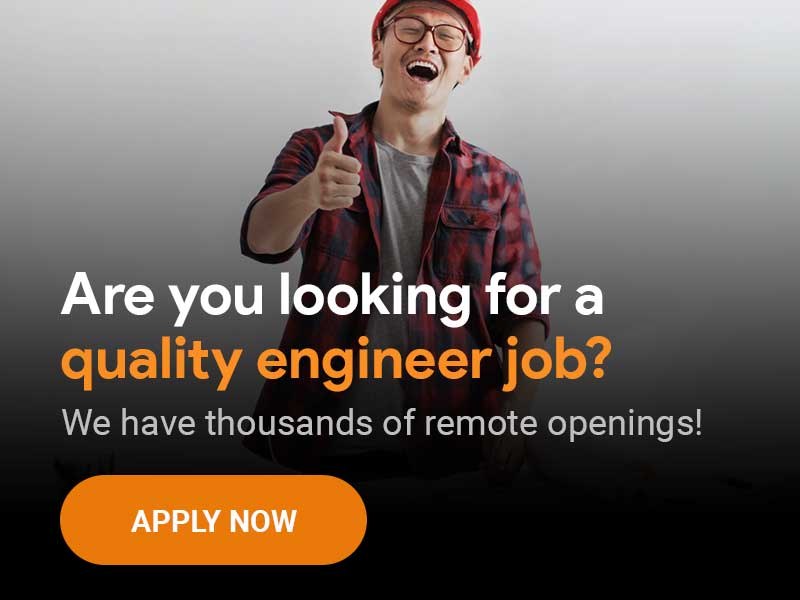 A professional entry-level resume should be personalized for different kinds of job profiles and companies you are applying to. Here are a few steps to follow while writing an entry-level quality engineer resume,
Write your resume in a clear and legible format. Emphasize your skills and education to make it more functional.

 Mention any leadership roles or volunteer work you undertook during college and your learnings from it.

Give a professional summary mentioning any work experience that you have gained so far e.g internship. Describe your goals and career path.

Give a brief of any extracurricular activity or student club that you were a part of during college. List down all the relevant certifications.

Proofread your resume for errors.
Entry Level Quality Engineer resume template in Word Format
Dott Mamon
dott@email.com
PH: (786) 765 4509
Objective
Highly motivated technology professional launching career as a software quality engineer. Bring to the table hands-on experience in the testing of software systems supporting VB.Net products and interfaces. Knowledge of standard industry QA methodologies and the Software Development Life Cycle (SDLC).
Skill Areas
Software Testing & Debugging

Test Plans and Script Development

Technical Writing

Configuration & Troubleshooting
Education
BE in Electronics and communication
Florida Polytechnic University, Lakeland, FL
2009 – 2013
Course Highlight
Object-Oriented Programming, Object-Oriented Data Structures, and Algorithms, Database Management Systems
Certifications
Oracle Certified Professional, Java SE 7 Programmer (OCPJP), 2011
Experience
Held several clerical positions at ABC College and provided assistance to students with disabilities to help finance education.
Quality Manager Resume Sample 
The best way to get the job you want is to create a top-notch resume before applying. A great resume helps you stand out from the crowd and give you a competitive edge. You may also refer the International Standards Organisation's standards for more details on how to align yourself with the world trends in this space.
Quality Manager resume template in Word Format
Pott Ramon
pott@email.com
(342) 543 2908
Professional Summary
Senior Quality Manager, adept at providing guidance, leadership, and support in the quality of products and operations. Ensures that all activities conform to applicable regulations, as well as follow company standards. Will always make sure operations adhere to the goals and objectives of the company.
Core Qualifications
Microsoft Access

Quality control Analysis

Project Management

LIMS, StatGraphics
Work Experience
Senior Quality Engineer
FMCG Cosmetics, New York
2016 – Present
Review processes and analyze product and production samples to evaluate quality and conformance.

Meet with several stakeholders to discuss quality control processes and areas that require improvement.

Manage a team of 14 Analysts that monitor performance for efficiency.



Senior Quality Engineer
Futuristic Electronics, New York
2013–2016
Designed, implemented, integrated, and maintained QMS for all manufacturing processes.

Conducted workshops, educating employees on their impact on the quality control process.
Education
BE in Electronics and communication
Florida Polytechnic University, Lakeland, FL
2009 – 2013
Here is why the above resume qualifies as a good Quality Engineer resume,
Strong professional summary with a clear objective.

Core Qualifications in a listed format helps the manager to view the technical and personal skills of the candidate.

The experience portion doesn't repeat experiences even if you had performed the same roles at multiple jobs. It's advisable to include different roles to demonstrate a wider range of work experience.

Bare Essentials in the education section which includes the degree and institute. Mention CGPA if you're a fresher.
Also Read: Best resume software
Quality Assurance Resume Template
A Quality Assurance resume is similar to any other resume but focuses more on the skills and experiences you have to be fit for the role of a Quality Assurance Engineer. A flawless resume is your first step to showcase the recruiter your eligibility for the job. 
While writing a resume make sure to use the proper spacing, neat font, and proper headings to highlight the important parts of your resume to the recruiter. Below is a Quality Assurance resume template that would help you with the relevant sections to include in a resume. 
It also gives a brief intro of all the sections and a summary of what should be written in each section.
What is the role of a Quality Engineer?
A Quality Engineer job rule requires the person to ensure that the right product is being developed using the right kind of tools, materials, and processes. A Quality Engineer helps in designing quality standards and confirms that the products are tested against them. QA engineer prevents bad software from reaching customers.
What skills does a Quality Engineer need?
A good Quality Engineer needs to have communication skills and interpersonal skills to interact with customers and different departments. Strong IT skills, a creative mindset, and software understanding of the project help in ensuring a quality product. An analytical mindset would be an asset to QA in delivering an error-free product.
Is Quality Engineer a good job?
Quality Engineer is marked as one of the fastest-growing professions in 2017. With the increasing demand for quality products, top tech companies cannot afford to launch their products without a QA engineer. The dearth of skilled professionals makes it a promising job market with multiple career paths.
What are the top 3 skills for QA analysts?
The top 3 skills for a good QA analyst are,
Good communication skills

to understand client requirements and convey them to the team.

Critical thinking

helps QA to perceive customer's viewpoint throughout the software development cycle and create several what-ifs scenarios.

Strong IT skills

to learn new tools and technologies quickly. 
What is the QA job description?
A QA job description looks for someone who has the ability to improve the quality of the product by finding faults and reporting them to the concerned teams before it reaches the customer. A Quality Engineer is expected to have excellent troubleshooting skills to ensure that the manufactured product meets the set quality standards.