Teaching online can be a stepping stone to a successful career. This article walks through the reasons why online teaching sets you up for a successful career.
Technology has changed how many industries work – teaching being one of them. There is less use of paperwork. The teacher does not have to worry about extra costs like travelling, location and therefore sets you up for a successful online career. Not only that, online teaching makes both teachers and students independent.
Students opt for e-learning because it promotes flexibility and comfort. If there are pre-recorded lectures, the student can watch these videos even in the middle of the night. More schools, colleges, and organizations are shifting to the internet. That said, the demand for online teachers continues to rise.
How can a teacher be eligible for online teaching?
If the teacher has the experience and knows technology, she can start right away which sets up the right path for success. But, for those who are just beginning, there are many top-rated online teaching certification courses. These are helpful to educate the teacher on the A to Z of conducting a successful session online.
Also, the online teaching certification programs are conducted by experts in the field. Learning from them instils confidence in the teacher. It also adds up to her credibility and hence would give a fresh start for an online teaching career.
How does online teaching benefit the teacher's career?
Building connection helps you build a successful online teaching career. The typical classrooms still exist, but nowadays, education is accessible over the internet. It can be in the form of YouTube tutorials, webinars and websites, and even zoom calls.
Through e-learning, the teacher can connect to the student beyond the classroom. Say, if the student comes up with doubt or feedback, he can communicate it over the chat. The teacher can also send important notes, videos, ideas, and links to the students to access at any hour. If the teacher needs to give an important reminder to her students at the last moment, that's possible too.
Thus, online teaching improves the connection between the teacher and the student.
Like students, online teaching enables connection between the parents too. The parents gain transparency over the teaching process. If the teacher's working method satisfies them, it creates trust and reliability. They will be more likely to recommend and invest in that specific teacher which would enhance the success of teachers in their online careers.
Also read: Teaching Philosophy | Complete guide to teaching philosophies
1. Increases awareness of the student's needs
Understanding the needs of her students better, the teacher can list down areas she needs to skill up. Then, she can work on those areas. This improves her teaching quality. In the long run, this influences her demand in the industry and can take her career to heights for online platforms hence setting up her successful career.  
The teacher can conduct online tests and quizzes to examine her students. She can also adjust to her student's pace of learning and can guide the student beyond lecture hours.
The teacher can adapt to a specific student's learning pace. For example, creating customized schedules, lesson plans, and more.
2. Incorporate Technology for growth
The teacher becomes used to different teaching platforms. This increases her knowledge base and can make a valuable point in her resume and can become a good reason to have a successful online career.
3.  Increases skill set
As goes unsaid, online teaching saves time for the teacher. For example, the commute time between the school and her home. The teacher can use this time to upgrade her skills, create worksheets, learn new concepts, etc.
The more skills the teacher learns, the better opportunities she can avail herself of.
4.  Increases global reach
Teaching on online platforms helps develop a dedicated community for the teachers. The main advantage here is that the community members can be anyone around the world.
There are also platforms that connect different teachers globally on a single platform. Teachers can communicate with each other, and discuss ideas, teaching methods, experiences, etc.
Having such global connectivity can open gateways to new career opportunities. For example, teachers can refer to each other if the need arises.
5. Helps to stay in demand
As per the reports in 2019, 52% of USA graduates found online teaching better than the classroom. Further 99% of students from the USA enrolled in online courses. The numbers say it all – Online teaching is a gateway to future growth.
Online teaching uses the modern approach. The teachers have access to tools and technologies to deliver their lessons. So, if the teacher wants to switch to another platform, she can use her technological skills and get through it.
Many online platforms enable regular training sessions for their teachers. This is a must-have if the teacher wants to stay updated and make progress in her career.
Also read: 21 Best Online Teaching Tools | For Better Virtual Teaching
6. Track progress online
Using online platforms, teachers can maintain the students' database which is one of the reasons for choosing an online platform so that they can also access it at any point. This will help her reflect and analyze her journey so far, and make changes if necessary.
7.  Build a career upon a specific niche
Through online teaching, teachers can target specific subjects. These would be the ones that are in demand but not covered in the syllabus. For example, students might keep an interest in learning to draw in detail. But their school syllabus covers only the basics. If possessed with that specific skill, the teacher can make use of this opportunity. She can launch her setup online and target such students in need.
8.  Builds credibility
Online teaching helps in building credibility and visibility among parents and kids alike. This proves to make an impact on her career.
While teaching online, the teacher doesn't have to bother about the classroom capacity. She can teach one to thousands to millions of students at a time, depending on the platform she chooses.
Consider someone using pre-recorded lectures as a mode of teaching. As many students can access her content at the same time, without putting any pressure on the teacher.
9.  Promotes Independence
Another advantage is the teacher is not confined to a single subject. If the teacher has expertise in many subjects, she might as well take many classes. It won't affect her status or create any ambiguity or limitations. Rather, such a teacher will be versatile and can apply to different opportunities at once. This will keep her passion alive, while she continues doing her job – teaching.
Online teaching helps establish the work-life balance too. Also, for those who are looking for part-time opportunities, online teaching is a good idea. Teachers can pursue many courses, online teaching certifications, and career options along with online teaching.
Online teaching remains the best choice for work-from-home opportunities. Through online teaching, teachers can either conduct one-to-one sessions or group sessions. Online teaching allows skilled individuals to earn some extra income.
Also read: Teaching strategies | Best strategies for regular & virtual classrooms
Conclusion
Online teaching is an advantage for all tutors and educators who wish to go with the trend. Their demand in the teaching industry will never stop, come what may. It's a gateway towards freedom and career growth for those who are invested in this noble profession.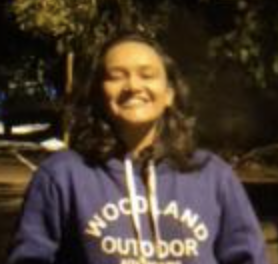 Avanti is a voracious reader of books in psychology and physics while being an experienced digital marketeer and ukelele artist. She writes on remote work, technology, space, quantum physics, and productivity.