Are you searching for no experience jobs? Here is a comprehensive list of work from home, no experience jobs that you can find in 2021!
No experience jobs
A lot of entry-level jobs or otherwise called no experience jobs are floating online that need no experience. It is a fact because I also have eleven jobs. Five out of eleven jobs are online. When I started doing these online jobs, I was unknown about job requirements.
Readers may have a question in their mind that how do I survive with so many jobs. I believe that when you decide to do something, then first prepare yourself for that work and then throw yourself at it. The more I practice, the more I learn from all kinds of experiences.
It is not easy to get a job, and I am not saying that I get them easily. But I know that working hard makes things easier. It is not difficult to do and understand entry-level jobs and no experience jobs. You need to focus on your grooming and take time to train yourself for work.
I am an online virtual assistant, freelancer, article writer, and online teaching English online. I was inexperienced in these jobs and in many ways, one could say that they were all no experience jobs when I started off. Therefore, I have put together a list of jobs that you can do online without experience. These jobs also do not require previous experience.
We will also write tips for you that can help in finding jobs easily. First, you need to choose your desired job and apply for it. Here are some beneficial jobs that can be easily done without any experience.
Also Read: Remote pharmacist jobs | Everything you must know
7 Valuable No Experience Needed Jobs in 2021
Here is a list of the top 7 no experience jobs in 2021
1. Translation
It is a plus point if you know other languages. You can join the platform that provides—translation jobs. Translation does not require experience. It is an online entry-level job that is best qualified to be under no experience jobs category. The amazing thing about online jobs is that I can do my job by traveling.
I just need a strong internet or Wi-Fi connection. At first, you may not receive any job from a client because you are a starter. Once you get some experience, then you can do a competent job. I suggest you keep your rates per hour lower than another. After some reviews, you can change the rate price.
2. Student help
When students get into college they may be frustrated because of the huge amount of work to do in comparison to what they get used to doing being a schoolboy. Thus, they start looking for people who can help them with their assignments.
Writing essays for students currently is a popular job for everybody who has expertise in a specific field of study. There are a lot of platforms offering essay writing jobs with good working conditions. If you want to have a good and stable source of income, working from all over the world, you can keep the job in mind.
3. Customer service
A customer service job is also something that falls under no experience jobs that needs no experience. Most of the companies train you according to their customer needs. A customer service job only requires friendly behavior, full attention, and quick response.
However, the customer service provider can also face the weird behavior of an upset and angry customer. So, prepare yourself for that situation.
4. Tutoring
It is both an online and physical job. But in this pandemic lockdown, it only becomes an online job which mostly qualifies to be under no experience jobs. This period needs this job more to save the future of students. Tutoring does not require special skills.
If you are good at delivering a lesson on a specific subject, then apply for this job. There are a lot of subjects that need a tutor for guideline.,
English or other languages
Math
Science
Literature
writing
Social media
Musical instruments
Blogging
Business
Also Read: Remote animation jobs | A complete guide
5. Virtual Assistance
Virtual Assistance is also a job that does not need high-level skills. We can apply for this job at basic entry-level. If you are not familiar with the duties of virtual assistance, I will define it here. It is a kind of job that offers support and helps to grow a business.
The owner of both small and big businesses can hire virtual Assistance. People hire virtual Assistance for specific things that they can't do or have no time for.
6. Teaching English or another native language
A lot of platforms are floating on the internet that hires tutors, especially for teaching languages. They cover all native languages. You just need to join the website, describe yourself and offer services and rates. After that, the student will come to you on their own. As you do not require experience in your native language, so it is quite easy.
7. Call center rep
Another big category of no experience jobs is the ones dealing with call center representatives, which is also an easy job that only needs a flow of language. If you have good speaking abilities, then you can apply for a call center rep. The duties of the call center representative are to gather information from customers and promote tickets of software companies.
Also Read: Online assistant jobs | Know before you start
How to get online jobs without experience?
What are the key steps involved in getting online jobs without experience? Here is a section we cover on 5 tips that helps you in getting no experience jobs and a list of some of the best sites recommended for entry-level jobs.
1. 5 tips to get online jobs without experience
Here is the portion of tips that can lead you to success.
1. Show your ability
When you apply for a job, show your expertise and skills. Tell them why you are suited for this job and also highlight the fact that you are targeting no experience jobs, but have enough skills to cover up for the lack of experience.
2. Prepare some questions
When you go for the interview, prepare a list of questions that the interviewer might ask. Then, ask these questions to yourself and answer them confidently. It can give you the potential to face a difficult situation.
3. Get specific
When you apply for a job, you must have a cover letter because it is a requirement. In addition, highlight some previous jobs and experiences you have had in the past.
4. Avoid competition
Avoid applying on high competition sites. Instead, choose local sites that have a limited number of people for specific services. Fiverr and Upwork are high competition sites that have thousands of freelancers providing the same services. So, the chance to get a job on these platforms is difficult.
5. Communication vital
Practice what you have to ask and tell to your future boss. Avoid rough language if you dislike something.
Also Read: Remote video editing jobs | A how-to guide for beginners
2. Best sites for getting entry-level remote jobs
There are three best sites to get entry-level online jobs. But as they are the largest sites, then prepare yourself to face high competition. These freelancing sites are;
There is also a wide range of other online job platforms, including freelance, Behance, etc. But the above mentioned are the easiest and fastest source to get a paid job.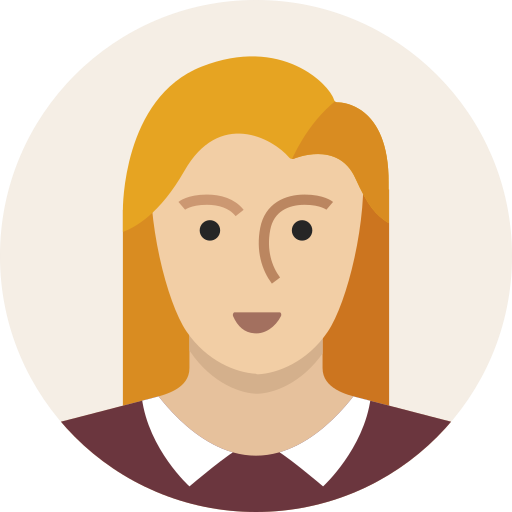 Jessica Hunter is an experienced author and curious person. She is interested in policy and economics of different countries in the world and loves creating engaging articles. Discovering the world is her true passion and favorite activity.