How do I add avalanche to MetaMask?
Avalanche (AVAX) is a cryptocurrency and blockchain platform that has been introduced as Ethereum's rival. Avalanche is a cross-chain project – Avalanche X-Chain and Avalanche C-Chain. The Avalanche X-Chain can only be added to the Avalanche wallet, while the Avalanche C-Chain can be added to the MetaMask wallet. In this blog, we examine how to add Avalanche to MetaMask. 
How do I set up MetaMask? 
Before you can connect, Avalanche to MetaMask, you must first learn how to set up your MetaMask wallet. The process is organic with the following steps –  
MetaMask is a cryptocurrency wallet that is available as an IOS and Android app store and a browser plugin for Firefox and Android. You can use MetaMask to store and transact crypto through the user-friendly interface. 

Download and install MetaMask extension – We start by downloading your preferred MetaMask extension for Chrome, Firefox, ioS, or Android from the MetaMask official website. Cross-check it is the current website before you start the downloading process.  

 Install the wallet – The installation process is straightforward. Once you install the wallet, you should see the MetaMask fox on the screen. Now click on Get Started.

Create Wallet – You have two options – create a new MetaMask wallet or import a wallet – this is if you already have a MetaMask account. You will need to use your secret recovery phrase.
Also read: Metamask vs. coinbase wallet | Best crypto wallet comparison
Select create wallet if you want to set up a new wallet. After agreeing to some standard terms and conditions, create a unique password. MetaMask will show you a secret phrase that contains 12 random words. Copy the phrases in their exact order and store them carefully. It is a backup in case you lose your phone or laptop.
Installing MetaMask extension firefox
Always download your wallet extension from the official

MetaMask website

. The download button is on the top right-hand corner of the MetaMask homepage. 

Select the firefox option to download the MetaMask extension firefox.

Click Add to Firefox on the Metamask shop listing page.

Chrome will confirm that you are truly interested in installing MetaMask. After reading the disclaimer, click Add.

After MetaMask is installed, click to launch your wallet.
MetaMask Android Installation
The MetaMask mobile app has two components – a wallet and a browser. The wallet supports any Ethereum-compatible cryptocurrency, and the web browser is already set up to work with dapps and smart contracts. You can download the MetaMask app from the Google Play Store. Always verify that you are downloading the right version. Being extra cautious while downloading can prevent the loss of funds. 
Getting started with MetaMask is a straightforward process. There is no need for a personal email address or identification. The two key parts of the procedure are seed phrase backup and password creation. In a few minutes, you'll be prepared to use your wallet.
Also read: How to write a smart contract? | Step-by-Step Guide
How to add funds to MetaMask?
It's easy to add money to your MetaMask, but if you do it incorrectly, you risk losing it all. Here is how to add funds to your Metamask wallet.
You can transfer money from a cryptocurrency exchange or purchase ETH or ERC-20 tokens directly on Metamask.
Purchase ETH or ERC-20 using Metamask.
You might be able to buy Ethereum straight on Metamask with a credit card or debit card, depending on where you live. You should be aware that using this approach may result in higher costs, and you might not get your ETH immediately because transactions often take a while to complete.
Add Money From a Bitcoin Exchange
You can transfer bitcoin into your Metamask wallet by using a reputable exchange like FTX, Coinbase, or Binance. You do have to pay withdrawal fees while purchasing ETH on FTX and depositing it into Metamask. After you buy the currency, you can enter your MetaMask address in the receiver's address.
Also read: Decentraland vs Sandbox: Complete analysis of the top Metaverses
How to buy MetaMask coins from your wallet?
It is easy to buy MetaMask Coins from your wallet. Select "Buy ETH" on your wallet on your home screen. You can buy ETH with a credit card, a bank transfer, or Apple Pay (the US only). Your account's balance in MetaMask ought to change a few minutes after the transaction has been "mined" on the Ethereum blockchain and has been processed. By clicking the pop-up link, you may view the status of your transactions on a block explorer like Etherscan. 
How to send money from Coinbase to MetaMask?
Users can use Coinbase Pay integration to help them purchase or transfer within their MetaMask wallet. Coinbase Pay is a new crypto purchase service from Coinbase.
To begin, click the blue "Buy" button on the home page.

Select the Coinbase Pay option

Go to your Coinbase account and log in (for first-time users)

Choose the coin that you want to use to top up your MetaMask wallet.

To purchase the desired token, select the funding source from your Coinbase crypto balance or one of your saved payment methods.

Check your purchase, then press "Confirm."
How to add time to MetaMask?
If you want to add Time tokens to MetaMask you can stake them on the Wonderland app. You can import Time as a custom token. 
You need to use your wallet while you are on the Avalanche network.

Click "Import Custom Token" after choosing "Import Tokens."

Copy the Avalanche C-Chain contract from the CoinMarketCap

Cross-check that Time is recognized and select Add Custom Token.
Also read: Why are NFT Gas fees so high? | Deep dive into gas fees
Can MetaMask hold bitcoin?
Can MetaMask hold bitcoin? No, MetaMask is based on the Ethereum blockchain and it is not possible to buy and store Bitcoins in your MetaMask wallet. BitCoin on the other hand is based on the blockchain. If you want to store your Bitcoin in your wallet – you can either swap it for Ethereum or wrap it up. This means when you purchase bitcoin and choose to wrap it, you are tying the value of your bitcoin to another Ethereum-based currency.
How to add Avax token to MetaMask – Step by Step
In contrast to other cross-chain projects, the Avax ecosystem operates two chains: Avalanche X-chain and Avalanche C-chain. You cannot utilize Avalanche X-chain on Web3 platforms or add it to Web3 wallets like MetaMask. The chain can only be used to receive and transmit Avalanche tokens (AVAX). Only the Avalanche wallet has access to the X-chain. You can add Avalance C on the MetaMask platform, which is utilized by Defi and other decentralized application platforms.
There are two ways you can add AVAX to MetaMask
How to add Avalance to Metamask manually
Step 1: Log in to your MetaMask wallet and click on the network bar located in the top right-hand corner. The bar lets you know which network your wallet is currently on. 
Step 2: Select Add Network from the drop-down
Step 3: Enter details into the pop-up form with the following fields. 
Network Name: Avalanche Network

New RPC URL: https://api.avax.network/ext/bc/C/rpc

ChainID: 43114

Symbol: AVAX

Explorer: https://snowtrace.io/
Step 4: Click save. 
You can now select the Avalanche Network from the Network Menu. 
Another method of adding Avalanche to MetaMask through Snowtrace 
Add Avalanche network to your MetaMask wallet is via the Avalanche network explorer
Step 1: Visit Snowtrace website. Snowtrace is a blockchain explorer for Avalanche. 
Step 2: Click "Add C-Chain Network" on the bottom right-hand corner of the website. If you have not already logged in to your MetaMask wallet, you will be prompted to after selecting this option. Confirm the connection request, and you are set.
How to Send AVAX to the MetaMask from Avalanche Mainnet
Now that you've set up MetaMask on Avalanche Mainnet you may wish to transfer Avax to your wallet. If you have funds on the P or X chain you need to move to the C Chain before they can be sent to your wallet. After all the funds are in the C Chain you can send funds from your Avalanche wallet to your MetaMask wallet. 
Select send

Select "C Contract" as the Source Chain.

Enter your MetaMask address into your Avalanche wallet's "To Address" field. We recommend you copy-paste the address to prevent errors.

Confirm and finalize transactions.
How do I add the Avalanche Fuji testnet to MetaMask?
Avalanche Fuji Testnet is a testnet for Avalanche Mainnet (AVAX). You can add Avalanche Fuji TestNet in two ways 
Chainlist – Visit chainlist.org and connect to the MetaMask wallet. Search for Avalanche Fuji Testnet and click on "Add to MetaMask". You can open your MetaMask Wallet and select Avalanche Fuji Testnet from the network drop-down box. 

Custom RPC in MetaMask – Open your wallet and select network. Select the Custom RPC option. Fill in the following information
Network Name: Avalanche Fuji Testnet
New RPC URL: https://api.avax-test.network/ext/bc/C/rpc
Chain ID: 43113
Currency Symbol: AVAX
Block Explorer URL: https://cchain.explorer.avax-test.network 
Save and switch to the Avalanche Fuji Testnet network.
What is an avalanche wallet?
An Avalanche wallet is a non-custodial wallet to store your Avalanche assets. You can access the Avalanche ecosystem of decentralized applications thanks to it (DApps). Three different address types are available in an Avalanche wallet: X-Chain, C-Chain, and P-Chain. Any of the three chains can be used to hold cryptocurrencies for a variety of uses. In summary, you can engage with smart contracts on the C-Chain, store assets on the X-Chain, and stake coins on the P-Chain. Within the Avalanche Wallet, you may easily transfer your tokens between the three chains. To move assets from your wallet you need to use a chain compatible with the destination wallet.
Also read: Defi vs Cefi | Decentralized Finance VS Centralized Fiance
How to send Avax from Coinbase to MetaMask?
Coinbase is well known for its reliability. It can be used to purchase Avax tokens. To send Avax from Coinbase to MetaMask. 
Find the MetaMask Wallet- You need to manage your MetaMask wallet settings. After you add the Avalanche Network to Metamask, you can copy your wallet address by clicking Account. 

Open your Coinbase profile – Log in to your Coinbase account and go to send/receive page. A list of all your assets including Avax will be listed on the page. 

Click on Transfer Avax – Choose the Avax Token and click the Send option. Click continue on the pop-up menu.

Enter your MetaMask address and confirm the transaction- To send the coins paste your MetaMask address on Coinbase. Cross check you have entered the correct address and click send. The money should appear in your wallet shortly.
How to bridge eth to Avax
The best way to bridge ETH to Avax on your MetaMask Wallet is through the official Avalance Bridge. You need to follow these steps- 
Create your MetaMask wallet with the steps outlined above and fund your wallet.

Go to the Avalance Bridge and select the 'Connect MetaMask Wallet' option.

Enter the number of Ethereum you want to bridge. 

Select 'Transfer' and wait for the on-chain transaction to finalize. It can take anywhere between 5 to 10 minutes to complete the transaction.
How to swap Avax for time?
If you want to learn, how to swap Avax for time, you need to purchase Avax. You can buy Avax from a Crypto exchange like Coinbase and swap it for time on Trader Joe DEX.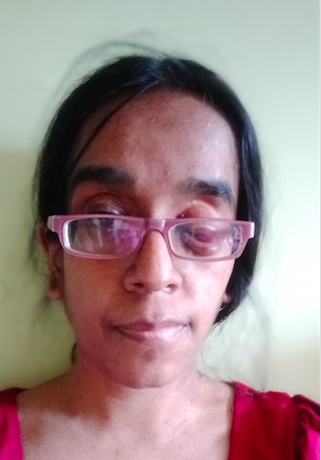 Shubha writes blogs, articles, off-page content, Google reviews, marketing email, press release, website content based on the keywords. She has written articles on tourism, horoscopes, medical conditions and procedures, SEO and digital marketing, graphic design, and technical articles. Shubha is a skilled researcher and can write plagiarism free articles with a high Grammarly score.