Is becoming a CXO in a prestigious organization your dream? Here's a complete guide on how to become a Chief experience officer.
Almost everyone has dreamt of being at the top of the food chain at a prestigious organization. The truth is: the road to the top is often bumpy, but anything is possible with consistency and dedication.
Turning a dream into reality begins with identifying the means to make it possible. In academics, it involves knowing what to study to be best suited for a career path or job qualification.
Each executive-level position has its prerequisites and benefits. But an emerging C-suite role gaining popularity is Chief Experience Officer (CXO). Companies are increasingly replacing their Chief Marketing Officer (CMO) and Chief Customer Officer (CCO) roles with a CXO. In other cases, they opt to add it to their C-suite to complement the CMO and CCO.
So, what exactly is a CXO? How can students leverage their studies to land this new lucrative C-suite position? Here's everything to know.
Also Read: Deep work summary | An ultimate read for best results
What is a CXO?
A Chief Experience Officer handles the customer experience (CX) and employee experience (EX) in a company. This is influenced by the fact that customer satisfaction is closely related to employee satisfaction. Covering both ends of the spectrum, a CXO creates organizational balance and maintains a positive brand image.
A CXO makes sure employees understand and are in line with the company vision. Additionally, they solidify employee commitment by making sure they're satisfied. Likewise, a Chief experience officer works to improve or maintain the perception a consumer has of the brand. They do so by ensuring a positive experience throughout the customer life cycle. 
Qualities of a Chief Experience officer
For an individual to be considered a good CXO, one should possess the following qualities:
Communication skills

Problem-solving skills

Ability to think outside the box

Relationship building skills

Analytical skills
Roles of a Chief experience officer 
Although the responsibilities of a CXO vary, here's a list of duties that cut across the board:
Develop and launch initiatives designed to promote customer satisfaction, loyalty, and brand awareness.

Communicate the importance of understanding consumers and the customer life cycle to employees.

Supervise a team of developers, designers, and researchers to enhance the user experience.

Represent the ideas of customers and employees in the company's decision-making process. 

Co-create effective methods to improve the customer experience.

Test and track the impact of efforts on company deliverables, such as consumer sentiment and satisfaction.
What and Where to Study to Become a Chief Experience officer
For a student, finding a course and institution of high standards can be like looking for a high-quality EssayWritingService – not an easy process; still, with some guidance, students can find a worthwhile institution (and get a high-quality essay writer service too).
It's important to note that a person needs a Master's degree to become a CXO. Below you will find the list of the best institutions to enrol in.
1. Master's in Business Administration – Wharton School of the University of Pennsylvania
Nothing prepares students for C-suite jobs better than an MBA. The program prepares students for executive-level positions in corporations and the public sector. Students learn how to leverage resources and employees to meet goals and objectives.
The program prepares students for real-world situations in managerial positions. Some of the skills taught in the program include problem-solving and resource management. Students also learn business operations and how to identify business opportunities.
According to the 2021 U.S. News & World Report ranking, Wharton's MBA program ranks number 1 in the United States. Having notable figures like Elon Musk and Warren Buffet as alumni also helps solidify the institution's prestige.
The Wharton School at the University of Pennsylvania holds the title of being the first business school in the United States.
According to U.S. News & World Report, over 80% of graduates find employment. The average salary for MBA graduates is $159,815. Simply put, it's the best institution to get an MBA.
Also Read: How to prioritize tasks | Everything you must know
2. Master of Science in Public Relations – Georgetown University
Public Relations focuses on media and communications. In particular, public relations aims at enhancing an organization's image through strategic communication. Maintaining brand reputation and managing communication crises also fall under Public Relations.
To be a successful Chief experience officer, a student needs to know the basics of Public Relations. Having a grasp on the fundamentals can help them manage a company's brand image. Creativity, quick thinking, and communications skills are among the top qualities required.
Georgetown ranks among the top universities in the U.S. and has a Public Relations Master's program to show for it. The university is known for being highly selective, with a 14% acceptance rate. Although it values academic excellence and rigor, it also prides itself in valuing the well-being of its students.
In addition to teaching the latest trends in communications, the university also offers resources to improve students' mental well-being.
Also Read: Time blocking | An ultimate read for best results
3. Master of Science in Marketing – Northwestern University, Kellogg
A marketing Master's program is research-intensive. Students learn how to conduct statistical analysis to understand market trends. Students also learn to observe factors that drive product performance and revenue generation.
Marketing graduates are also taught the fundamentals of human psychology and physiology. The learning paths are designed to help marketers understand consumer behaviour. Furthermore, it highlights their motivations for interacting and purchasing a product. These observations influence product design decisions and how they carry out marketing campaigns.
Aside from marketing, the program also teaches students management skills. This is because they'll be responsible for managing projects and people.
According to the 2021 U.S. News & World Report ranking, The Kellogg School of Management's MSc in marketing ranks highest. Additionally, 80% of graduates find employment with an average base salary of $142,857.
Also Read: Marketing Consultant | Everything you must know
4. Masters in Business Analytics – MIT, Sloan
An MSc in business analytics teaches students how to interpret and analyze data. By the end of the course, graduates should know how to solve complex business problems. Students use statistical and advanced quantitative methods to manipulate large data sets. They learn how to use that information to make informed data-driven decisions.
The data can be used to influence human or automated decisions.
The program also prepares students to take up executive-level positions by teaching leadership skills, communication, and data visualization. Graduates learn to share their insights with managers and employees in a concise manner. This creates a positive influence on business performance.
MIT Sloan ranks as the 5th best business school in the U.S. It is also the top school for business analytics, according to U.S. News. It boasts a 79.3% employment rate of its graduates, with almost a quarter of them becoming CEOs and company presidents.
However, MIT Sloan isn't for the weak. The university has built its culture around rigorous academics. The first year is usually the most difficult. Grades are calculated on a five-point scale.
Postgraduate students need to maintain a 4.0 GPA or above to graduate. Fortunately, it's all worth it. A 2020 MBA Employment Report notes that the average base salary is $140,000.
Also read: Career change | All you should know before making a big move
Conclusion 
Stakeholders from multiple industries are beginning to realize the importance of a Chief experience officer.
As new roles and functions become necessary, corporate structures will continue to evolve.
Becoming a CXO is a long but rewarding path. With the right education, graduates can climb the corporate ladder and occupy a Chief experience officer position within 5-10 years. It all starts with the right educational and institutional choice.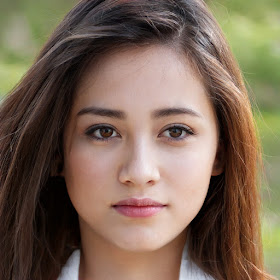 Charlie Bird is a professional journalist with 10+ years of writing experience. She writes on topics she is passionate about, and that, in her opinion, can bring the most value to the reader. Her goal is to educate and offer a helpful piece of advice.