Are you thinking of taking an online human resources course? Here's a list of 9 best online human resources courses.
Every employee is a human resource, and without the right team to link and manage them properly, the efficiency and workflow of an organization will drastically reduce. As such, the human resources department is a vital and prized part of every organization.
Being a human resource manager is an ever-evolving task. Unlike other departments, you always have to stay updated on the latest HR practices in order to keep your workforce competitive in the market. 
The best HR managers in the world take different courses to brush up their skills and remain relevant in the field. 
After reviewing the top HR courses available, we've been able to put together the best of them for your consumption. Without wasting any more time, let's get into it.
Also Read: Self Directed Learning | An ultimate read for best results
1. People Analytics Certificate Program by AIHR
This course helps HR professionals work on real-world case studies and projects. It helps professionals choose a preferred training area, and it teaches everything to international standards.
HR professionals learn translatable skills from this course that can be applied across all organizational levels and structures. 
This program is one of the best HR courses in the business and is recommended by world-class HR professionals globally. It takes a unique approach to teaching, so don't expect to be given assignments that you'd take to essay help companies.
Read more: People analytics, HR analytics, Workforce analytics 
2. Human Resource Management: HR for People Managers Specialization by Coursera
This course is created by The University of Minnesota and is hosted on Coursera. It's an HR management beginners course that focuses on people management, with less emphasis paid to other aspects of being an HR manager. 
This course is designed for entrepreneurs and small businesses, but the principles here can be scaled for bigger companies too. It's worth noting that this course focuses on the United States perspective of an HR manager.
3. Chief Human Resources Officer Program by Wharton University
Exquisitely designed and delivered by the Wharton University of Pennsylvania, this 9-month course gives practical knowledge on HR management by providing real-world scenarios to apply what you learn.
The program provides live interactive sessions with faculty members, peer network sessions (PNS), and fireside chats with successful HR managers. They also have three teaching modes to choose from. 
By the time you're done with this course, you'd have learned everything you need to know about being a Chief HR manager.
Also Read: Employee management | A complete guide
4. HR Management and Analytics by Wharton University
Another course by Wharton University makes its way into this list. This HR course provides practical skills in HR management for both old and new practitioners. 
The program combines theoretical approaches with practical applications and flexibility, resulting in a robust and holistic view of HR management. 
Upon successful conclusion of this course, you will understand how to use HR analytics to improve workplace collaborations and receive a certificate of completion.
5. Administrative Human Resources for Beginners by Udemy
This course stands out amongst the 250 human resource courses offered on Udemy, and a majority of the 170,000+ that students who have completed HR courses on Udemy recommend it. 
Created by Illumeo Learning, this program provides all the knowledge beginners need to know about HR Management for an affordable price. 
Udemy has a 30-day money-back guarantee on all courses offered on their site. So, if you feel a course isn't the right fit, you get your money back, no questions asked. The courses are self-paced and provide actionable steps to shaping your HR career.
Also Read: Team Building | Everything you must know
6. Human Resources Certificate Programs by eCornell
New York's Cornell University's Online Sector created an absolute masterclass with these courses. Here, HR professionals are taught how to diagnose challenges while coming up with optimal solutions on the go. 
These courses merge the insight and experience of leading HR researchers around the world. They focus on the current best practices and real-world application that works.
The platform provides different levels of certification, so everyone from beginners to expert level is covered. It is a self-paced learning experience with interaction with world-class faculty. 
The courses enable you to single out segments of the courses that may be difficult for you and allow you to deal with them individually. 
7. Human Resource Management by Harvard University
The prestigious Harvard University created this course on its Harvard Extension School platform. The program provides lessons on HR Management that are both led by instructors or recorded on-demand. 
The courses provided aim to help working professionals and new HR aspirants to understand the core principles of HR Management. It focuses on efficiency in human management by teaching both the human intricacies and behavioral aspects in addition to the technical parts of the job. 
The online program aims to improve the people-management skills of students as well as insight into psychology, government policies, and legalities.
Also Read: Employee Handbook | Critical items that you must know!
8. Human Resource Management and Leadership Specialization by Coursera
Macquarie University created this course, and it ranks amongst the best HR courses in the world. 
After completing the course, students will acquire the skills to lead and navigate the ever-changing global workspace and improve their conflict resolution skills.
A vital feature of this course is the evaluation of leadership theories while examining organizational culture. This program also teaches HR professionals how to motivate staff through and increase efficiency in an organization. 
It's a 5-month course paced at 5 hours a week that'll teach you to create a compelling vision, communicate it, and create a more meaningful work experience.
9. Senior Executive Development in Building Future CHROs by XLRI
This executive course was created in association with XLRI Virtual Interactive Learning. It caters to individuals who want to acquire advanced skills that translate into compelling human resource strategies. 
This course spans 10 months, and it's paced at 3 hours per day. The program is designed to produce future-ready Chief Human Resource Officers that drive business growth with great insight and innovative HR practices. 
Moreover, this course will help you develop into an HR leader who can effectively navigate every organization's human capital. The curriculum features peer-to-peer learning, networking opportunities, real-world case studies, and hands-on projects.
Also Read: Administrative assistant job description | A complete guide
Conclusion
The above courses stand at the top of HR courses worldwide. They may not be cheap, but they're a worthy investment for any HR professional who wants to improve themselves. If that sounds like you and you're looking for the best course that suits you, feel free to try any of the above-listed courses at will. Every single one of them will give you maximum value for money.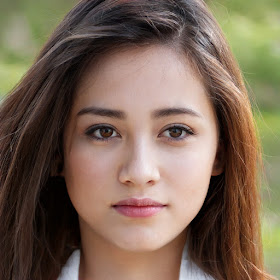 Charlie Bird is a professional journalist with 10+ years of writing experience. She writes on topics she is passionate about, and that, in her opinion, can bring the most value to the reader. Her goal is to educate and offer a helpful piece of advice.