They say that "a leader is one who knows the way, goes the way and shows the way." He is the person responsible for creating a difference between failure and success. He has an innate ability to see the future and weave the real success stories. Let us try to understand the critical ways of developing leadership skills in this article.
Team Meeting Agenda | How to set and write effective meeting agenda
Characteristics of a successful leader
1. Integrity and honesty
Well, these are the qualities which always contribute to becoming successful in the real sense of the term. It can be the fields, the board room or the battlefield. The team will emerge victorious only when the leader possesses integrity and honesty. If you, as a leader, lack these two qualities, you cannot expect the same from your team or your followers.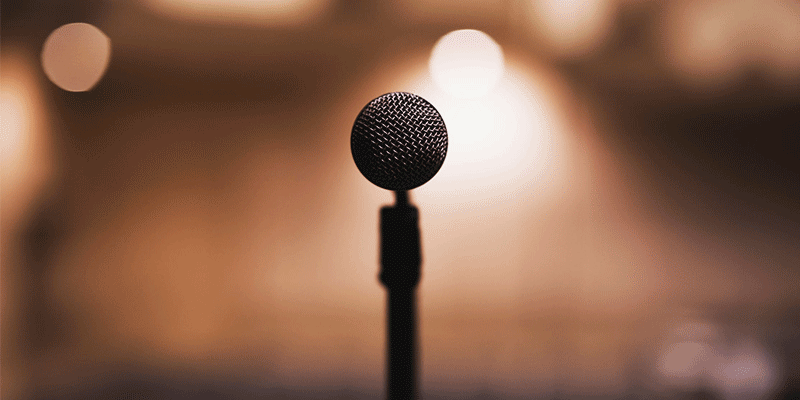 2. Inspiration
The next in the leadership skills list is the capability to inspire others. This is possible only when you can inspire others by setting an excellent example which can encourage the best in others. When the going gets tough, the tough get going. A perfect leader should always live up to this adage. They have to stay calm under pressure and motivate others. If the leader is successful in inspiring his subordinates, he will be able to overcome any kind of current or future challenge. Inspiration also comes while developing leadership skills in employees.
3. Passion and commitment
The teams always look up to their leaders, and if the leader wants them to give their best in work, they will have to have the same commitment and passion towards their work. This practice will also help to infuse the team members with new energy and get them to work better.
Free Leadership Self Assessment Test
4. Excellent communication
The leadership skills list is not complete without excellent communication. Unless the team is clear with the strategies to achieve the goal, the results are hard to get. Put simply, if the leader is not able to communicate the message effectively to the team, he is not a good leader. Becoming a good communicator is one of the essential things to do while developing leadership skills.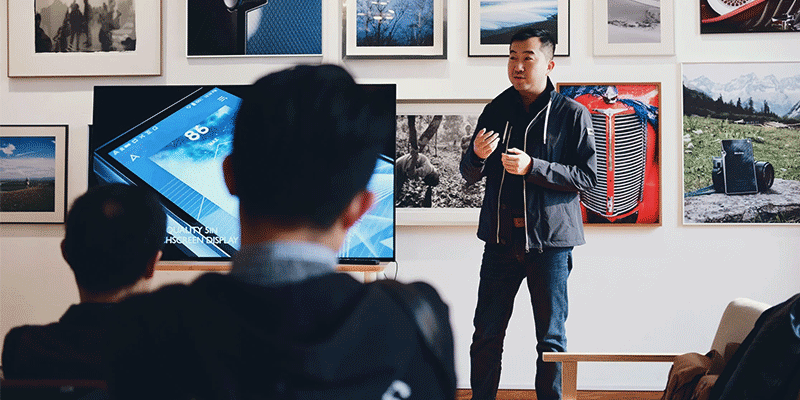 Virtual Icebreakers | How to have a smooth first remote meeting?
5. Confidence
Well, how can I forget this? To become an effective leader, he should be confident enough to ensure that other people follow their commands. If the leader is himself not sure about what he wants or what are the results he is looking for, he may never get the subordinates following him. There should be loads of confidence and assertiveness in the body language of the leader.
6. A good decision-maker
Not only should a leader have a futuristic vision, but he should also have the ability to take the right decision at the right time. The decisions made by the leaders will have the most significant impact on the masses. This involves a good amount of foresight on the part of the leaders.
Team Communication 101: What is it and How you can crack it!
7. Accountability
When we think of the word accountability, improving leadership skills, is all about building accountability. A famous quote by Arnold H Glasow states, "a good leader takes little more than his share of the blame and little less than his share of the credit." A leader should always strive to work together and instil in his subordinates, the reason to stay accountable forever. This creates a sense of responsibility, and they take the business more seriously.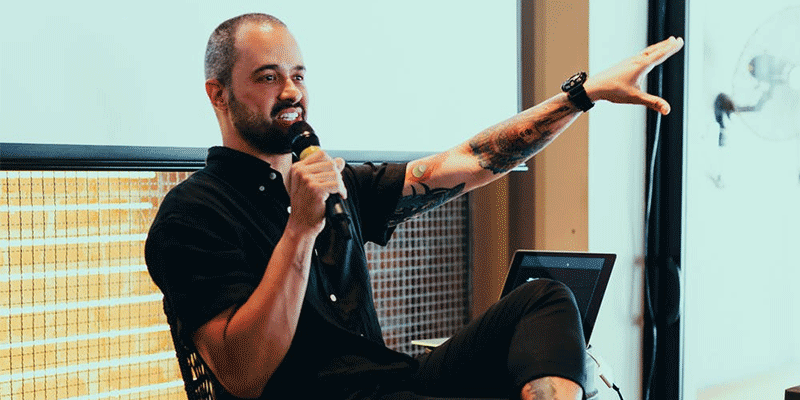 8. Creativity and innovation
What is the main difference between a leader and a follower? According to one of the greatest visionaries the world has ever produced, it is the quality of innovation. In today's world, innovation and creation are two characteristics which set a leader apart from his followers. It is always good to think out of the box and come up with unique concepts to turn the goals and ideas into reality.
7 Easy brainstorming techniques for higher creativity
9. Empathy
Developing leadership skills, is also about bringing in lots of empathy with the followers. Most leaders today follow a dictatorial style of leadership, but statistics reveal that leaders who empathise have always made a better connection with the employers.
How to improve leadership skills?
Leadership is not a matter of an overnight transition. It is a long-distance achievement and to conform to it on a better note, and it is always judicious to keep on improving leadership skills.
The prospect of getting to the top of any field is always about honing the skills and accepting new challenges. After a certain point in time, career development is not just about technical skills or tendency to work hard, but something more. There are also some essential soft skills, which one needs to learn, to take on a leadership role. An individual who is already a leader also has to keep on developing leadership skills.
Some people are natural leaders. But with grit and determination, anybody can develop the skill set, necessary to become a good leader.
How to work from home successfully?
Which leadership style is perfect for you?
Developing leadership skills is definitely of primary importance. Before we start thinking more about how to build leadership skills, it is always good to judge, what kind of a leader you want to become? There are countless articles, books and sessions by entire organisations, which give us a picture on leadership. Each of these portrays a clear picture of the perfect leader. There is no "best" approach. Also, even if you find a suitable model, you can not always force yourself to fit into it.
The leadership styles are personal traits, and it is never true that a single leadership style will suit all. We have to zero down to two factors when we think of leadership styles, the personality of the leader, as well as, the best style the team responds to. Let us quickly learn the various kinds of leadership styles, before trying to develop leadership styles resembling any or some of them.
Top 20 Problem Solving Activities | For Teams, Students, Kids
Affiliative: these leaders foster collaboration, help in resolving conflicts and stress on teamwork.
Autocratic: This kind of leader is a strong one who can get things done quickly and with proper efficiency. They are always accountable and proactive decision-makers.
Coaching: They provide inspiration, encouragement and guidance to every team member.
Charismatic: These leaders are charming and ambitious and have willing followers ever.
Bureaucratic: Looking for a leader who is a stickler for following the rules and guidelines to the T? These are the ones; you are opting for.
Democratic: These leaders are known for paying attention to all opinions and ideas from every team member, before coming to a decision.
Laissez-Faire: These are the leaders who are hands-off and laid back in nature. They allow their team members to make their own decisions, only providing necessary resources and support, whenever needed.
Pacesetting: Leaders who are driven towards excellence and can exact work more from themselves, as well as from people around, fall under this category.
Transformational: Quite similar to visionary leaders, transformational leaders are known for motivating their teams and creating a shared dream.
Visionary: Visionary leaders create a vivid picture of the organisation and the end goal to have a better understanding of the team.
Transactional: The team is very clear of the things expected from them. The leader is very straightforward about his expectations and directs his team well.
Servant: Leaders who lead by example, with generosity and integrity, fall under this category. They are very good at identifying the team's needs.
Various leadership improvement areas
A successful person always keeps on learning. So does a successful leader. Let us try to understand the different leadership improvement areas.
1. A good leader always keeps on learning
No one knows all and a leader should always try to learn from other successful leaders. The leadership styles are good to emulate. Let them be from any industry; it is always good to follow the best leadership styles or in best cases, asking them to mentor. Leadership articles, business websites and blogs are always good sources of inspiration. Twitter, Facebook and LinkedIn are some of the best media to follow the famous leaders of the world.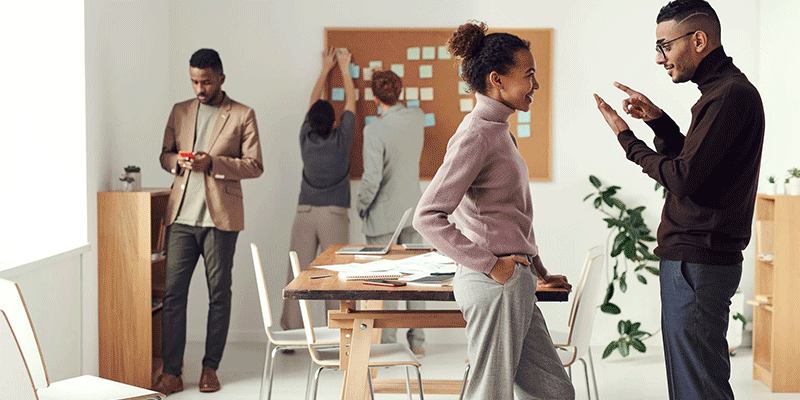 Managing Remote Teams: 13 tips that will come handy
2. Sharing credits to become a good leader
Many leaders get so much into their roles that they start developing egos and taking credit for every little work done. This is a detrimental factor as employees do not get motivated at all to work in the long run and manifest willingness to leave the organisation. It is always good to share credits with every member of the team.
3. Over-communication is a good practice
Often short messages or instructions leading to a further line of miscommunication. It is always good to sit down with the team and set clear expectations. It is more beneficial to set everything clearly from beforehand than to avoid a continuous exchange of emails later.
4. Accept valid criticism
Criticism should not be taken to heart, and they should be analysed along with a self-assessment. The right criticism should be incorporated into the daily leadership habits. This is one of the best ways of developing leadership skills.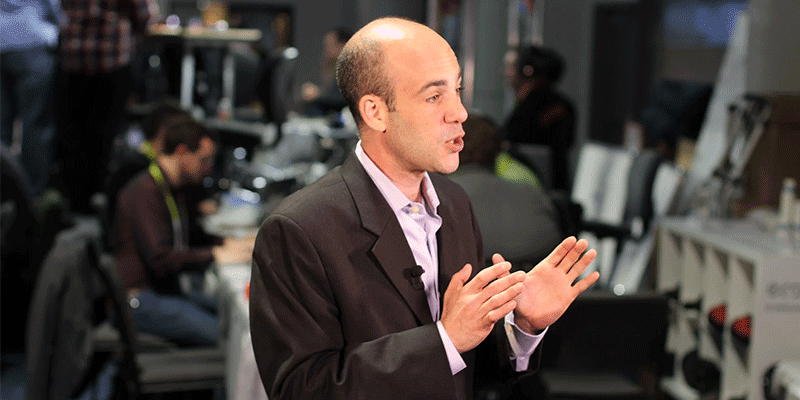 5. Setting clear expectations
When expectations are not set, the results are not tangible. The employees should know upfront, what they are expected to do. How they can achieve the targets or how they should go about a serious situation always comes out better from the leaders.
8 Best free Video Conferencing Software | Connect, Communicate, Collaborate!
6. Easily adapting to changes
Leaders have a clear mind for adapting to change. Adapting to new people and new situations is always a good thing for the leader to do. Leadership techniques will always have to change as positions will change along with people.
7. Being a good listener
Listening skills can always help the leaders have an edge over other team members. Everyone can push people into working but listening to what other people have to say, is quite an admirable quality. These leaders always go farther than the others.
8. Training and developing employees
Training and developing the people around is also an attribute which the good leaders should have. The leaders should always be aware of what are the necessary skills and how to train the people in them. They should also teach them to put the skills to the best use.
Remote training guide | Strategies to effectively train remote employees
How to make leaders out of employees?
Developing an employee is the primary responsibility of the employer, the team leader being the main person responsible. Good leaders are aware of the fact that when the time comes, they have to pass the baton to the next deserving person. They have to hone the employees for future leadership roles. This will help in boosting morale, as well as productivity. The employees' lives also become a little easier, as they can easily transition into leadership roles. Let us try to understand the ways of developing leadership skills in employees.
1. Encouraging the employees to network
Networking is not only fun but is essential for every kind of business development and growth. They should have a special connection with the professionals related to the same industry. Networking will teach the employees how to leverage powerful connections, how to start conversations with absolute strangers and also how to act with confidence. All these qualities will finally bring out a great leader.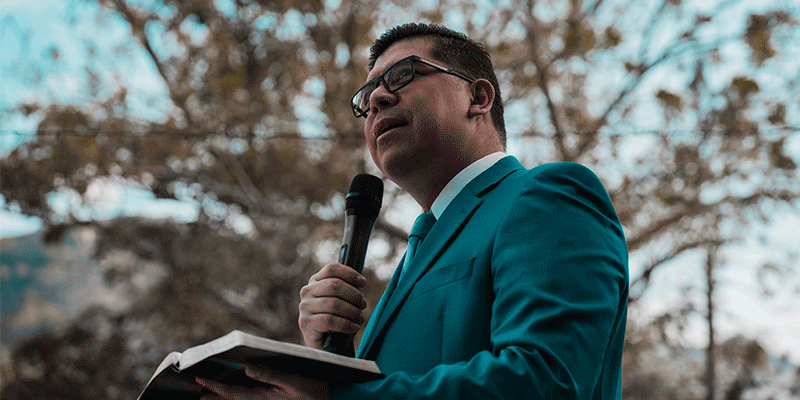 2. Growth opportunities
Developing leadership skills in employees is also about providing the right kind of growth opportunities for the employees. A mentor can be assigned to this process. Even the current leader can also act as a mentor. Mentorship programs are perfect for getting the newly hired ones on track.
Remote Work: Global Trends and Employee Best Practices
3. Keeping employees active
Providing enough growth opportunities is one of the best ways to stimulate the way employees to work. This habit ensures that the employees are not dormant in their positions or in the worst case, think of leaving the job. They should be provided with enough opportunities to grow so that they can pursue leadership roles in the company.
Developing leadership in students
It is believed that students are moulds of clay and they can be cast as per wish. Children are also future leaders and why not start building leadership skills in students. Some quick tips for the same are:
Setting a good example: It is always good to set good examples for children to learn how to lead. They learn by emulating, so examples will always be good precursors.
Emphasising on perseverance: Some of the best leaders can handle both success and failure with plan. It is always imperative to expose children to situations of both hope and disappointment. Protecting them in every situation is never a good habit.
Encouraging team participation: Children should always be taught to participate in activities involving many participants. A team spirit must be instilled, and they will learn to work for the broader interests of the team and not for his or her own.
Decision making: Taking decisions is one of the primary things a leader has to do. Children should learn this skill, as early in life as possible. In this way, he will be able to learn to weigh both the pros and cons of every kind of decision.
Encouraging work: The child should be entrusted with some responsibilities as he will gain the required confidence in this way. Developing leadership skills in children is not that tough if started from an early stage.
How to cultivate self directed learning? | Definition, Strategies, Models
Real-life examples are always good ways to learn. Leadership skills example will always help in understanding the ways a successful leader works. A great leader always has some desirable qualities which can be emulated to bring about positive changes in leadership. A leadership skills example also helps the organisation in the long run, as good leaders always bring good results.