Want to refine your leadership skills? Becoming aware of your weaknesses is a good first step. In this blog, we deep dive into the 15 common leadership weaknesses.
Leadership weaknesses
Businesses fail to grow for several reasons. Leadership weakness can cause businesses to have slower growth and failure. Companies with weak leadership fail to grab opportunities and result in underperforming staff. As a leader, you need to consider the cost of poor leadership. Analyze your leadership style, and focus on leadership strengths and weaknesses areas of your leadership.
Also Read: Keen to invest in crypto – find the best crypto financial advisor now!
15 Frequently seen leadership weaknesses
Leadership weaknesses are traits that can hurt your company's bottom line or work environment. We view traits like micromanaging, overcritical, and inconsistentness as weaknesses. Leadership strength and weaknesses assessment can help you recognize areas you need to work on and improve your leadership skills. Here are 15 qualities of poor leadership.
1. Motivating employees areas of improvement for managers examples
Motivating your employees can be difficult. Improving motivation skills are areas of improvement for managers example. When employee morale is high, productivity and efficiency of the organization increases and the office environment improve. Managers should proactively work on creating a positive work environment.
They need to praise their staff and avoid micromanaging. They should be fair and treat team members with respect. A common leadership weakness is managers cannot accept criticism and negative feedback from others.
Also Read: Keen to invest in bitcoins – find a trustworthy bitcoin trader now!
2. Weaknesses of a leader by being overcritical
Being overcritical is seen as a sign of weakness of a leader. Some leaders always find something wrong in someone's performance, productivity, initiative, or other aspects of work. Employees feel stressed and can lead to burnout.
These weaknesses of a manager may make the staff disrespectful of their management or lack the motivation to achieve company goals. Overcritical leaders often feel they are offering constructive criticism, but constant criticism increases the feeling of alienation and results in high employee turnover.
Also Read: Developing a blockchain – hire an expert blockchain developer now!
3. Bad leadership examples by lack of transparency
People can sense when someone is misleading them. A leader who withholds information or misrepresents the truth is a sign of leadership weakness. Bad leadership example by lack of transparency can shatter trust. Employees can feel disillusioned and lose respect for their leader and organization.
The lack of transparency at the workplace breeds insecurity. Employees want transparency from the management, especially during crises. People praised Zoom CEO Eric Yuan, for his transparent response to the security breach.
Also Read: Interested in crypto – find an expert crypto consultant now!
4. Micromanaging common weaknesses in leaders
Micromanaging refers to the tendency of leaders to constantly check up on the team or employee and is considered a common weakness in leaders. Leaders who micromanage may want to appear authoritative or may fear they are losing control of the situation. Micromanaging also shows a lack of confidence and trust in their team.
This weakness as a leader can frustrate your team members and make them demotivated. Experts recommend leaders should focus on outcomes and trust the team to follow through. They should have periodic checks to ensure progress.
Also Read: Interested in NFT – find an expert NFT consultant now!
5. Poor qualities of a leader of excessive connectivity
We live in a world where we feel we need to be connected 24/7. One of the poor qualities of leaders seen nowadays is the need to connect constantly with their team. This approach of staying connected throughout the day or being omnipresent is bad for managers and their staff.
This tendency called hurry sickness can make your team work faster and multitask even it is not required. The leader often misses the big picture. On the other hand, one of the leadership weaknesses is over-commitment and excessive stress can make leaders inaccessible.
Also Read: Keen to invest in Ethereum – find a trustworthy ETHtrader now!
6. Management weaknesses of stagnancy
Leaders are in danger of getting stuck in their ways leading to a management weakness of stagnancy. Even if the current methods are working, teams should avoid becoming complacent. Successful businesses can become static and lose the desire to innovate. They get stuck in a comfort zone and are unwilling to take risks.
Employees are demotivated and stop growing. Companies can stop changing with the times. Poor leadership style results in leaders stopping listening to feedback, even from clients.
Also Read: Developing an NFT – hire an expert NFT developer now!
7. Leadership weakness of needing to be liked
It is natural if leaders want to be popular. Leadership weaknesses like craving to be liked can cloud their business judgment. They may want to make decisions that make them popular but may not be the best for business. Instead of striving to be popular, they need to be understood and respected.
They should be open and communicate with the team frequently. Leaders should explain the reason behind a decision that affects the future of their team or company.
Also Read: Building a blockchain – browse varied blockchain consulting services now!
8. Weak manager characteristics of hypocrisy
Leaders set an example for their team. Hypocrisy is a frequent weak manager characteristic. Hypocrisy is an attitude – do what I say and not what I do. Leaders want to create a work environment but are unwilling to participate in the culture they are trying to build.
Leaders cannot hold their staff accountable if they are unwilling to work as hard as their staff. They need to be aware of their behavior and hold themselves to the same, if not higher standard.
9. Negative leadership traits of failing to set clear expectations
Employees prefer clear-cut instructions rather than figuring out what is required. The negative leadership traits of failing to set clear expectations make employees feel directionless. Unclear goals and objectives will weaken the team. Failing to set expectations includes setting clear boundaries of behavior.
It may lead to misunderstandings about expected norms. They feel demotivated and less productive. Employees want to know their work is meaningful and is contributing to the company goals. Leaders should communicate goals and objectives clearly.
Also Read: Lost your bitcoins? Find a bitcoin recovery expert to retrieve it!
10. Operating with rules is an example of a weakness in bureaucracies
One of the examples of weakness in bureaucracies is always operating within a set of procedures. In business, it is hard to think of every eventuality. In unfamiliar scenarios, a bureaucratic leader does nothing. Leaders may think 80-20 thumb rule, where someone written procedures for 80% of circumstances.
The leader may have no idea what to do in times when there are no procedures. Leadership weaknesses like bureaucracies is that people are unwilling to make decisions using their judgment. They should try to brainstorm to find solutions.
11. Bad leadership styles of acting like a bully
Acting like bullies is a bad leadership style. A bad leader uses intimidation and fear to compel an employee to toe the line and complete the work assigned. They publicly berate their employees for personality or appearance rather than the work the employee is doing.
Employees who work for an organization, where the boss is a bully feel demoralized, and the organization has high employee turnover. Productivity of the organization suffers. Leadership weaknesses like bullying can lead to a stressful work environment and can be psychologically damaging.
Also Read: Keen to invest in bitcoins – find a trustworthy bitcoin broker now!
12. Lack of faith leadership weaknesses examples
Leaders who lack faith in their staff, will have an unhappy workplace. The leadership weakness examples include the lack of faith in their staff opinions and expertise. It is demoralizing and can affect professional growth. Leaders do not know how to deal with every aspect of the business. They need to delegate to take the business forward.
Leaders need to trust the employee to complete the assigned task. They are free to question them, but if the employee completes their assignment successfully. They should have faith in them and the process.
13. Poor leader qualities of having clear favourites
The danger of poor leader qualities of playing favorites is that most leaders are unaware of is the tendency. Leaders may prefer a particular style of working, or method of communicating, or a problem-solving approach. There is nothing wrong with having preferences.
It is a leadership weakness if a leader ignores the contributions of some members while noticing the work of a select few. This tendency can ruin the dynamics of a team and lead to resentment.
Also Read: Interested in crypto – find an expert digital asset investor now!
14. Areas of improvement for supervisors to become flexible
Areas of improvement supervisors can work on are becoming flexible. A good leader needs to respond to the changing circumstances in the workplace. They need to treat their staff as individuals. They should take the personal preferences of their staff into account.
An inflexible approach has taken the form of my way or the highway attitude to strict compliance to timelines. This approach can lead to a fractured culture and lower productivity. Supervisors should proactively consult with their team and be open to criticism.
Also Read: Invest large in bitcoins – get a profitable deal from a bitcoin OTC broker now!
15. Common weaknesses of leaders are a lack of vision
Employees enjoy working for a leader with a clear vision and a well-defined way to get there. If the employee believes in the vision or the company has a future, they may be willing to settle for lower pay. A common weakness of leaders is a lack of vision.
It can be coupled with signs of weaknesses of leadership like, the lack of focus, inability to inspire or prioritize. If the leaders lack a sense of direction, their employees will not have it either.
Also Read: Keen to learn about bitcoins – find an experienced bitcoin consultant now!
5 Steps to fix bad leadership qualities
Leaders need to remember no one is perfect. Addressing your leadership weakness starts with getting to the root of the problem. You need to admit to their team if you are not confident in a decision and ask for their inputs. You should be open to feedback regularly. Here are some steps you can take to fix bad leadership qualities.
1. Determine the cause
People are affected by factors beyond their workplace. Invite the person concerned if the problem in their personal life is affecting their work. Personal problems can cause a person to be distracted or unfocused. Avoid asking private questions, instead focus on the poor work performance. Address specific skills that need to improve. 
Also Read: Keen to invest in crypto – find a trustworthy cryptocurrency consultant now!
2. Evaluate areas that need to improve
It is impossible to improve multiple areas of weakness at once. Start with your leadership strengths and weaknesses list. Start by tackling one or two weaknesses.
3. Look for situations to practice your skills
Now that you have skills you want to improve, look for avenues to improve your skill. E.g. if you want to trust your team try to communicate more openly or delegate some responsibilities.
Also Read: Struggling with blockchain – find an expert blockchain analyst now!
4. Be honest about your progress
Review your progress weekly. If you are looking to eliminate your tendency of having favourites. Question yourself like – did I interact with all your team members? Did I give them constructive feedback or thank them. Over a period, your team will recognize you are trying to change. 
5. Listen to feedback
In addition to self-evaluation, ask your superiors and team for feedback. It is tough to take constructive criticism. We advise you not to take it personally and keep an open mind. Keep notes on your self-evaluation and progress and review your growth over a period.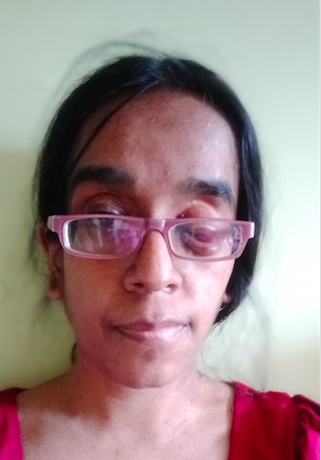 Shubha writes blogs, articles, off-page content, Google reviews, marketing email, press release, website content based on the keywords. She has written articles on tourism, horoscopes, medical conditions and procedures, SEO and digital marketing, graphic design, and technical articles. Shubha is a skilled researcher and can write plagiarism free articles with a high Grammarly score.