unremot is accepting job applications from social media and digital marketers. Read through the job description below and if this sounds like you, send us your resume to amisha.sachwani@unremot.com.
Social Media Manager Job Description
You are an ideas person and thrive on impeccable execution abilities 

You are resourceful and know how to get the best out of people 

You spend most of your waking hours on multiple social media channels

You dream about creating trending content every day and often act on it

You are a team player and can work with the creative team to bring out the best from them 

You have an eye for what works on individual platforms and can get the content transformed effectively

You can onboard and manage influencers. 

You are hands on with social media tools, scheduling and measurements. 

Your efforts reflect brightly when measuring the KPI.
Experience & Qualification Required
Bachelor in any degree or equivalent with 2 to 5 years of social media management

Excellent communication skills required.

Someone who is passionate and go-getter.

Should be able to work remotely and independently.

Good to have – exposure living or working in North American markets
About the company: unremot is a personal office for independent professionals – works like a publicly accessible meeting room for independent professionals who are constantly into meetings (CAs, lawyers, freelancers). Being built on a community interface, on unremot one can discover, request, pay, schedule, and conduct meetings – all of it in one place!
With unremot personal office, its users have
a dedicated personal office (eg.

unremot.com/@sr

)

where anyone can access free slots on their calendars

request & schedule meetings (like Calendly)

collect & settle payments automatically

and conduct meetings – all of it in one place!
About the team: Currently, unremot is a team of 6 based in Toronto and Bangalore. unremot is the team's second startup; the last one being sold to lastminute.com  (the largest OTA in Europe). All six of them share a love for humor and are super excited about having new team members who are champions of sad jokes!
Good to know: unremot is funded by some of the best investors – Techstars, Inflection Point Ventures, DF Angels, and ah! Ventures.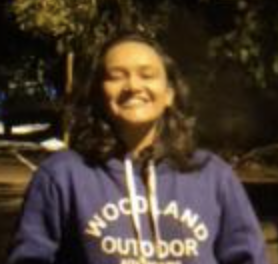 Avanti is a voracious reader of books in psychology and physics while being an experienced digital marketeer and ukelele artist. She writes on remote work, technology, space, quantum physics, and productivity.