This article will discuss the 7 best Mac productivity apps. Let's get started!
Productivity is not required for a professional setting but applies to all areas of our lives. Computers have become integral tools in our lives and have improved our efficiency. Many things can impact efficiency: poor workflow, distractions, inefficient workflow, or a lack of structure. There are many techniques you can employ to improve your productivity. If you want a more permanent solution, install apps that help you work faster and more efficiently. From task management and note-taking to time tracking and automation, developers have designed these apps to help you work smarter, not harder. Without further ado, let us take a look at the best mac productivity apps you should consider using.
Working on a slow computer can be frustrating. When computers become older, they tend to slow down. Antivirus is a critical software that protects your mac. It is a good idea to protect your mac, with top-of-the-line antivirus software; however, there are times when you want to delete your antivirus software. Antivirus programs run continually in the background to safeguard your mac, but they can slow down as your computer becomes old or runs out of storage. You can start uninstalling the antivirus program after you close the program. Steps to close antivirus are – 
Open Finder> Applications> Activity monitor.

Locate the antivirus program under the CPU tab.

Select it and press X to stop the program immediately.
You can now uninstall the antivirus manually or use the native uninstaller.
Top 7 productivity apps for mac
Apploye – For tracking time
Apploye is a great time-tracking software that helps businesses monitor their employee's efficiency and project management. It is one of the best mac apps productivity apps in the market. The program measures the time spent by workers on different projects and encourages them to concentrate on their assigned tasks. Apploye has been shown to improve productivity by 20%.
Other similar apps are Pomodoro time and Idle time manager help employees make the most of their day and stay focused. Apploye has the following key features-
Precise time tracking for the entire team.

Live feed to check the team member's current tasks.

Screenshots

monitoring performance metrics and data

Attendance statistics.

Measure how much time a specific job takes.

Invoicing clients

Payroll management
Apploye app is a simple user-friendly time-tracking app.
Magnet- For Windows Manager
Magnet is the ideal solution if you need to multitask and you need to split your screen with different apps. It is one of the best mac apps for productivity. This is an efficient way to utilize the screen and prevent you from constantly switching between multiple apps. You can organize the apps into a tile formation and look at multiple windows simultaneously.
After you install Magnet, you can divide your screen into two, three, four, or six screens by dragging your windows into the corner or sides of your display. You can use customized keyboard shortcuts or move between programs by clicking the menu bar icon. One of the additional advantages is that, unlike with Split View, you may drag other windows on top of your split screen configuration. You can multitask effortlessly and become more productive.
Key features of Magnet are –
You can divide your screen into
Proof Hub – For Team Collaboration
Proof of Hub is one of the best planning apps for mac. Organizations and teams of different sizes use Proof Hub to improve productivity. With Proof Hub you get a central workspace allowing you to manage all activities and projects easily. You can even synchronize other applications used by your company.
The app is invaluable for project planning, collaboration, organization, and delivery. Proof Hub allows you to –
Organize and plan projects

Delegate tasks to individuals, teams, or specific team members.

Impose deadlines.

Manage team calendar and assign tasks and duties.

Use labels to classify tasks in a project.

Manage and upload required project documents.
These are just some of the features that help you manage your team effortlessly.
Mind Node – To track Project Ideas
Brainstorming sessions are essential for the smooth running of projects. If organizations do not brainstorm, ideas can get lost or remain as a concept. Mind Node has been rated as one of the best productivity apps for mac.
You can use it to turn a simple idea into a cohesive plan. You can start with a central idea and create multiple branches that emerge from the idea. This can help you achieve your goals more effectively. The app has several built-in themes, stickers, and emojis to help you bring your idea to life. Mind Node can help you –
Create a planned and outlined mind map.

Use the spotlight mode to focus on a single branch.

Develop, adding details and insights as required.

Transform the tasks on the map.
Also read: 9 Advice to Boost Your Productivity While Programming
Wrike – Run multiple projects and teams simultaneously.
Write is a flexible project management software that runs in the cloud. Its consistent performance has made it a fantastic planning app for mac. It has a desktop version that works on – Windows or Mac and a web-based version. You can try the free version or the premium version which has innovative features like interactive Gantt charts, time tracking, and business security.
If you are using the desktop version you can run multiple projects across several tabs. You can launch the program during startup or on the web. You can customize the program easily.
Unique features of Wrike are:
Several inbuilt features like pre-built templates, personalized request forms, visual proofing, interactive Gantt charts, workflow automation, time tracking, project portfolio management, and dashboards

There are more than 400 pre-built native connections available, including ones with the most well-liked file management programs from Adobe Creative Cloud, Google, and Dropbox as well as Salesforce and Marketo's sales and marketing platforms.
Monday.com- Project management tool 
Monday is a versatile, multi-functional project management tool that runs on both PC and Mac. There are several reasons why Monday has made it to the list of best mac planner apps. You can select your preferred project template to begin immediately. It supports customization and allows you to use columns to collect and visualize the data required. To encourage coordination and team discussions – files, briefs, and checklists are housed together.
Some noteworthy collaboration features include – in-app chat, mentions, and features seen in most project management software. You can use digital whiteboards and collaborative documents to ensure all your team members are on the same page.
Features of Monday.com are:
Time tracking

Task management

File management

Collaborative documentation

Reporting dashboards

Integrated with several applications like dropbox, Google Calendar, Google Drive, and Trello.
Monday.com is a fantastic choice if you own a Mac because it's a native Mac client and can be used as a web-based program. 
Airmail – For mailing
Airmail is a strong mail client and helps you manage all your emails in one location. You have the option to personalize it and combine it with the other apps you use. Consequently, you spend less time writing, sending, and reviewing emails, and your mail management becomes much more productive.
The Airmail features listed below are ones we know you'll love:
Incorporating several email accounts

A single intelligent mailbox that highlights and filters communication.

Schedule emails and snooze delayed sending.
It is your one go-to tool for managing emails and increasing productivity.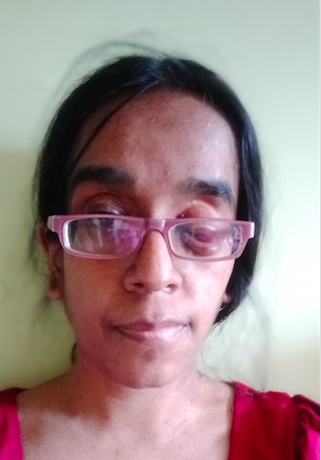 Shubha writes blogs, articles, off-page content, Google reviews, marketing email, press release, website content based on the keywords. She has written articles on tourism, horoscopes, medical conditions and procedures, SEO and digital marketing, graphic design, and technical articles. Shubha is a skilled researcher and can write plagiarism free articles with a high Grammarly score.