In this blog, we have uncovered some of the best VPN for Crypto Trading.
A VPN or Virtual Private network encrypts your internet connection and aims to protect your identity and data. You need a VPN when you are making cryptocurrency to protect your information from hackers and other malicious entities. There are several VPNs available on the market, but not all of them are the same.
Why do you need VPN to buy crypto?
It is a common misconception that VPN offers complete anonymity. However, using VPN to buy crypto will encrypt your data when you are online. In addition to encryption, it hides your true IP address and reroutes your data through a server thousands of kilometers distant from you. It is virtually hard to track your online actions in this way. It helps to protect you against phishing attacks and more.
VPN  has a handy feature called a kill switch that automatically disconnects from your device if the VPN connection drops. This ensures your VPN for crypto is encrypted, and hackers will not be able to intercept data or identify your real location. Let's discuss some of the the best VPN for cypto trading and also have Surfshark and Cyberghost compared.
Best VPN for Crypto
1.Express VPN
Express VPN is considered to be one of the best VPN for crypto because of its enhanced security features, user-friendly platform, and fantastic speed. It is a good option for crypto trading because it provides fast download and upload rates, especially when using the Lightway protocol.
Additionally, this VPN service offers network lock, an automatic kill switch that works with Windows, Mac, Linux, and routers. Additionally, you have access to a vast server network that includes more than 160 server locations.
Express VPN offers leak protection with (DNP, IP, and WebRTC),  so you will not have to worry about the exposure of your data. They protect cryptocurrency transactions with AES 256-bit encryption, SHA-512 HMAC authentication, RSA Key, and perfect forward secrecy. The Express VPN runs on RAM-only servers, and details of the transactions are stored, not stored on the server.
2.NordVPN
NordVPN makes it to the list of best VPN for crypto trading because of its specialty servers. The Onion over VPN servers routes the internet activity over the Tor network. The encrypted servers make it nearly impossible for anyone to discover that you're using a VPN, while the double VPN servers allow you to disguise your crypto communication behind two servers rather than one.
Additionally, NordVPN has leak protection and an immediate kill switch. You'll like the quick speeds that NordLynx, NordVPN's implementation of the Wireguard protocol, offers if you want to mine cryptocurrencies.
If you are using NordVPN, you get access to a massive 5400 servers spread in 60 countries, making it an excellent choice for crypto trading. The threat protection feature successfully prevents trackers and intruders before they can cause any problems.
3.Surfshark
Surfshark is one of the best VPN for crypto transactions. It is budget friendly and boast of advanced features including kill switch and DNS leak protection. It has over 3200 servers in 65 locations.
It has clean web feature that blocks ads, phishing sites, and trackers. It also offers NoBorders and Disguise modes that allows you to use VPN in countries where VPN usage may be restricted. Additionally, Surfshark is supported by a stringent no-logs policy, assuring that the VPN will never gather your trading data.
Surfshark offers standard features like SHA512 authentication, 2048-bit DHE-RSA keys, and AES 256-bit encryption to ensure your crypto trades are secure. The only downside is that you have 14 server combinations to choose from. Surfshark has a good help section which can solve most issues you have. It also has tutorial, guides, and FAQ. 
4.Cyberghost
Cyberghost has a massive 7800 servers spread over 91 countries. It offers a no-spy servers and a strict no-log policy. You can access geo-blocked crypto exchanges and trade on any cryptocurrency. The IKEv2 and Wireguard protocols provide steady connections, despite OpenVPN's inconsistent speeds.
Cyberghost has a kill switch, and DNS leak prevention is present, ensuring that your IP is never revealed. Additionally, the Cyberghost apps are really simple to use, and the "smart rules" feature allows you to automate your VPN experience.
VPNs often usually assign the same IP address to multiple users. Some trading platform will block your access if it notices you use multiple IP addresses. Cyberghost offers a dedicated IP address. You can use cyber currency to pay for your Cyberghost connection.
5.Private Internet Access
Private Internet Access earns a place on the list of best VPN for crypto trading because of its enhanced security feature. The VPN offers standard AES-256 encryption and gives you access to a kill switch. PIA has servers in 84 countries. You can use dedicated IP address features so that your profile is not blacklisted. It is easy to use and customize.
Also read: 10 Things You Should Know About Crypto 
Difference between Surfshark and Cyberghost
These days, there are a lot of different options when it comes to choosing a VPN. Two of the most popular options are Surfshark and Cyberghost. If we compare Surfshark vs Cyberghost, both offer a great service with a lot of features, but there are some key differences between the two. Surfshark is a newer company, founded in 2018, while Cyberghost has been around since 2011. As a result, Cyberghost has had more time to perfect its service. It offers more servers in more countries than Surfshark, as well as more advanced features like port forwarding and split tunneling. However, Surfshark is cheaper than Cyberghost and doesn't have any data limits.
Ultimately, the best VPN for you will depend on your specific needs and budget. But if you're looking for an affordable option with all the bells and whistles, Surfshark is the way to go.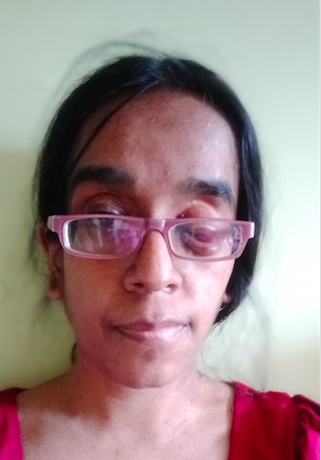 Shubha writes blogs, articles, off-page content, Google reviews, marketing email, press release, website content based on the keywords. She has written articles on tourism, horoscopes, medical conditions and procedures, SEO and digital marketing, graphic design, and technical articles. Shubha is a skilled researcher and can write plagiarism free articles with a high Grammarly score.